After a shock defeat in their debut VCT Champs match, Team Liquid Nivera spoke to Esports.gg about the changes to the team, the potential he sees in the roster and more.
Coming in as the EMEA representatives, expectations arehigh from Team Liquid at VCT Champs Istanbul. Despite a series of changes to the roster, the team cruised through the EMEA LCQ losing maps only to M3C. However, their opening series at Istanbul has not gone as planned as they now find themselves facing tournament elimination in their next match. We caught up with Team Liquid's Nivera after the match to talk about the series, the roster changes and to give us a broad perspective of his thoughts on Valorant esports.
"We lost the first match. It was more like – we had to warm up," Nivera said remembering the loss. "It was our first game on stage. Even though it was also the first game for them, we also needed to warm up. I think they won four pistols and it was a really close game."
Team Liquid has had a number of roster changes in the past few months. Ahead of Challengers 2, they benched L1nk and signed Dreamas as his replacement but that lasted just for a month. Then on August 5, Team Liquid signed Dimasick to complete their Valorant roster ahead of LCQ.
Two days later, they would go on to compete in the EMEA LCQ, which featured opponents like G2 esports, M3C, OG LDN UTD and more. Team Liquid cruised through the upper bracket winning LCQ and securing their Chamsps spot.

Role change and roster changes – Team Liquid needs a bit more time
---
Despite their strong LCQ showing, the fact of the matter is that Team Liquid's roster is still relatively new. With a new addition and the short gap between LCQ and Champs, the team has not had as much time together as they'd have preferred. 
"Something lacking would be time," Nivera thought aloud. "Last tournament, L1nk left the team during a tournament and we had to "find the last player. We took Dreamas and then after that we took Dimasick, we took a new coach. So everything is still new and I think it's just time. If we have more time and more preparation, we can be very very strong."
As a relatively new roster, Team Liquid players are still in the building process, finetuning plays and smoothening the synergy. With time and more practice, the team believes it can reach newer heights. But what is their playstyle? When asked how he would categorize their playstyle, Nivera said they try to play more structured but they face some difficulties due to the novelty of the roster.
I think we tried to play as a team as much as possible. As I said, maybe we lack a little bit of time. I don't think we are an aggressive team. I think we just try to play very structured. It's hard when everything is new. Even for myself, I changed my role recently. So everyone needs to get used to this new environment. I think we are not doing very bad, it was a very very close game.

Team Liquid Nivera
A role-change is a monumental shift in one's approach to the game. Amidst the changes to the roster, Nivera has also had to deal with a personal role change. His comfort in his new role on the team will only improve with time and more matches, the 21-year-old says.
"It's really different when you practice together and with other teams. I used to play really good. I just need some confidence in some matches because when you have a new role you want to show it in official and that adds some pressure and stuff. So I just needed this confidence and it's a new role and I started liking it."
After a loss in their debut series, Team Liquid will fight for survival against EDward Gaming.
Thoughts on Pearl
VCT Champs Istanbul is the first international Valorant tournament that features Pearl in the map pool. The underwater map was picked in the first series of the tournament and will potentially have a big role to play in the rest of the tournament as teams figure out each other's playstyles.
We didn't play it a lot. But I really really enjoy this map and I think everyone on the team likes this map. It will mostly not be a pick and I think we will leave it most of the time because we really like this map. I cannot say about our comp, but I really enjoy this map. 
It's a really good competitive map. It reminds me a bit of everything – a bit of Icebox (on the bombsites), a bit of Breeze as well. Everything's a bit close. It's a mix of every map, it's very fun to play.
Comparisons between Valorant and CS: GO esports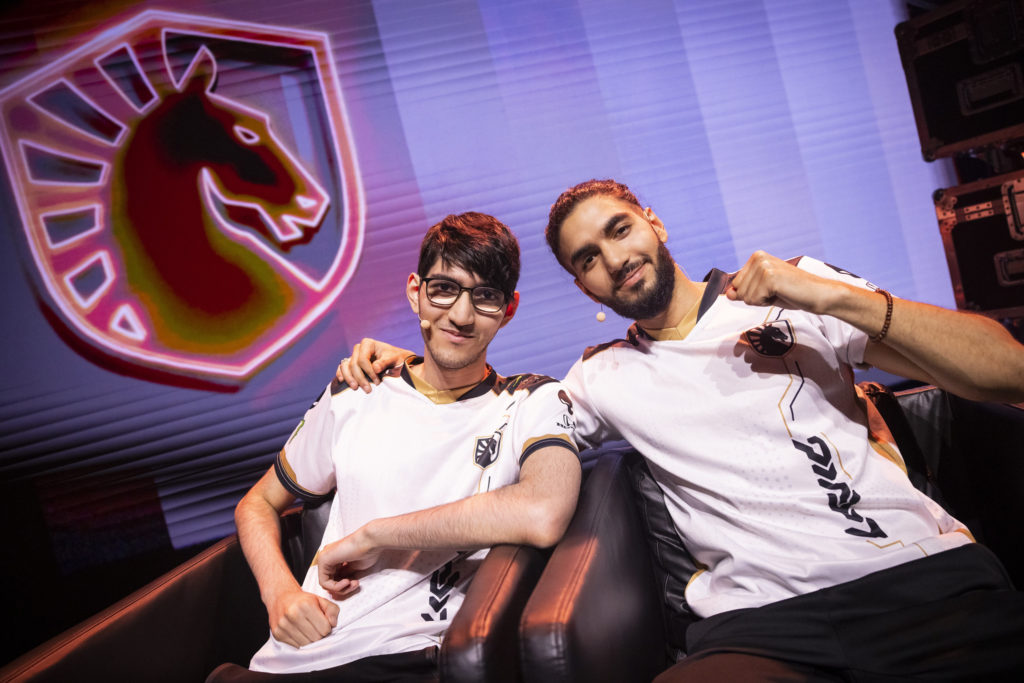 FPS fans would know ScreaM and Nivera from their time in CS: GO. The brothers were already very popular in Valve's Counterstrike but they have been even more impactful in Valorant so far. 
As one of the few top-tier Valorant players who has transitioned from CS: GO, Nivera has a bird's eye view of the differences in the two esports ecosystems. He highlighted the pros and cons of each system but ultimately said the Valorant ecosystem suits him better. 
"I think it [Valorant esports] is going in the right direction. They want to do like League of Legends. LoL is the biggest esports game for me. If they go in this direction and it's Riot Games, I think this game has a really really big future," said Nivera. "I think the two systems are different because League of Legends (system) is really a closed (system). If you are not in the big teams, it is going to be really hard for new players to come in and grind. In CS, there's no structure but it also has a good side because any player can come, they can learn and they can be pro anytime. There are a lot of open tournaments. Since I am in a big team right now, the LoL-type franchise system fits me better. for new players, it is going to be a bit harder. They will have to join a big team."
Team Liquid will face Edward Gaming in their next match, an elimination series that will decide their fate in this tournament. EDward Gaming is the first Chinese Valorant team to play on the international stage and their match against Paper Rex broke viewership records.
Stay tuned to esports.gg for the latest Valorant news and updates.