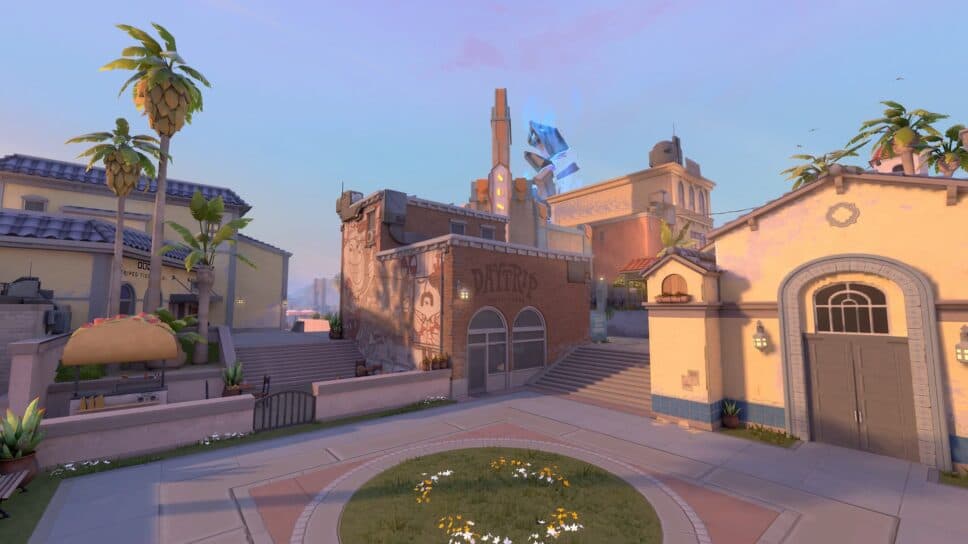 Sunset, VALORANT's newest map, is heavily inspired by Los Angeles
Welcome to Sunset, the newest map in VALORANT where you'll need to check your corners, watch your back, and fight for Mid to ensure victory.
Riot Games is headquartered in Los Angeles, California. The city is also the host of VALORANT Champions 2023 and the home of Gekko. That inclusion continues with Sunset, the newest VALORANT map arriving in Episode 7 Act 2 on August 29. It takes inspiration from LA, delivering a look at familiar architecture and cultural aspects.
Sunset is a VALORANT map with a focus on Mid control
The goal of Sunset was to give teams a middle portion to fight over. With the previous map introduced, Lotus, being a three-site map, this one went back to the traditional two. It also has three lanes that will initiate engagements, but Mid is the key to success.
Joe Lansford, Lead Map Designer for VALORANT, will tell you all about it:
"VALORANT has several versions of the three lane map formula, but we haven't made one with a strong focus on Mid control in a long time - enter Sunset. Sunset features a Mid that is fairly difficult to control and doesn't really favor one team or another; it's generally good for rifle ranges and opens up a bunch of opportunities for whichever team can take it. We expect to see both teams make Mid control a central part of their strategy on Sunset."
During an invite-only media day at the Riot Games Arena, with no recording allowed, Sunset was unveiled and a showmatch took place. Creators and players, such as members of Sentinels, DRX, and EDG, battled on Sunset. And it was clear the new VALORANT map created quick and chaotic battles when teams directly hit sites rather than opting to control Mid.
A look at Sunset and its LA-centric design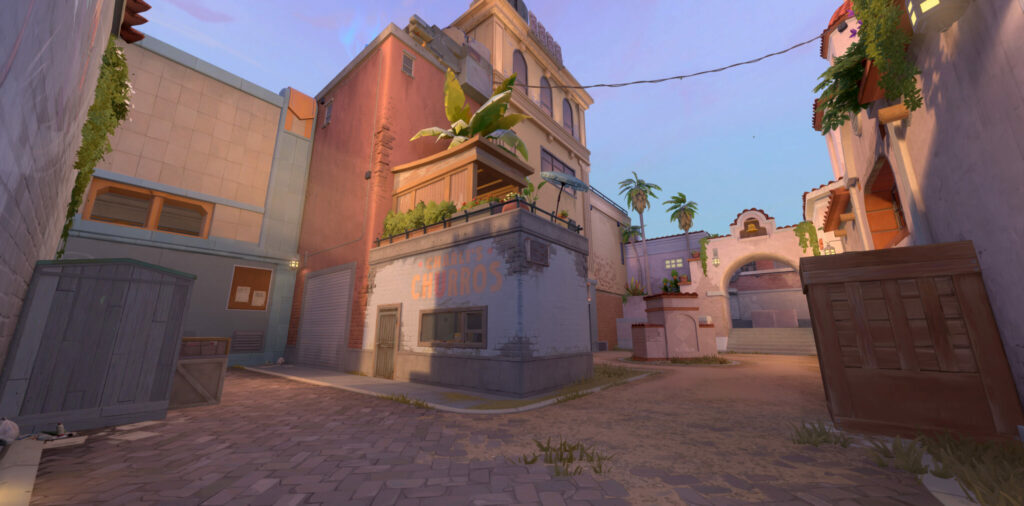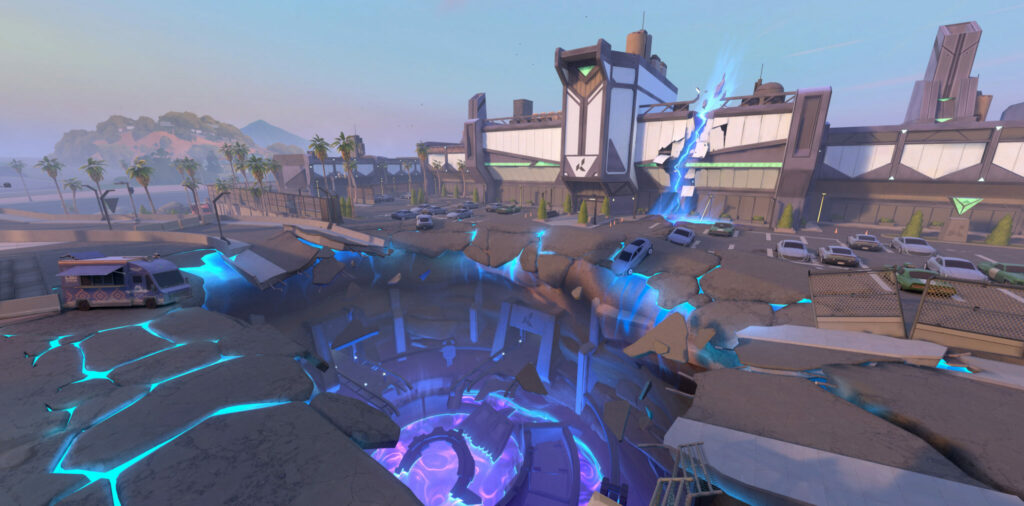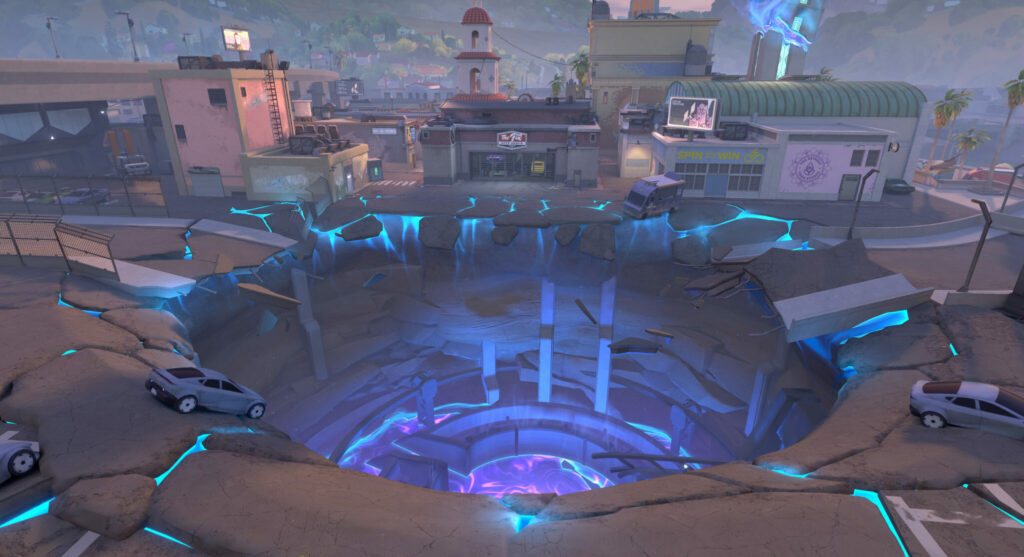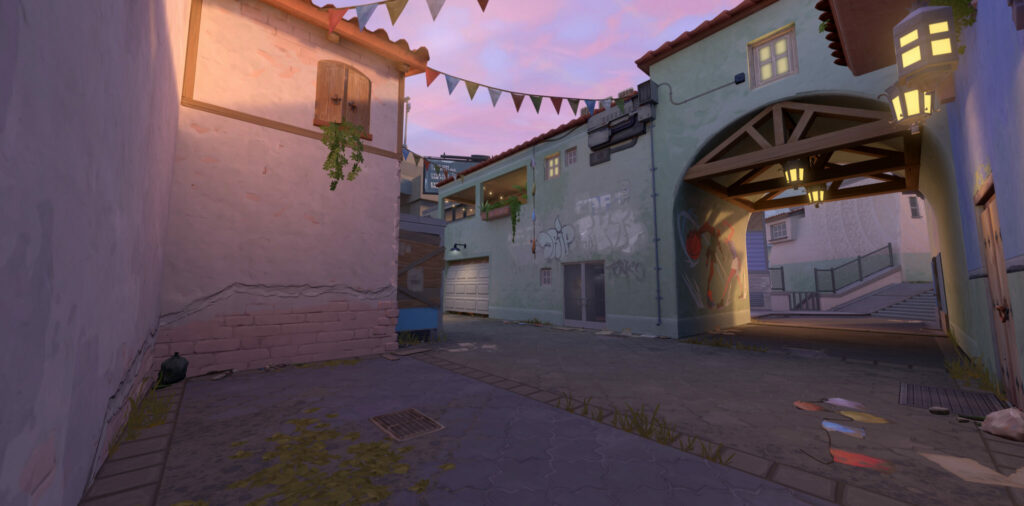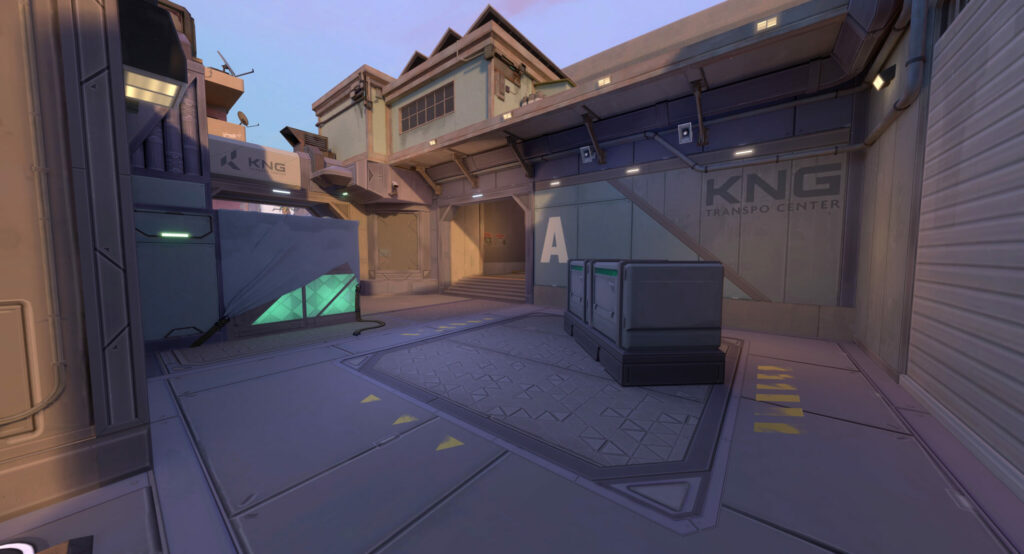 There are a lot of shoutouts to Los Angeles on Sunset. There are walls covered in graffiti, which Riot Games sourced from local artists to place onto the map. The map transitions from art deco on one side to mission-style architecture on the other, with VALORANT's Kingdom appearing as well.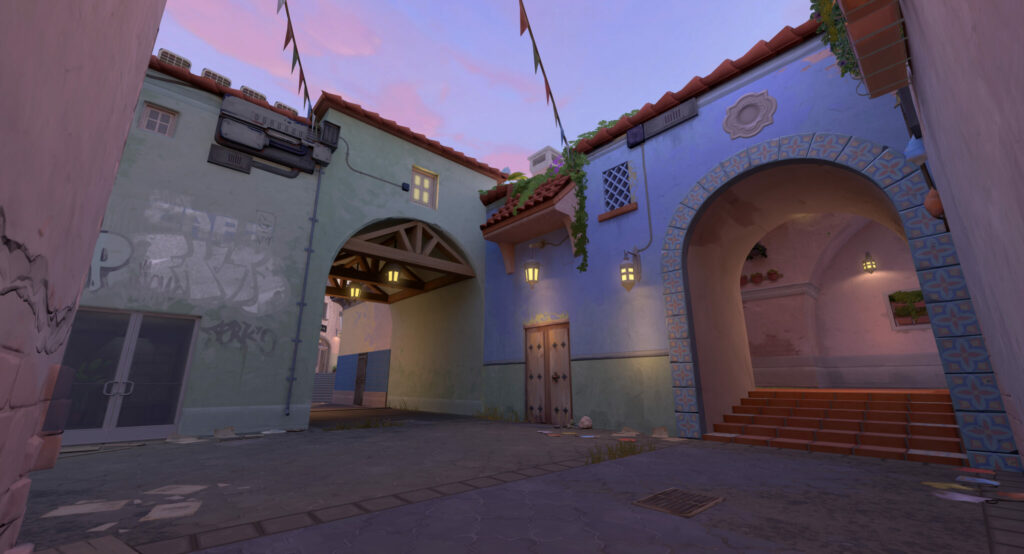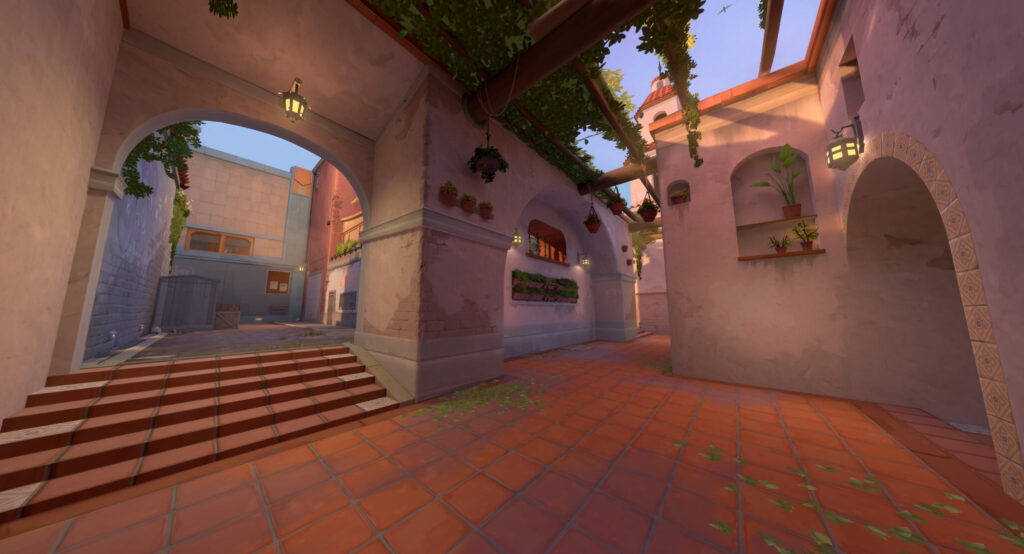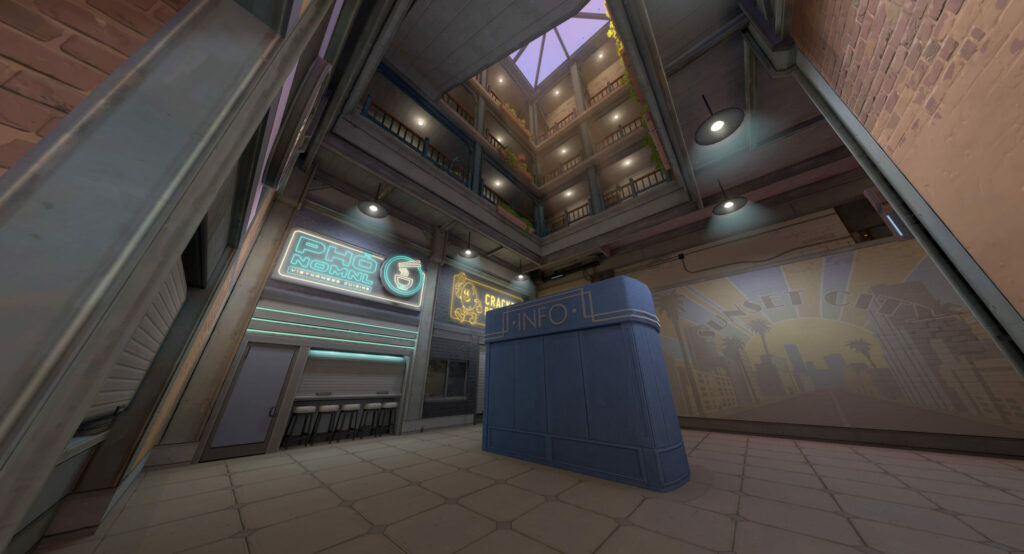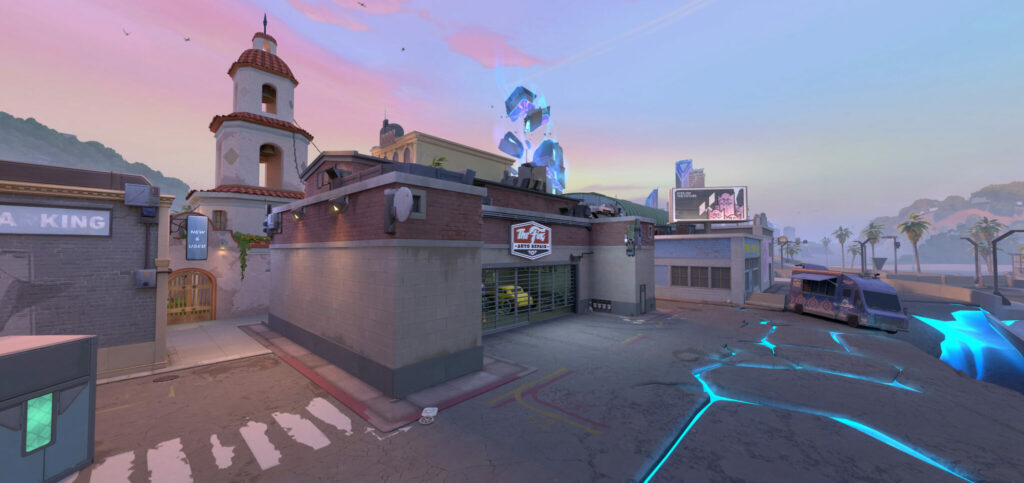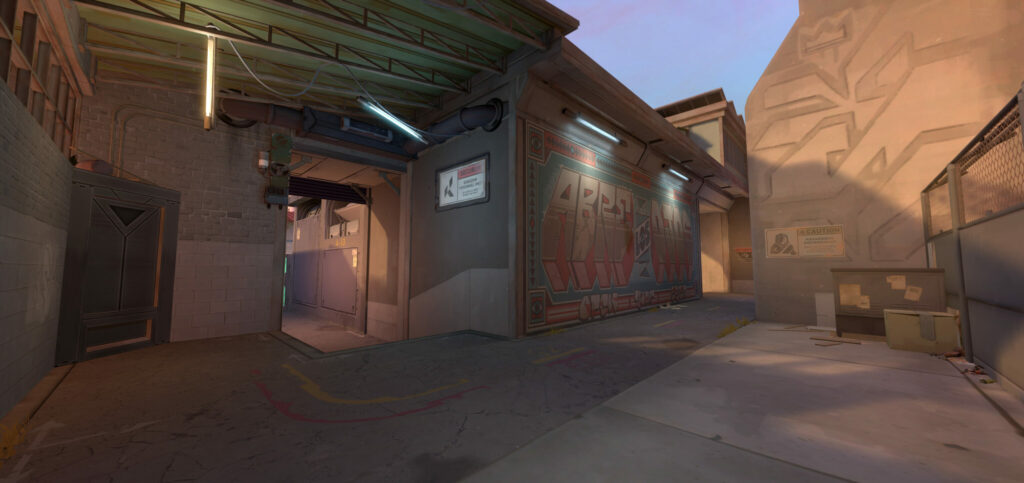 Sunset includes plenty of traffic, which LA is known for, and a slew of food trucks that you can spot. All of this takes place in a location where a Kingdom accident has occurred. The organization's building is in disarray, and teams will fight amongst the portions of Sunset left untouched.