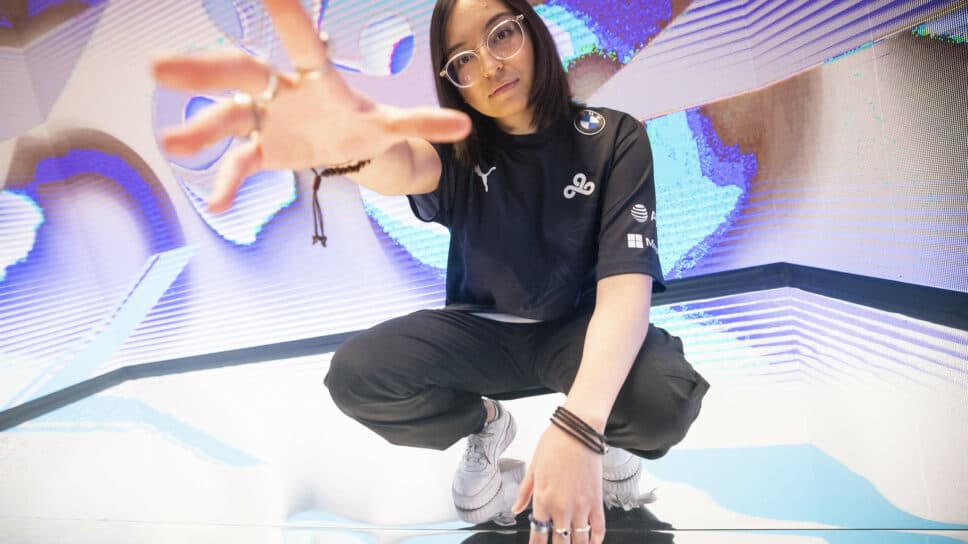 Slasher claims VALORANT player meL faces Tier 1 VCT rejection due to gender bias
VALORANT player meL is reportedly being refused tryouts with Tier 1 VCT teams, according to Rod "Slasher" Breslau.
News surfaced earlier today which suggests that female VALORANT players are being refused VALORANT Champions Tour (VCT) team trials. According to comments made by well-known reporter Rod "Slasher" Breslau on stream, "there has been at least one player on the teams that does not want to play with a woman." Several hours later, Slasher issued a correction on social media to this claim.
Update: Slasher issues correction "stating this was the cause for all times meL was denied is incorrect"
Several hours after his comments on Sean Gares' stream that V1's meL had been turned away from VCT trials consistently due to sexism, Slasher issued a clarification.
"I wanted to clarify what I said on stream. some of the best women's circuit players in Valorant and CS have not been given opportunities to tryout for t2 and t3 teams, let alone t1, for absurd reasons. however, stating this was the cause for all times meL was denied is incorrect," said Slasher on social media.
"In some scenarios that meL was unable to trial for teams, it was due to her buyout or other reasons that had zero to do with sexism. mixed gender esports teams should absolutely be more commonplace than they are now, and I don't want this situation to further us from that reality."
---
VALORANT players refuse to play with meL, according to Slasher
Slasher's remarks came to light when he made an appearance on VCT analyst Sean Gares' Twitch stream on Sept. 18. During the stream, Sean paid a compliment to V1's Melanie "meL" Capone's impressive IGL displays in VCT Game Changers.
Slasher responded with a statement claiming that meL tried multiple times to scrim or practice with Tier 1 VCT teams. These requests were denied by players, he claimed.
"From what I understand and what I have heard, meL has not gotten opportunities to even practice or scrim with any Tier 1 teams because every single time that she has approached with her agent to try to make this happen, there has been at least one player on the teams that does not want to play with a woman," Slasher said.
Slasher on VALORANT player meL and more
This emphasized the ongoing struggles for esports professionals who are women. Slasher took a moment to reflect on this issue.
"It definitely tracks in terms of how esports is historically," he said during the stream. He then brought up G2 Gozen's Michaela "mimi" Lintrup's similar struggles during her CS:GO days.
"She was doing great," Slasher said. "She was the best player on her team. And when I was speaking to her, she was telling me she couldn't even get tryouts for Tier 2 teams. Or even Tier 3 teams for the exact same reason."
Neither meL nor any other players have come out with statements to support Slasher's claims at this time. However, we will provide further updates pertaining to this story as more details emerge.
---
Update: MeL has released a statement on the issue.
Make sure you keep an eye on our VALORANT page where you can stay up to date with all of the latest news here at esports.gg.