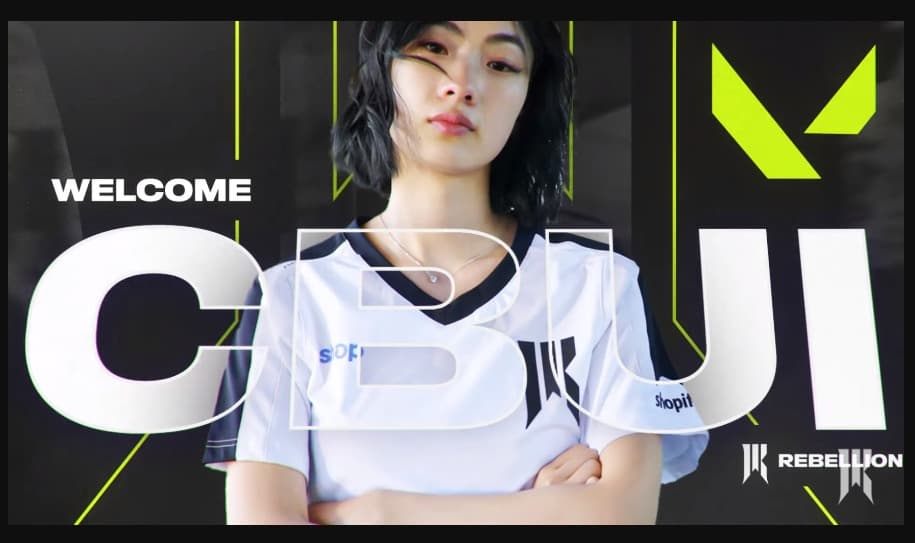 Shopify Rebellion GC rounds out roster with Cbui
Cbui is the team's newest joinee, bringing a wealth of T2 experience.
Shopify Rebellions GC has been keeping their new arrival a secret since Benita "bENITA" Novshadian's unexpected departure. That is, until now. Cbui is now the fifth player on the Shopify Rebellion roster, one of NA's top Game Changer teams and second place winner at last year's Game Changers Championship.
Cbui's career so far
Cbui has had a long career so far, being one of the most talented players in the second tier of VALORANT Game Changers event. She has played for teams like Metro Esports, Sanri-O's, and noot noot in the past.
This year, she and her team noot noot actually made it to the Game Changers Series 1 closed qualifer, an impressive feat for a free agent roster. Under the Moon Raccoons banner, the team also made the semifinal of the Sakura cup.
Cbui's primary agent of play is Kayo, although she has picked up Viper and Skye in the past. It remains uncertain if Cbui will pick up the controller role in its entirety or if the Shopify Rebellion GC team will be having some role changes.
Shopify Rebellion and success in NA
While Shopify Rebellion did not win any of the Game Changer NA events in 2022, they made it count when it mattered the most. They faced C9 White, the team which had until that point won every NA event, and defeated them in the lower bracket on their way to the grand finals.
Shopify Rebellion GC were the second place winners at the international Game Changer Championships 2022, and in this year's Game Changers North America Series one, placed second again. Last year's C9 White roster's core had joined Version1. The new team was once again dominating the circuit. In fact, V1 were able to defeat Shopify 3-0 in the grand final.
Right afterward, bENITA announced that she was LFT and that her time with Shopify Rebellion Game Changers was over.
With cbui's addition, it remains to be seen if Shopify can replicate last years' achievements. Either way, Shopify are finally ready to play with a full roster ahead of Game Changers NA Series 2.
Stay tuned to esports.gg for esports news and VCT information.