RiotZiegler leaves Riot Games after 12 years
RiotZiegler has announced he will be leaving Riot Games after 12 years to take the next step in his career.
After 12 years at Riot Games, Joe "RiotZiegler" Ziegler is leaving the company and his roles as game director for Valorant — he previously stepped down from this game in 2021. He will also be stepping down from his role as senior game and product director for Riot Games as a wider company.
Valorant banner. Image via RiotZiegler on Twitter.
Who is RiotZiegler?
Joe Ziegler, better known by his Twitter handle RiotZiegler, was by far one of the most notable names at Riot Games for his work on the popular 2020 FPS game Valorant. In his roles at Riot Games across 12 years, he was the game director for Valorant. He was also the senior game and product director for Riot Games.
In December 2021, RiotZiegler announced he would be moving away from the Valorant development team to focus on other projects. This followed eight years of working on Valorant to build it up to the FPS launched in 2020 that became a quick hit with fans.
As someone who worked a lot behind the scenes, RiotZiegler frequently made reference to his colleagues. He frequently promoted their hard work on social media and encouraged players and fans to thank the team for all of their hard work and dedication on the game.
RiotZiegler leaves Riot
In a tweet on Dec. 7, RiotZiegler announced it would be his final week at Riot Games after 12 years with the company.
"Hey everyone, I wanted to let you know that after 12 great years at Riot, this week will be my last week," he wrote.
Within the tweet, Ziegler expressed his gratitude for all that he worked on and achieved while at Riot Games and the memories that were created along the way.  
Where is RiotZiegler going now?
In the same tweet, RiotZiegler hinted that he would be releasing details about his next steps in the near future and he would let fans know where he would end up next. So while it is not yet clear where RiotZiegler will be, we can be sure that he will update everyone soon.
Since the announcement of his imminent departure, many have expressed their own gratitude towards RiotZiegler for all that he accomplished and contributed to Riot Games over the years, and many sent wishes as he goes on his next adventure.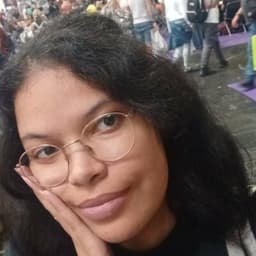 Nia Quinn
Nia Quinn is a freelance blogger and esports/gaming writer who first fell into esports through a friend in 2020. She is known online as smolsh0rtie (a name that has a long story behind it) and is an avid fan of League of Legends (across all regions) and Valorant. In her free time she can be found playing video games, drinking boba and squealing about how cute koalas are.