#Razejoy? Official Valorant Twitter confirms Raze and Killjoy are in a relationship
A relationship between Raze and Killjoy, two of Valorant's most popular Agents, has been made lore-official by Riot Games.
Valorant's lore continues to expand. Over the years, we have learned quite a bit about its Agents and their backgrounds. Now, Riot Games are taking things a step further with intertwining their Agent stories. In a tweet by the official Valorant account, Raze and Killjoy are seen kissing, confirming the long-rumored relationship between the two.
Love prevails as a relationship blossoms between Valorant's Raze and Killjoy
The Brazilian Duelist and German Sentinel are officially a thing. Recent artwork shared on the
Valorant Twitter account
has shown many of the Agents spending time together. A lot of these tweets include Raze and Killjoy together in some way or another.
One piece shows them having a meal with Neon, Phoenix, and Yoru present. Another image showcases Killjoy and other Agents in Raze's workshop while stating it is "sacred ground." Then there is the tweet of a large party taking place, with none other than Raze and Killjoy interacting near a stage.
This has culminated with the rumors of a relationship no longer being rumors. Valorant tweeted what appears to be the aforementioned party. While partygoers enjoy themselves in the background, Raze and Killjoy are front and center, kissing on a bench.
Flirtation has been rather common between the two via voice lines found within Valorant. A YouTuber by the name of LEO put together a short video detailing some of these voice lines. It is clear the Agents have been fond of each other for some time. Now, they've pulled the trigger on a relationship.
Valorant updates and patches are very common. The game receives new voice lines quite frequently. Expect to hear the new couple mention their relationship during the Buy Phase before a round starts. And don't be surprised if some of the other Agents chime in on the situation, too. Congrats to them!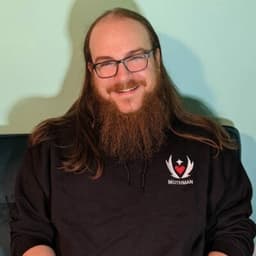 Brandon Moore
Brandon "Mothman" Moore is an esports journalist based in the United States. He has a heavy background in FPS titles, including professional Valorant coverage from day one. Brandon is a family man who loves writing, gaming, and catching a baseball game.