The founders of Paper Rex discuss the team's origins, the final results of the 2023 VCT, and the impact they feel from the team's fans.
In a must-watch sit down, the founders of Paper Rex discuss their journey from the beginning through the 2023 VALORANT Champions Tour. As a premier team in VALORANT's Pacific league, PRX has proven themselves as one of the best in the world. But the founders know challenges still await.
Watch as Paper Rex's founders discuss the team's formation and success in VALORANT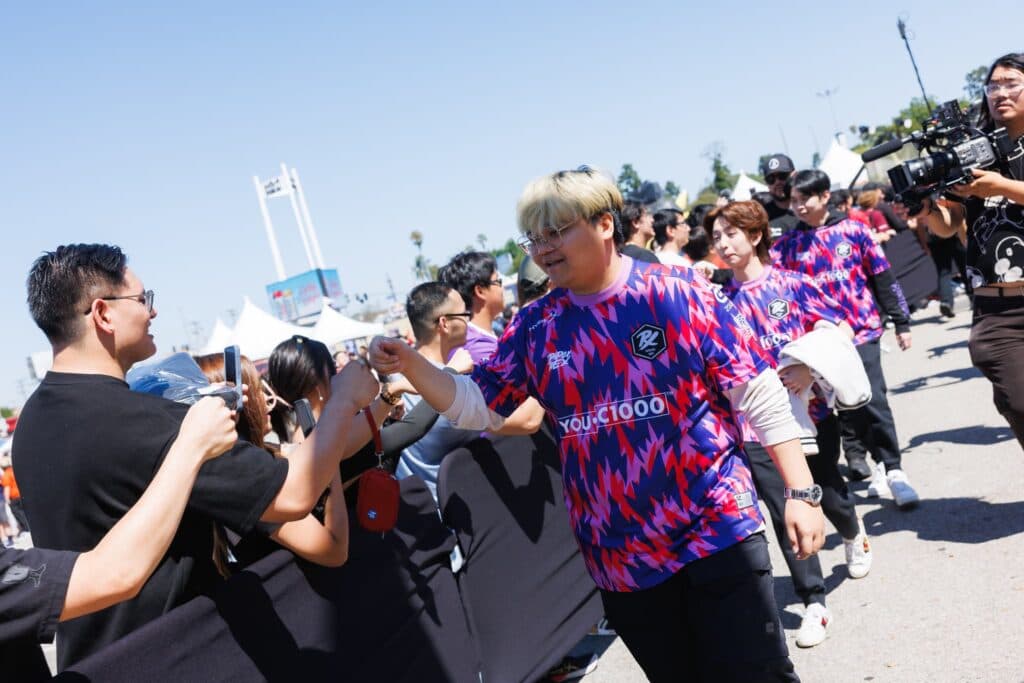 (Photo by Liu YiCun/Riot Games)
Throughout the conversation, you'll hear from several Paper Rex co-founders. There's CGO Harley "dsn" Örwall, CEO Nikhil "nikh" Hathiramani, President Matt "Djojo" Djojonegoro, and Creative Director Gad "psychrbbt" Tan.
The discussion had is very informal, but also very insightful into the operations of Paper Rex. From a CS:GO team created through a random name generator to the runners up at VCT Champions 2023, Paper Rex has risen above all expectations.
"We went from playing Counter-Strike and nobody was watching. And two years later, we're playing on big stages in front of so many people."
- Harley "dsn" Örwall
They talk about the VALORANT team's core players and how they've been together for quite some time. It takes a lot to win together, but even more to lose together and stay as a unit. Paper Rex did that, put the pieces in place, and had their best year in VALORANT in 2023.
A lot of their reflection on the 2023 VCT is about the fans. The Paper Rex fans create art, show of their jerseys, and chant for the team at the top of their lungs. That's something Gad "psychrbbt" Tan found hard to believe at first, though he and group now fully embrace the fan base.
Paper Rex is a team that has faced a lot of diversity. From visa issues preventing starting rosters from playing to losing teammates to mandatory military service, nothing has come easy for PRX. If you're a fan of WGaming, you should absolutely watch the 20-minute chat between the organization's founders.