Pacific star Cigarettes parts ways with Paper Rex
Cigrattes decided not to renew with Paper Rex, the Pacific org announced today.
Paper Rex has removed cgrs from its VALORANT roster as per the latest information. The Pacific team, one of the best in the world, has seen frequent roster changes in the months leading up to VCT Champions. Despite the changes, they still managed to reach the VCT Champs Grand Finals, where they fell short of Evil Geniuses.
Paper Rex no longer features cgrs on its VALORANT roster
The official Paper Rex VALORANT roster on the Riot contract database no longer includes Patiphan "CigaretteS" Posri. Paper Rex reached the Grand Finals of VCT Champions 2023 playing with something on the active roster.
The team went undefeated in the group stage overcoming challenges by KRU and EDWard Gaming. The team's performance did not stall as they advanced to the playoffs despite some stronger opponents. Taking down LOUD in the Upper bracket semifinals was a feather in the cap for Paper Rex's performance. 
"Kla played an indispensable role in our remarkable year in VCT. His standout moment was at VCT Masters Tokyo, where he fearlessly embraced the challenge of stepping in on short notice. His exceptional performance there surprised the VALORANT community and left us immensely proud. More than a teammate, he was a reliable friend and brother who always had everyone's back. Thank you for everything, Kla. Your legacy remains with us."
Paper Rex Chief Gaming Officer (CGO) Harley 'dsn' Örwall
Paper Rex faced Evil Geniuses for the first time in the tournament in the Upper Bracket final. The Pacific team put forth a splendid performance sending EG down to the lower bracket. However, in the Grand Finals rematch, EG were much better prepared with counters for the Paper Rex playstyle on multiple occasions.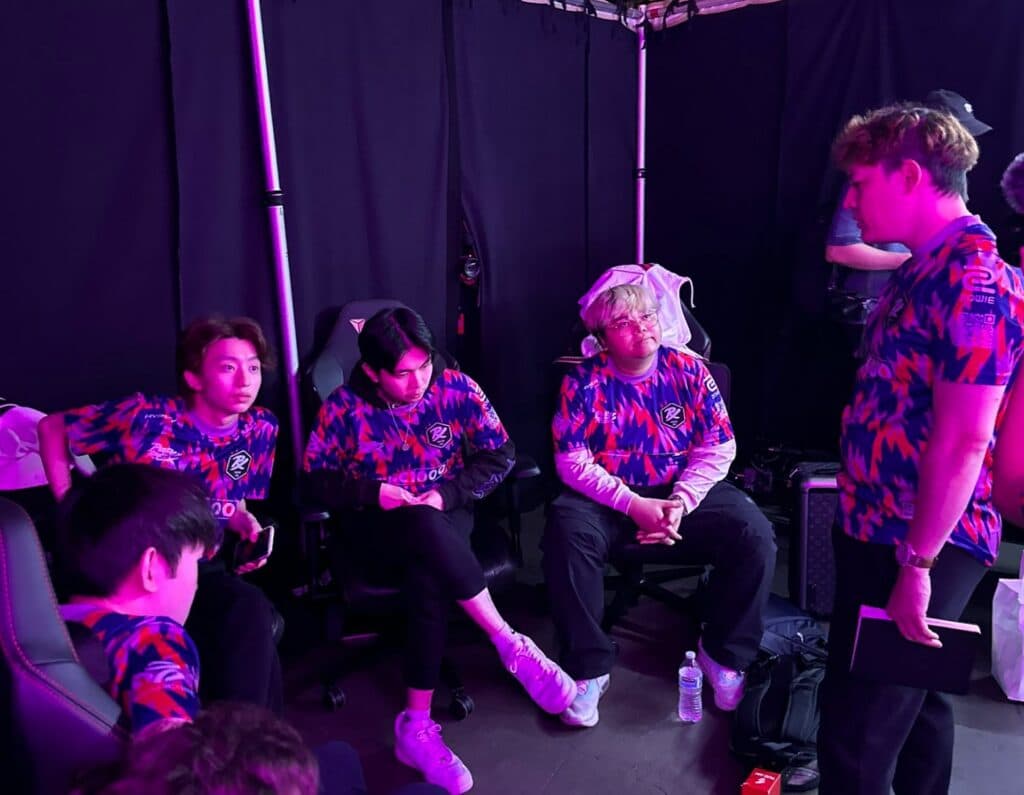 Image Credit: Cigarettes
Back during the VCT Masters Tokyo 2023, Cigarettes was a part of Paper Rex in their run at the event. He might not have had the best numbers at the event, it is important to note that he was essentially a last-minute stand-in after Ilya "something" Petrov could not attend the event.
"For everyone sending their love and support to me during my time with PRX, thank you so much. I'm grateful for your support and I hope the next journey will meet everyone again, thank you"
Patiphan 'Cgrs' Posri/Kla
Cgrs' Tokyo Masters event ended with a 150.0 ACS and a 0.73 KD. That being said, Paper Rex had to make last-minute adjustments with players swapping roles in order to ensure an optimal performance.
Paper Rex finished VCT Masters Tokyo 2023 in 3rd place winning $125,000. They lost 2-3 to Evil Geniuses Lower Bracket Final.
As we head into the OFF//SEASON, Riot has already announced a series of events. There are more than forty events that will take place between Champs this year and the start of VCT in 2024. Riot Games also unveiled the format and schedule for some of the VALORANT Champions Tour events in 2024.