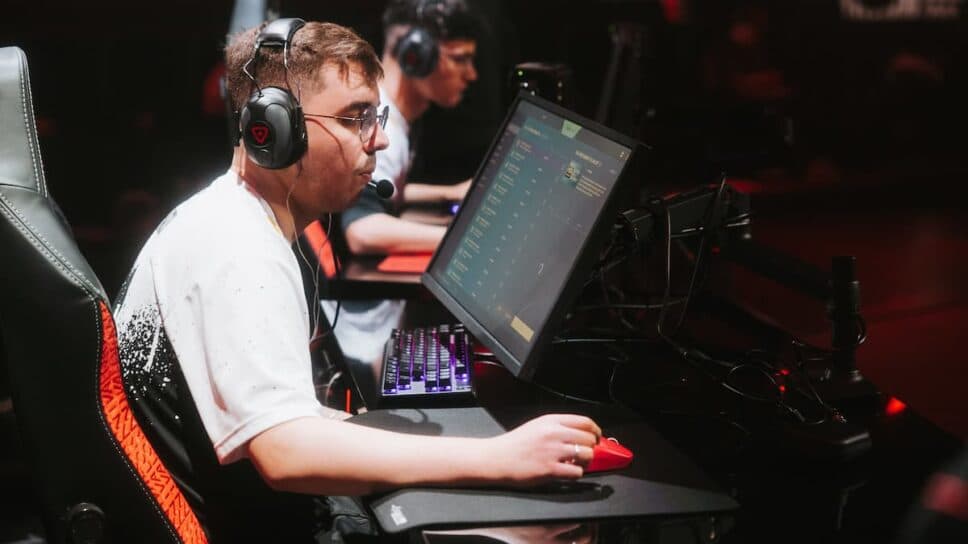 mwzera says FURIA isn't worried about Bind replacing Icebox
Following FURIA's massive VCT Americas Week 2 win over Leviatán, esports.gg spoke with mwzera about their success, Icebox leaving, and more.
VCT Americas Week 2 kicked off with a pair of incredible matches. LOUD bested Cloud9 and FURIA shocked Leviatán. In the second series of the day, Leonardo "mwzera" Serratiwas right in the thick of it. He helped his team topple a LATAM giant that many feel is a shoe-in for Masters Tokyo and Champions 2023 qualification.
FURIA barely lost Pearl against LEV, but dominated when it came to their pick of Icebox. That was followed by a scrappy third map on Ascent, where FURIA came out on top. After the victory, mwzera was kind enough to speak to esports.gg about the match, his thoughts on the Brazilian teams, and how FURIA is going to cope with their arguable best map (Icebox) leaving the pool.
mwzera talks LATAM teams, the removal of Icebox, the upcoming FURIA vs. LOUD series, and more
FURIA is all smiles after defeating Leviatán in Week 2 (Photo by Tina Jo/Riot Games)
"FURIA started off strong in Week 1 and have had back-to-back matches against LATAM teams. After facing both, what kind of talent gap, if any at all, do you think there is between KRÜ and Leviatán?"
mwzera: "Latin American teams are very aggressive, but Leviatán plays a more condensed game. So, it's harder to find the space to punish them. While KRÜ is more open and are always fighting back. That's the biggest difference I see in both teams."
"Things looked promising on Pearl, but Leviatán ended it with a dominant attacking side. They did the same against NRG. What do you feel makes Pearl such an Attacker-sided map and what do you feel Leviatán does to take advantage of that?"
mwzera: "The main reason for their comeback is that we didn't have Killjoy. So we felt like we had our backs against the wall. We couldn't advance the game. We couldn't bring more aggressiveness to those rounds. And that's why they took advantage."
The new map pool removes Icebox and brings back Bind with several changes (Image via Riot Games)
"Onto Icebox. It is clearly a favorable map for FURIA, but we've recently been informed that it will leave the map pool once Bind returns at the start of Episode 6 Act 3. What are your thoughts on Icebox being removed?"
mwzera: "It's kind of upsetting, because we really like the map and we know how to play it, but also we don't let that bring us down. And for me specifically, Bind is a very good map. I like playing it. I know how to play it. And also, we have other maps that we haven't used yet. Like Haven for example. So, we're prepared for whatever comes our way."
"The last part of the action saw a lengthy third map with Ascent. The 9-3 curse activated and you guys only gave up one round in the second half. Can you tell me what the plan was after halftime and, plain and simply, how you brought it back to beat Leviatán?"
mwzera: "Jokingly, there shouldn't be a timeout every time it reaches 9-3. They should change that because that thing is really a curse. But yeah, we talked among ourselves during the break. We knew that the number was a handicap for whoever's losing. So we were like, okay, we got this now, we're going to bring it back. And that's what we did."
FURIA is ready to prove they are the best VALORANT team Brazil has to offer (Photo by Tina Jo/Riot Games)
"Even though it is still early in VCT Americas, FURIA has found their way to the top with fellow Brazilian team LOUD. What does this say about Brazil as a region in VALORANT, with a world champion last year, and two teams dominating the league this year?"
mwzera: "Brazil has a lot of talent and I'm very proud of the three teams, FURIA, LOUD, and MIBR. We just need structure, good equipment, and those championships to actually show to everyone that we have the talent. And especially after LOCK//IN, with the European and Asian teams going to Brazil.
"We had the opportunity to to practice against these big organizations from all over the world. We took advantage of that to evolve the way we play. So yeah, I'm very proud of all the Brazilian teams and I know that Brazil really has the strength to be here and deserves this spot."
"Well, with Week 3 coming, you'll find out which team will remain undefeated between the two of you. What are you looking forward to most when it comes to FURIA vs. LOUD?"
mwzera: "Oh yeah, I'm looking forward to it. We know each other. We know how they play. And we also know that LOUD won it all last year. They were the world champions, but we feel very ready for this. We plan on working a lot this week to prepare ourselves the best way we can to face LOUD next weekend. I think that this is going to be a very balanced game. I don't see this at all being one-sided. It is going to be a great game to watch and we're going to use this week to really get ready for it."
Note: This interview with FURIA's mwzera was conducted through a translator.