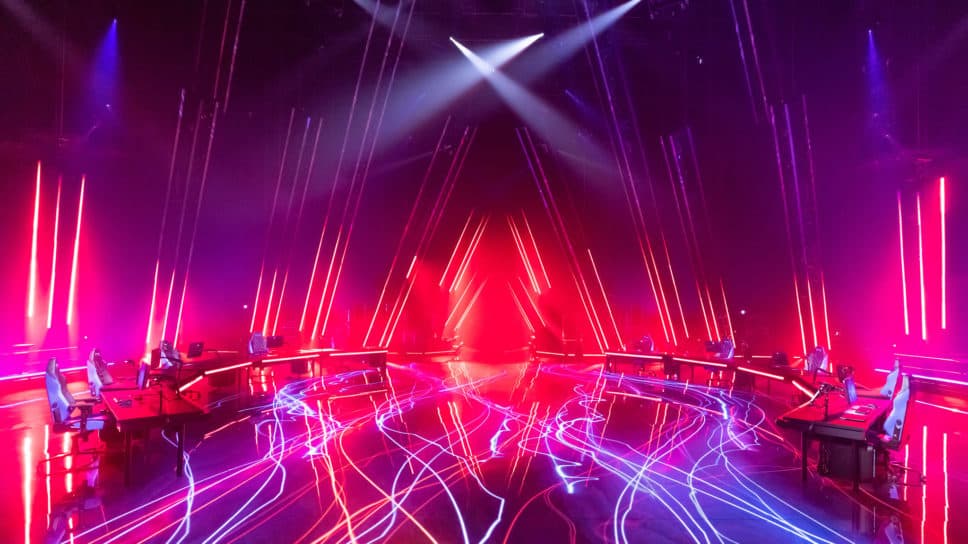 Guard coach mCe: "Going through straight to playoffs and avoiding groups I think is pretty nuts as a reward for being a one-seed"
VCT North American coaches and players react to the format changes, including the region champions receiving a pass through group stages.
Riot announced in an official video the adjustments to the VCT Masters Reykjavik 2022 format. Included in the update is a controversial decision to give region champs a bye into the playoffs. OpTiC's FNS and The Guard's Valyn and coach mCe chimed in about the decision and its timing.
Conversely, teams and players actively competing in their region's finals, weren't made aware of these changes until during or even after the match had concluded.
The Guard and Optic Gaming unaware of changes during Finals
For The Guard head coach Matthew "mCe" Elmore, he was only made aware of the changes in-between maps of the North American VCT Challengers Stage 1 Grand Finals between The Guard and OpTic Gaming. The full team wasn't made aware of the reward until afterwards.
"We weren't aware of it until the very, very end," said mCe in the Grand Finals post-game press conference. "Somebody told me between maps, but we weren't aware for sure until after the match was over."
OpTic's FNS: "To just give a team a playoff berth just out of online play is kind of absurd."
Furthermore, the losing side, OpTic Gaming, were completely blindsided by the changes in the press conference. Pujan "FNS" Mehta, who was understandably upset after losing in Grand Finals and completely unaware of the format change, couldn't help to hide his frustration.
"I think it's a pretty good advantage to give to a team just because they got first in their region," FNS said in the press conference.
"Just to skip out on groups and not play any other region. I think that's a little ridiculous, giving them veto advantage or something like that would be cool but to just give a team a playoff berth just out of online play is kind of absurd."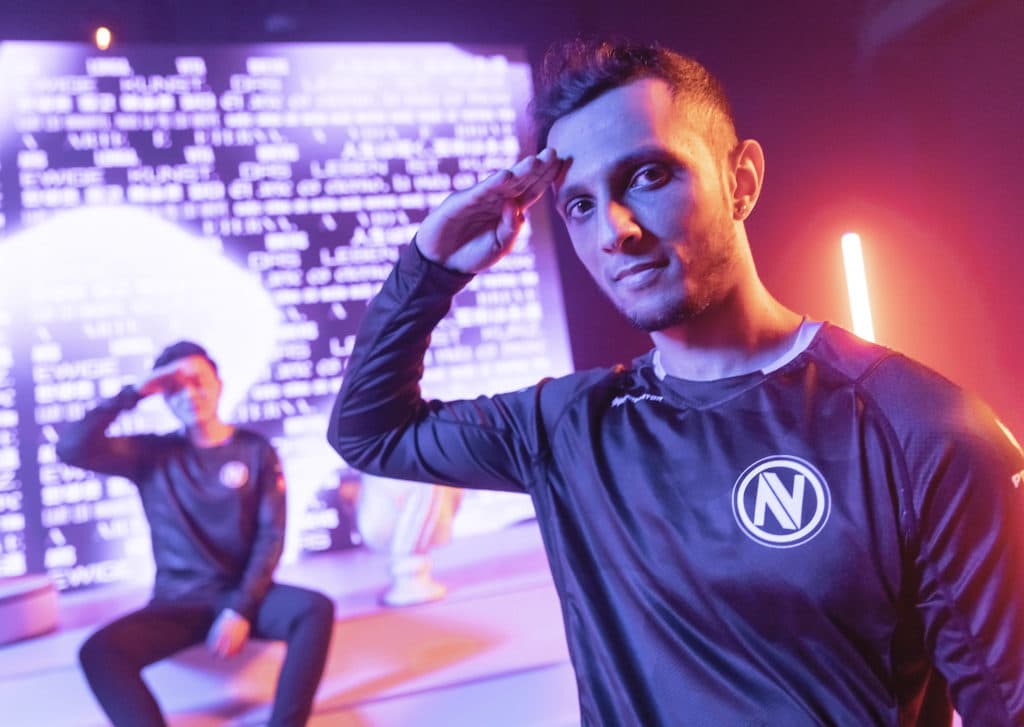 BERLIN, GERMANY - SEPTEMBER 8: Team Envy's Pujan "FNS" Mehta poses at the VALORANT Champions Tour 2021: Stage 3 Masters Features Day on September 8, 2021 in Berlin, Germany. (Photo by Colin Young-Wolff/Riot Games)

Opinions aside, the timing on the release of this valuable information leaves a lot to be desired. It's unfair to speculate knowing alters the outcome of the match, but it's clear that players didn't appreciate the timing or the decision to give region winners an extra advantage.
In the case of The Guard's in-game leader Jacob "valyn" Batio, the timing wouldn't have changed the teams mindset regardless. The Guard were focusing on winning and nothing was going to faze them heading into the match.
"I also wasn't aware that it was gonna be this reward, but I guess I can speak for the whole team, we were playing like everything mattered. It's just convenient that we just get to go to playoffs," said Valyn.
mCe: The "Double-edged sword" of skipping groups
Additionally, The Guard spoke on this being a potential disadvantages. For a young team with no LAN experience, playing as many games as possible on the main stage is crucial. They discussed the extra week off and how the minimal repetitions could potentially hurt their chances.
"It's kind of a double edged sword, that its like you do progress past groups to playoffs but at the same time you don't get the group experience or the 'easier matches' on LAN to start to get used to everything" said coach mCe.
"So, it's like a pick your poison type deal. but going through straight to playoffs and avoiding groups I think is pretty nuts as a reward for being a one-seed. I think that might be too much honestly, but I'm not sure what they could do to make it better," mCe added.
Moreover, valyn acknowledged the lack of matches, but still sees it ultimately as a positive. "We're a group, like a new team, so us being able to experience group matches would help, but it's still nice to go to the playoffs."
Whether or not players and coaches deem the reward excessive, it's clear Riot is trying new ideas to make winning the region more important. It's a system that emphasizes being the best in one's region, instead of simply qualifying as the ultimate reward.
The lack of games for the top teams might be an unintended side effect. However. it will be interesting to see how these teams manage that extra time-off.