Gambit are showing why they are one of the favorites to win VCT Masters Berlin.
Rated one of the favorites to win VCT Masters Berlin, Gambit had a lot of pressure on them to perform well against the Crazy Raccoons. What happened next is something many did not expect. Gambit's opening match of VCT Masters Berlin against Crazy Raccoons was a statement game for the EMEA team, taking the series by only dropping two rounds throughout.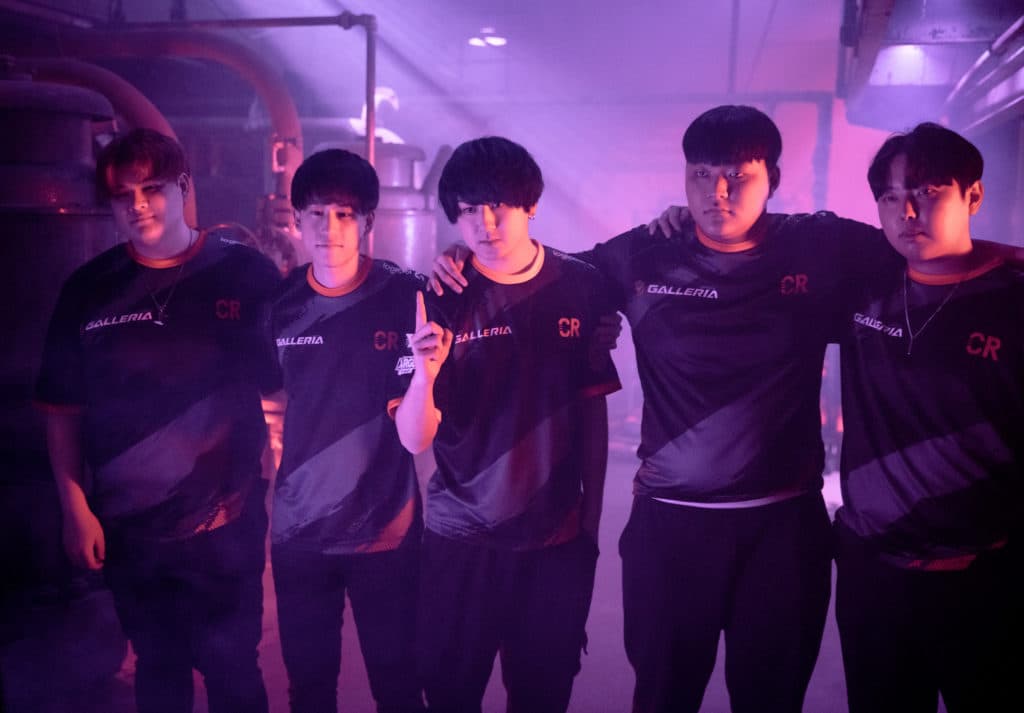 REYKJAVIK, ICELAND - MAY 24: Team Crazy Raccoon poses at the VALORANT Champions Tour 2021: Stage 2 Masters Features Day on May 24, 2021 in Reykjavik, Iceland. (Photo by Colin Young-Wolff/Riot Games Inc. via Getty Images)
Gambit Near 13-0 on Icebox
The EMEA team ran through the Crazy Raccoons in the opening map on Bind only letting up one round to the Japanese VALORANT team. However, the pulverizing did not stop there and it continued onward into Icebox.
The second game on Icebox sings a similar tune as Gambit once again dominate the Crazy Raccoons, only this time, it is even more dominant.
On their second map of Icebox, Gambit got off to a 9-0 start before dropping their first and only round. From there on, the dominance continued as the team went on to finish the map. Throughout the game, there were very few scenarios that where the Crazy Raccoons could manage a comeback in the game. Not only were Gambit winning rounds, they were doing so without losing any members. After Crazy Raccoon got their second round in two games, the Gambit economy was too strong to make a comeback.
Gambit star nAts dominates on Viper once again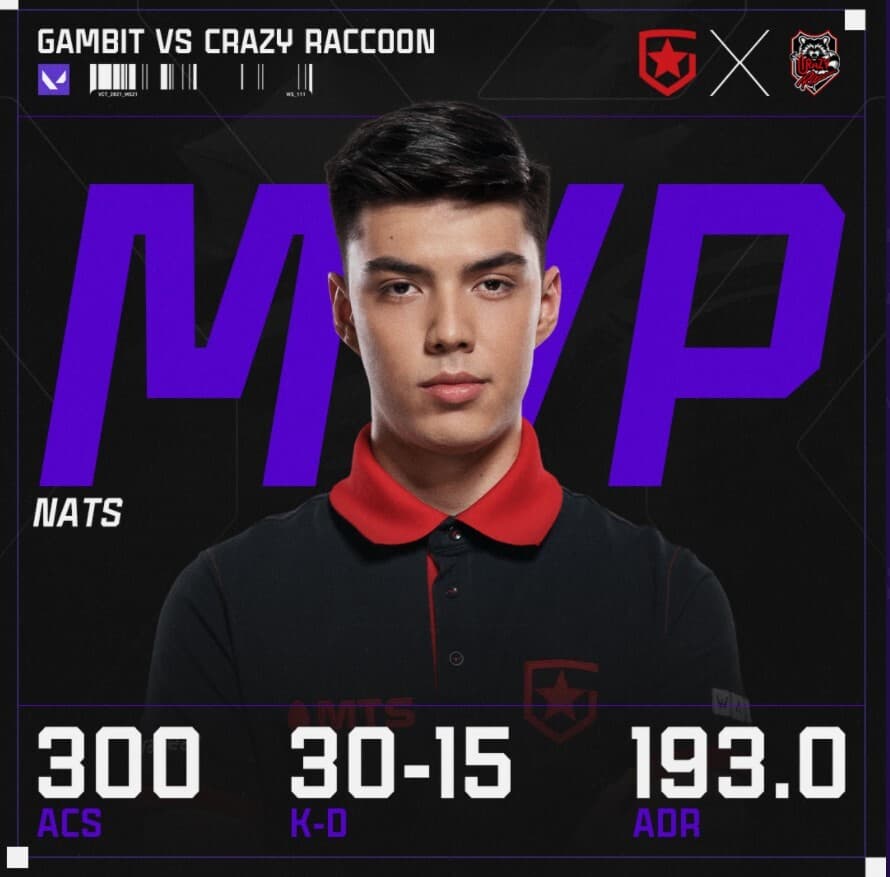 This was nAts' first match on LAN. Image Credit: Gambit esports.
There was no coming back for Crazy Raccoons, but this series showed exactly why Gambit are one of the early tournament favorites.
Throughout the series, Gambit just outclassed the Crazy Raccoons in many different facets of both strategy and aim. In particular, Gambit's star player Ayaz "nAts" Akhmetshin once again showed why he is one of the best players in the world. The CIS star notched 30 kills and only 15 deaths on his signature Viper pick. However, it was not just nAts who put on a great performance. Everyone on Gambit put up a 2.0 KDA or higher throughout the two games and kept the majority of Crazy Raccoon players under 10 kills.
Despite Crazy Raccoons devastating loss in their first match at VCT Masters Berlin, their run is not over yet. Instead, the Japanese team will drop into the Group C Lower Bracket. Here, they will fight for their tournament lives against Havan Liberty, who lost against 100 Thieves in a 2-0 series.
Gambit and 100 Thieves Duel for the first seed
Gambit and 100 Thieves will now battle for that first seed out of Group C. Many people predicted that both teams would be the favorites to make it out of this group as first and second seed. However, the thing people struggled with was figuring out exactly which team is stronger. While Gambit are the 1st seeded EMEA team and arguably the most consistent, 100 Thieves are a strong representative for North America, only losing to Sentinels to get here.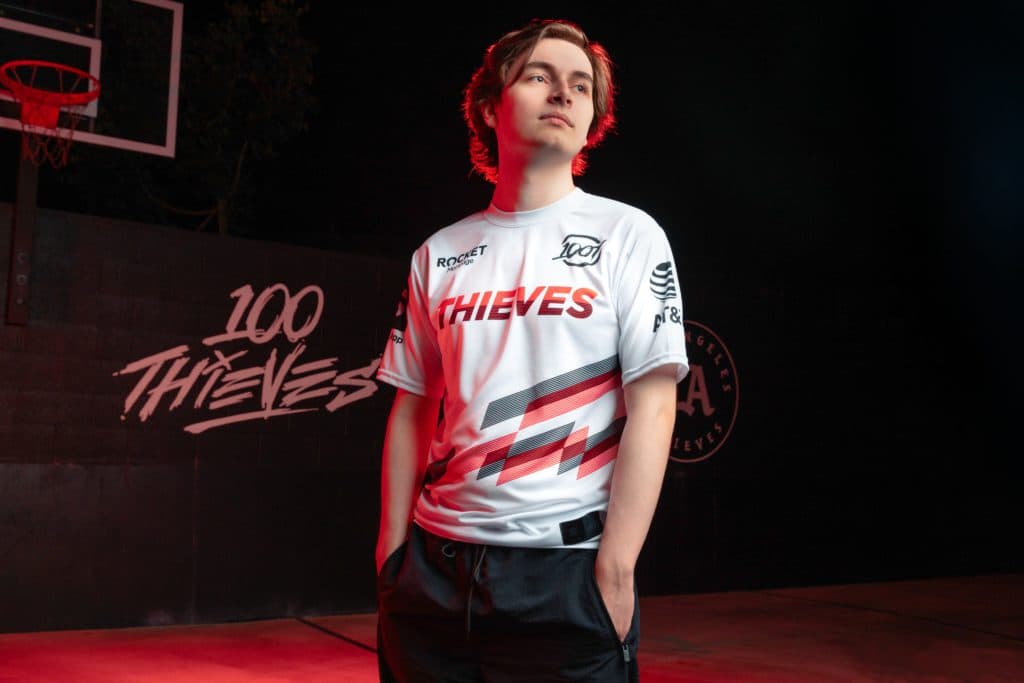 Asuna is one of the youngest stars in VALORANT and plays a key factor in 100 Thieves success.
The match will be dependent on which star player shows up on the day. If nAts, is able to put on another masterclass on Cipher and Viper, Gambit will take the series. However, if 100 Thieves young star Asuna is able to show up on his Reyna or Raze, it could be a long day for Gambit. Overall, the match between NA and EU will be a battle between brain and brawn as two stars in their own right battle to get to the quarterfinals.
You can catch Gambit play against the 100 Thieves tomorrow afternoon as the two will close out the three matches on September 12. VCT Masters Berlin will continue tomorrow at 9am EST with a matchup between KRU Esports and Zeta Division. All of this will lead up to the Gambit and 100 Thieves duel.