Full Sense's LAMMYSNAX is looking to learn as much as he can at VCT Champions 2021.
In the opening match of VCT Champions 2021, SEA's Full Sense went up against the Korean titans, Vision Strikers. With the odds against them, Full Sense went into the series looking to learn as much as possible.
Instead, they were met with well-practiced Vision Strikers who danced their way to two consecutive 9-3 first halves on both Haven and Breeze. And while Full Sense where able to grab a few rounds in the second half, Vision Strikers moved forward into the Winner's Bracket, looking like contenders to win the title.
Now, Full Sense will need to claw their way through the loser's bracket if they hope to qualify out of Group D. In this interview, we speak to Full Sense's Elamrahim "LAMMYSNAX" Khanpathanto talk about qualifying for VCT Champions 2021, his friendship with Fnatic IGL Boaster and his goals for the event.
Let's start with coming to Berlin for VCT Champions. When did you arrive and what have you been up to since you got here?
LAMMYSNAX: It has been really fun being in Berlin. Everything is great here. Riot is taking care of us extremely well and making it as fun as possible. We can eat whatever we want. While we have to stay in the hotel while we are in the tournament, it is alright. There is a lot of flexibility and because of Covid, I understand. Also, this hotel is extremely nice.
Personally, my favorite food in the hotel is pizza and sausages here in Berlin. Still do not know what it is called though.
On Twitter, you have been exchanging a few tweets with Fnatic IGL Boaster. How did that friendship begin?
LAMMYSNAX: He gave me a lot of advice on how I could perform best in the APAC qualifier. I remember, even before I qualified for VCT Champions, he would tell me to play my own game if I wanted to qualify. After we won, he dm'd me again to congratulate me on qualifying for VCT Champions. When we qualified, we were extremely happy. So when I got to Berlin, we spoke in person for a little bit and I brought him a gift. Then afterward, he got me something as well. Overall, it was just a really nice moment.
I really hope we are able to play against each other at the tournament because I think it would be extremely fun.
---
Let's talk about the game against Vision Strikers, where they were dominant through the first half. Talk to me about that game and what you noticed the team could work on.
LAMMYSNAX: Going up against Vision Strikers, we knew that we were at a disadvantage. There are a lot of players on Vision Strikers that are very tactical. They have so much awareness and vision of where we are on the map that it felt like they were almost waiting and predicting where we would go. Whenever we would push into them, they would catch us mispositioned or off-guard. They are just a really good team.
Honestly, we did not have as much time to practice for VCT Champions because of the schedule, but that is okay. We play VALORANT because we enjoy the game and we are here to experience as much as we can. And it has been amazing to be in this environment.
Results aside, what was it like to play on the stage being that this is Full Sense's first LAN event.
LAMMYSNAX: Honestly, I do not know how to feel. In Thailand, we have a gaming house so a lot of us actually went to LANs in Thailand. At the same time, nothing in Thailand could prep me for Berlin. The stage is so professional here, but it just feels like any other day. We just want to get on stage and experience everything there is to VCT Champions.
---
What is the region like in SEA, Thailand more specifically? How do you feel the region is growing?
LAMMYSNAX: I think SEA is very talented at the game mechanically. But many of the issues I notice about the game are more about agent placements and map awareness. I think teams need to watch VCT Champions or other regions in order to get better.
---
Something Team Secret brought up is how it can be hard to find scrims with Tier 1 teams. What has your experience in finding practice been like?
LAMMYSNAX: I had no issues. It actually went a lot better than what I was expecting initially. Immediately when we got to Berlin, Gambit asked us if we wanted to scrim with them. They were our first scrim and we learned so much from them. They taught us so many different things about how we could play the game better.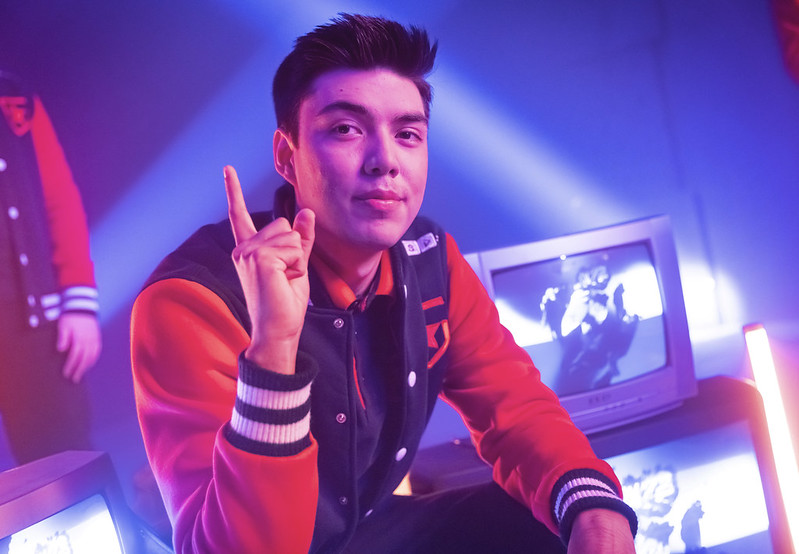 ---
What did they teach you specifically?
LAMMYSNAX: It was a lot about how to treat each other in-game and how we could make plays as a team more. They are really good teachers. I think SEA actually does really well in scrims for the most part. Maybe not all the time, but most of the time, our region performs well as a scrim partner. Still, it was a great experience learning from Gambit.
---
You guys are still in the tournament through the loser's bracket. Here, you will either face C9 or Fnatic. What are your thoughts on them as opponents?
LAMMYSNAX: I have no clue, but I really want to play Boaster on stage. Though, I wouldn't mind playing C9 either. I think both of them would be really good opponents for us, but it would be cool to play against my friend for that second spot out of the group. Still, our goals are primarily centered around treating this as practice. We want to learn and improve after VCT Champions. Being able to play against Boaster on stage would really help us improve a lot.
---
Any final words to new fans of yours and those who support you in Thailand?
LAMMYSNAX: Oh, thanks a lot. Shout to the fans that are cheering for us from back home in Thailand. Yeah, we really love you. We really appreciate all of your cheer. We will need all the support we can get.
---

Stay tuned to Esports.gg for the latest Valorant news and updates, as well as coverage from Worlds 2021.
Images via VALORANT flickr.