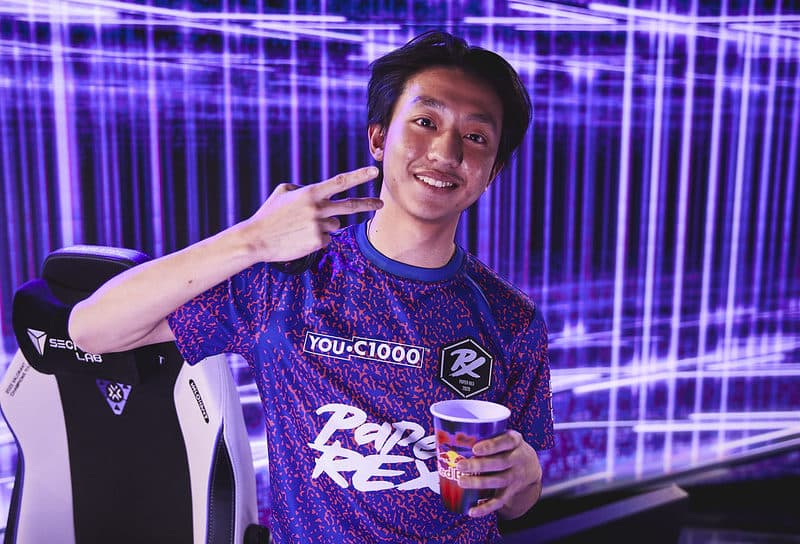 Forsaken's Valorant crosshair and video settings
Learn from the best, F0rsaken is one of the best Valorant players in the world.
One of the most aggressive VALORANT players in the world, Jason "f0rsakeN" Susanto is an integral member of the Paper Rex performance. The player's aggression is often a big reason for confusing opponents who find it tough to strategize against Paper Rex. Here are F0rsaken's Valorant crosshair and game settings.
Paper Rex finished 2nd in the VCT Champs Los Angeles 2023 losing to Evil Geniuses in the Grand Finals. The VCT Champs 2023 was also the final time Paper Rex would play together with the same roster as Jingg is set to join the military and will be unable to play with Paper Rex next year.
Forsaken's mouse settings
Forsaken uses 800 DPI on his Mouse and has his mouse acceleration to be off. His Windows sensitivity is 6/11, which is about the normal range for most players.
Mouse Hertz: 1000
DPI: 800
In-game Sensitivity: 0,712
Scope Sensitivity: 1
Mouse Acceleration: OFF
Windows Sensitivity: 6/11
What are forsaken's Video settings in Valorant?
Display Mode: Fullscreen
Resolution: 1920×1080
Aspect Ratio: 16:9
Material Quality: Low
Anti-Aliasing: None
Detail Quality: Low
Anisotropic Filtering: 8x
Texture Quality: Low
Improve Clarity: On
UI Quality: Low
Bloom: Off
Vignette: Off
Distortion: Off
Vsync: Off
First Person Shadows: Off
NVIDIA Reflex: On + Boost
What are Forsaken's crosshair settings in Valorant?
Forsaken has carved a space for himself in the international Valorant community.
Color: White
Show Inner Lines: Off
Outlines: On
Center Do: On
Fade: Off
Movement Error: Off
Firing Error: Off
Forsaken uses a white-colored crosshair with outlines on.
Getting his settings will obviously get you one step closer to achieving that higher rank. However, you also need to be able to communicate properly with your team, a value that the former IGL Benkai has embedded in his roster.