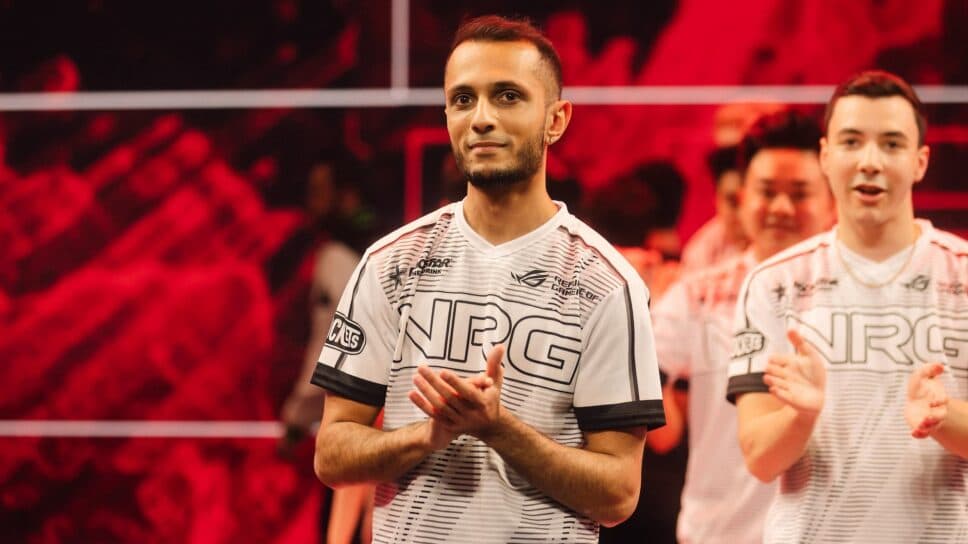 FNS gone from NRG and taking a break from competitive VALORANT
FNS has let the world know that he has been released from his NRG contract and will not be their IGL for the 2024 VCT.
The time of Pujan "FNS" Mehta as NRG's VALORANT in-game leader is over. He announced as much through a post on his Instagram. His contract has ended, and now he looks towards streaming and content creation for the next challenge of his illustrious career.
FNS reveals he is released from NRG VALORANT
With many VCT rosters making changes, FNS is but yet another. That's not to discredit his impact on competitive VALORANT, however. This is one roster move that should not get lost in the shuffle, simply because of the legacy he's left in the short time this FPS has been around.
The former Counter-Strike pro switched to VALORANT like so many others. He and together we are terrific were soon picked up by Team Envy. From there, Envy would merge with OpTic Gaming and he'd continue as the IGL of the Green Wall.
When the partnership era of VALORANT began, FNS took the core of his OpTic Gaming roster to NRG. And during all of that, he earned himself a Masters trophy and a 2nd Place finish at a Champions event under his belt.
FNS' exit from NRG splits him from his longtime partnership with coach Chet "Chet" Singh and players Austin "crashies" Roberts and Victor "Victor" Wong. As far as we know, they remain on the roster as the organization looks to fill its starting five.
FNS to take a step back from competing
Later on in his Instagram post, FNS goes into detail about what's next after his release from NRG. After the team's elimination from Champions 2023, he began streaming almost daily. And while he has spoken with orgs about signing, that won't happen.
He states that his "heart just isn't in competing" right now. Streaming has been a new challenge for him that he wants to continue to tackle. It appears that a return to competition is not completely ruled out for 2024, but for the moment, FNS is content with taking a backseat until the competitive hunger rears its head once more.