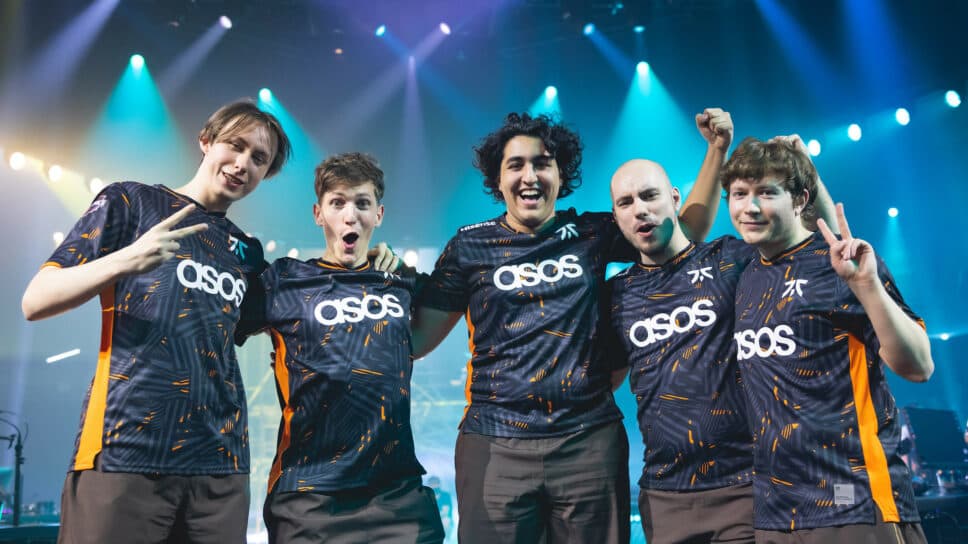 Fnatic vs Navi VCT LOCK//IN 2023: Fnatic sweeps Navi 3-0 to reach grand finals
Who will face LOUD in the grand-finals tomorrow?
Fnatic vs Navi, EMEA vs EMEA, two heavyweights are set to do battle in Sao Paolo in the second semi-final at VCT LOCK//IN. Only one of these teams will progress to the grand finals, where hometown favorites LOUD awaits. For Fnatic, this is a shot at finally winning an international title. For NAVI, this is an opportunity to carry on the legacy this roster started together on FunPlus Phoenix.
Fnatic vs Navi Live score
| | | | | | | | |
| --- | --- | --- | --- | --- | --- | --- | --- |
| NAVI | Fnatic | Haven (11-13) | Lotus (6-13) | Fracture (11-13) | N/A | N/A | 0-3 |
How to watch Fnatic vs Navi?
Fans will be able to watch this exciting VALORANT matchup via the official VCT Twitch page. We have embedded the stream so do you not have to leave this page. For viewers that prefer a YouTube experience, we have provided the link for this too.
Fnatic vs Navi series recap
Fnatic stands strong on Haven to take a 1-0 lead
Despite an admiral comeback from Navi in the second half, Fnatic secured the victory 13-11 to move 1-0 up in this best-of-five. Leo, one of Fnatic's newest players, was the star of the server with a rating of 1.41 according to VALORANT statistics site VLR.gg. The Swedish international also boasted the highest kills in the server with 23.
This was a game of two strong defences - which is surprising given how favored the attack side is on Haven. Fnatic getting seven rounds in the first half should have seen them run away with the map, but Natus Vincere held their ground. Zyppan was one of the better performers across the board in the second half for Navi, but it wasn't enough for the EMEA squad to force overtime.
A dominant Lotus game puts Fnatic one away from the finals
After what was a nailbiting opening map, Fnatic put on a clinic on Lotus to put themselves one more map away from facing LOUD in the grand finals. It was Fnatic's map to lose following a demolition job on Natus Vincere on the attacking side.
Fnatic put together ten round victories in the opening half, leaving Navi with everything to do. In typical Fnatic fashion, it was the Derke show. Derke put up an impressive fourteen kills in the first half to ensure his team was all but confirmed the victory on map two.
Navi was able to claim the opening two pistol rounds, but Fnatic was able to mop up the remaining three rounds to secure the victory.
LOUD awaits Fnatic in the finals after a 3-0 sweep of Natus Vincere
Echoing the tension of the first map, Fnatic was able to stop Natus Vincere from forcing overtime to secure their first grand-finals appearance in a VCT event since the very first Masters in Reykjavik. It seemed like Navi had finally put things together with a strong start on Fracture. NAVI went up 5-1, but Fnatic swiftly responded with five rounds of their own.
Again Derke was key in earning his side the victory in the second half. Derke ensured his team would start off on the right foot with three first kills to his name. Derke's aggressive nature saw him also give away first blood twice, this was often traded out by Fnatic, giving them the edge. Despite a late-game resurgence from Navi, Fnatic closed it out to punch their ticket to tomorrow's final.