Fnatic sign talented 16-year old Ali 'Alfajer' Beder, formerly of Surreal Esports and bring back Reykjavík stand-in Enzo 'Enzo' Mestari, formerly known as Fearoth, as a full time VALORANT player.
The departure of Andrey 'BraveAF' Gorchakov shortly before VCT Masters Reykjavík came as a shock to the VALORANT world. While Martin 'Magnum' Peňkov was benched in early April forcing roster changes.
Even with a spotty finish to Fnatic's challengers EMEA run, the team largely found success in groups and were one of the favorites prior to Reykjavik. Unfortunately, a quick 0-2 Masters exit compounded by losing BraveAF to unpredictable circumstances, prompted a re-evaluation of the roster.
Fnatic signing Enzo and Alfajer
Enter Alfajer and Enzo, the two players picked to replace Fnatic Sentinel player Magnum and Sova main BraveAF. Fnatic, comparatively, have gone through little roster turnover. But going winless in their last four VCT matches exposed some issues within the team and prompted change.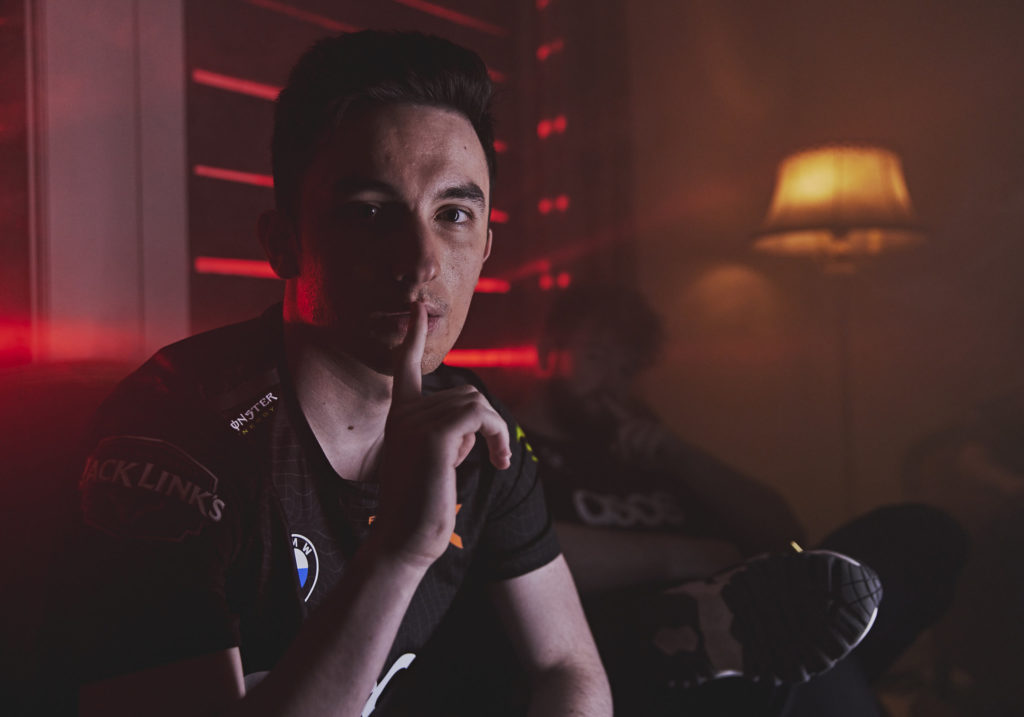 Enzo, previously known as Fearoth, recently played with Fnatic as a stand-in at Masters and showed solid form. The +7 KD in four map losses for Fnatic rose above the play of his teammates and showed his worth. Fnatic took the opportunity to sign the former Counter-Strike professional and most recently, as a Valorant player for Swedish organization Alliance.
"His main strengths are in his support skills, both in and out of the game," Mini said in a press release. "He is the rare kind that still manages to put up numbers whilst being the teammate you wish for."
Focusing on the acquisition of Alfajer, it's Fnatic scouting being put to the test and giving a mechanically gifted player an opportunity to shine on a global stage.
The Turkish teenager does have some previous VCT tournament experience. Recently, falling to Germany's BIG and barely missing out on qualifying for EMEA Challengers with his regional squad Surreal Esports. He'll be the youngest player on Fnatic at 16 years old. The age presents potential variables to a team in the midst of a qualifying run and needing to adjust quickly.
Enzo and Alfajer roles on the team
With Fnatic longtime captain and IGL, Jake 'Boaster' Howlett, moving off Initiator and back onto Smokes, this opened the door for James 'Mistic' Orfila to the flex role, according to a Fnatic press release.
As for the new additions, Enzo will primarily be a support player but can play a broader role when needed. For Alfajer, his role on the team is open for interpretation but he's mainly played as a Sentinel in the past. Moreover, in a Chamber heavy meta, he could slot into that duel focused role or bounce between Sentinel and Raze.
"Alfajer is an exciting player with a huge amount of firepower and pure talent. We believe he is more than capable to be one of our star players but we will be sure to ease him through that transition as he is such a young player. He has plenty of flexibility in his agent pool which bodes well for long-term success in Fnatic. We want to be able to adapt to the fast-paced meta changes we see in Valorant and we expect that direction to only continue."

Jacob 'mini' Harri
Fnatic head coach Jacob 'mini' Harri emphasized Alfajer's agent pool versatility, which comes at a premium in today's VALORANT. On top of that, transitioning him from a smaller team with no expectations to one of Europe's most prestigious orgs requires some patience. The important element is acquiring a potential star level talent and grooming him for success.
The Fnatic VALORANT roster
IGL: Boaster
Entry: Derke
Flex: Mistic
Support: Enzo
Lurker: Alfajer 
Coach: mini
Benched: MAGNUM
Benched: BraveAF