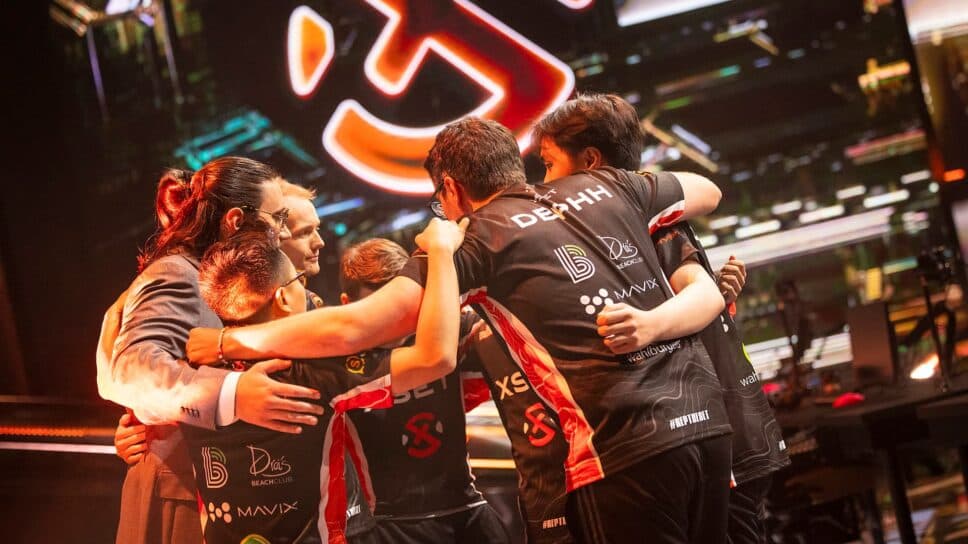 Five cases by former XSET VALORANT roster filed against org pertaining to Champions bundle proceeds
Several former members of XSET's VALORANT division have filed cases regarding agreed upon revenue shares that were not paid.
As reported by Scott Robertson of Dot Esports, XSET and the majority of its former VALORANT roster are entering a legal battle. Four ex-players and their coach have all filed separate cases in the state of California. Each case hopes for arbitration regarding disputes about revenue earned, including that of the 2022 Champions bundle.
The plaintiffs in the cases are Zachary "zekken" Patrone, Matthew "Cryocells" Panganiba, Jordan "AYRIN" He, Rory "dephh" Jackson, and Don "SyykoNT" Muir. That is the entire starting team aside from Brendan "BcJ" Jensen. They claim XSET has not fulfilled their promise of paying out an agreed percentage of revenue from merchandise.
Former members of XSET VALORANT file cases over unpaid revenue shares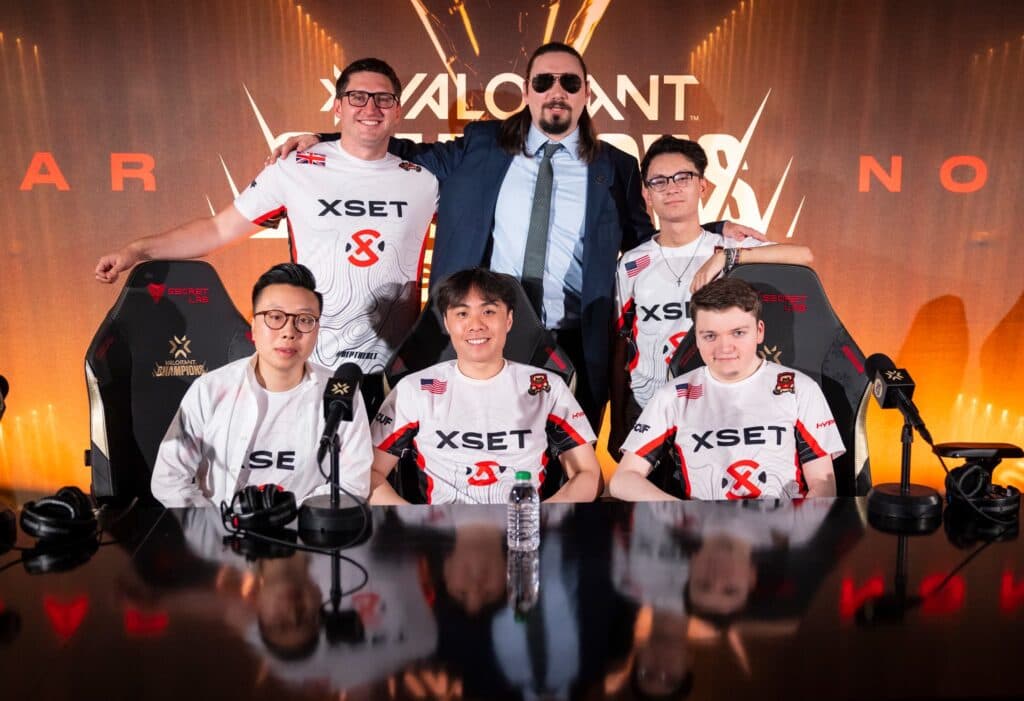 The former XSET VALORANT roster at Champions 2022 (Photo by Colin Young-Wolff/Riot Games)
The cases are all filed in the Los Angeles County Superior Court of California. In the court documents, former players state they did not receive any revenue from digital item purchases. And that the organization did not respond to a request for negotiation.
The unpaid revenue in question includes proceeds from the VALORANT Champions 2022 bundle. The yearly Champions bundles provide in-game items themed around the tournament. Each year, Riot Games dishes out a portion of the proceeds to teams that competed at Champions.
The VALORANT Champions 2022 bundle (Image via Riot Games)
According to the agreement between XSET and the former roster, "XSET will share in-game skin [microtransaction] revenue with the team in a 50/50 rev share. Each Player/Coach will receive 8.33% of all skin revenue sales." In August 2022, an addendum was added that agrees all in-game digital item sales will see 50% given to the players and coach.
Each suit brought forth alleges that XSET has not honored an arbitration agreement it put in place. The plaintiffs hope to receive a court order forcing XSET to arbitrate the revenue dispute. It also requests the org pays all costs and fees associated with the cases.