Which teams will be competing at Valorant Champions 2022? Esports.gg has you covered.
Competitive Valorant's most prestigious tournament, VCT Champions is just a few days away. Sixteen of the world's best teams have been battling domestically to earn their spot on the biggest stage Valorant has to offer. Esports.gg is here to tell you the story of every team competing at VCT Champs.
FunPlus Phoenix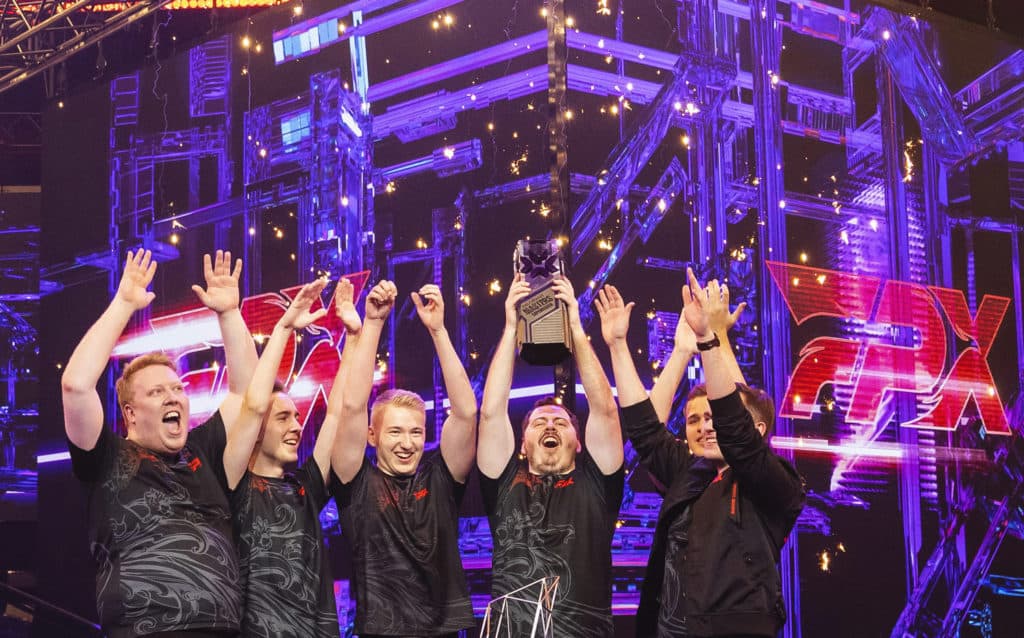 Photo by Colin Young-Wolff/Riot Games
After being unable to attend Masters Reykjavik, FPX made sure they were not leaving Stage 2 Copenhagen without that trophy. FPX comes into Champions as one of the favorites to win back-to-back international events. A win here would see EMEA win their second Champions and be the only region to lift the cup.
FPX qualified for Champions through having the highest circuit points in the EMEA this year. FunPlus Phoenix secured first place in Challengers 1, second place in Challengers 2 and lifted the VCT Copenhagen trophy.
Fnatic
The team that should have been. Fnatic will be roaring to get back into international competition after falling short in Copenhagen. After dominating the EMEA scene in Challengers 2, Fnatic was one of, if not, the firm favorites to take home the trophy.
Despite falling short in Denmark, there is no denying the talent Fnatic has on this roster. Boaster has been in sublime form and the Fnatic roster will need his inventive calls to push them to new heights at VCT Champions.
Team Liquid
After a gruelling Last Chance Qualifier, Team Liquid rightfully earned its name amongst the elite as they appear in their second Champions tournament. Despite not having the best of years in comparison to 2021, TL earned enough points to qualify for the EMEA LCQ.
The addition of dimasick saw Team Liquid find instant success as they battled the remaining European squads in the LCQ. In what was an impressive best-of-five, TL took down M3C to book their second appearance at Champions.
XSET
Photo by Colin Young-Wolff/Riot Games
Despite consistently being amongst the best in the region, no one would have expected XSET to ascend to the top of the ladder. The young side took home first place in Challengers 2 which earned them a spot in Copenhagen.
Although their first international event may not have gone to plan, XSET did more than enough to earn them a spot at Champions. This will be their first Champs event and they will be looking to make some waves in Istanbul.
OpTic Gaming
North America's most consistent team is making their second Champions appearance, this time under the OpTic Gaming banner. OpTic Gaming qualified for Champions through having the most circuit points in North America.
OpTic Gaming has remained a consistent top two team in the region. Coming second in both Challengers events as well as performing well internationally. The North American side lifted the Stage 1 Masters trophy in Reykjavik. This impressive performance was followed by another top-three finish in Copenhagen.
100 Thieves
100 Thieves are finally back at the pinnacle of Valorant competition. The Thieves earned their spot at the biggest tournament of the year through qualifying via the North American Last Chance Qualifier.
Despite poor performances in both Challengers events, 100T's new roster stuck at it, fighting their way through the lower bracket with their only map defeat coming to Shroud and the new Sentinels roster.
LOUD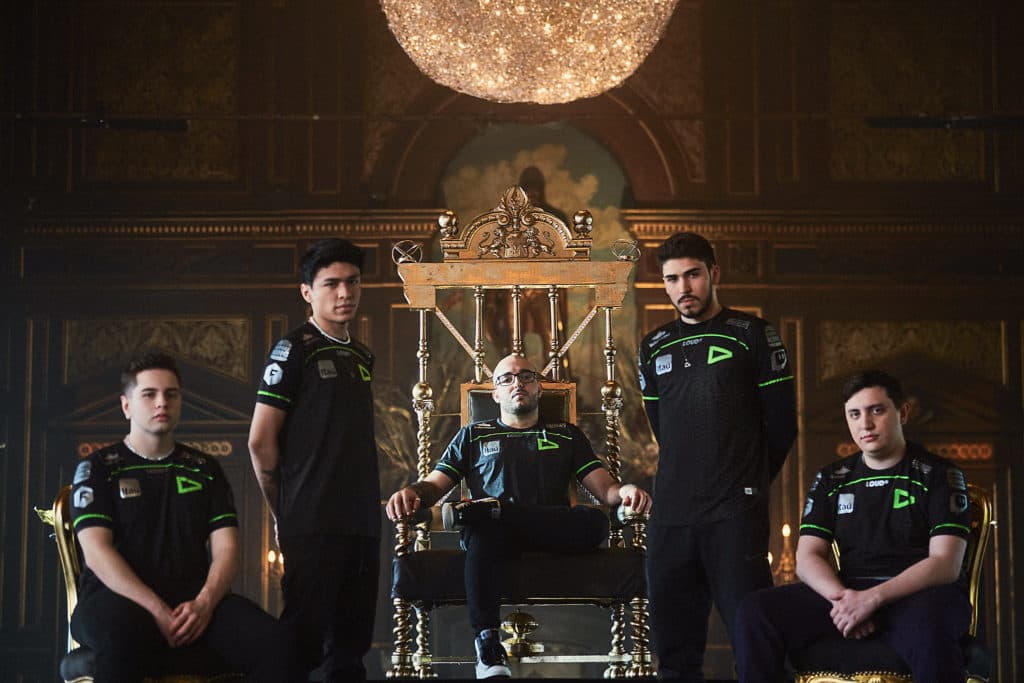 Photo by Sebastian Stigsby/Riot Games
It wouldn't be a Valorant international tournament without the Brazilian side LOUD. LOUD are one of the few that will have attended all three international events this year. This will be the first time the organization is attending Champions.
The Brazilian side has had a historic 2022 for Brazilian Valorant. LOUD shocked the world as they made the grand finals in Masters 1 Reykjavik. Coming back home to domestic competition, LOUD continued to dominate the region, sweeping NiP 3-0 in the Challengers 2 finals.
Leviatán
After an impressive performance in Denmark, LATAM side Leviatan is back on the international stage for what would be their first VCT Champions. Leviatan were the next in line to make waves on the international stage with a 5th-6th place finish in Masters 2 Copenhagen, falling just short to Fnatic in a 2-1 best-of-three.
DRX
Korea's best team DRX is once again making its way to the international stage. DRX has maintained its status as a top international team. The Korean side in both Masters events finished 5th-6th and will be looking to break into that top four at Champions 2022.
ZETA DIVISION
After missing out in Copenhagen, ZETA Division is back on LAN. ZETA stunned the world back in stage one. The Japanese side finished in the top three in Reykjavik, losing to eventual winners OpTic Gaming. Sadly, ZETA did not get the opportunity to replicate the results for Masters 2 as they finished runners-up in the Japan Challengers 2 playoffs to Northeption.
Paper Rex
Photo by Lance Skundrich/Riot Games
If you enjoy watching fast-paced Valorant, look no further than Paper Rex. This APAC side is one of the fastest and craziest teams in the competitive scene. If you are not on your game, Paper Rex will walk all over you.
Paper Rex has had an excellent year by all accounts and can be considered one of the best teams in the world. The APAC side finished in the top four at Reykjavik and followed it up by making the grand finals in Copenhagen. Even pushing Masters 2 Champions FunPlus Phoenix to five maps.
XERXIA
XERXIA joins the select few that will be attending their third international event of the year. XERXIA will be heading into Champions as APAC's second seed for having the second highest circuit points. XERXIA will be looking to improve on their performances from Masters 1 and 2.
KRU Esports
KRU Esports will be returning to Champs for the second year running after making their way through the South American Last Chance Qualifier. KRU's last international showing was in Copenhagen, where they sadly fell to OpTic Gaming and Guild Esports to bomb out of the tournament early.
FURIA Esports
In what will be their first international event to date, FURIA Esports has qualified for Valorants biggest tournament of the year. FURIA qualified for VCT Champions through the South American Last Chance Qualifier. The only games FURIA dropped throughout the LCQ were against KRU Esports who will also be attending Champions.
EDG
Anything aggressive Paper Rex can throw at you, EDG can throw just as hard. This is an exciting team and fans will be in for a treat when Edward Gaming takes on Paper Rex in the opening game of Champions.
EDG booked their ticket to Istanbul through the East Asia Last Chance Qualifier, not dropping a single map in the process. This Champions attendance is historic for Chinese Valorant as EDG's appearance marks the first time a Chinese squad will be attending a VCT Masters event.
BOOM Esports
BOOM Esports has made the miracle run and has qualified for VCT Champions. The APAC squad ran the gauntlet in the APAC Last Chance Qualifier and booked their flight to Turkey. Despite a poor showing in the final challengers stage, BOOM dusted themselves off and made the run to Champions.