Crazy Raccoon's Medusa is the longest standing member of the Japanese team and is the gateway for communication.
Crazy Raccoons first match at VCT Masters Berlin was abysmal. In their opening match, they were demolished by Gambit. In their 0-2 loss, they only managed to take 2 rounds. So going into their match against Havan Liberty, expectations were set on this team to lose 0-2 once again. However, with a new mindset, Crazy Raccoons shocked Havan Liberty with a strong showing on both maps to take the series 2-0.
Originally viewed as the worst team at VCT Masters Berlin, Crazy Raccoons are now in a position to exceed expectations by qualifying for the quarterfinals. And their ticket to quarterfinals will be an opportunity at redemption against Gambit Esports.
In this interview, we speak to An "Medusa" Min-cheol about qualifying for VCT Champions, their initial fears against Gambit Esports and how they will bounce back to qualify for the playoffs.
Following Zeta Division's loss, you guys are officially qualified for VCT Champions. How does it feel to not have to play in the Last Chance Qualifier?
CR Medusa: I feel kind of left out because data is also from the same region, but they don't get to go to the champions with me. But we're very happy and excited to be able to go to the champions.
After your opener against Gambit what did you guys talk about afterwards to help prepare you for Havan Liberty?
CR Medusa: So we were first scared of Gambit just because they are the number one EU team. But after competing against them, we just kind of felt like we should stick to our routines and stick to our strings and just play the way we used to play.
Havan put on a pretty strong showing in their first match, do you feel like they met your initial expectations or did they underperform?
CR Medusa: So after playing against Gambit we were no longer scared of any team moving forward in Berlin, So when we needed to win against Havan Liberty we were not thinking that they were exceptionally good. Instead, our focus is all on playing like we normally do and removing this pressure to win.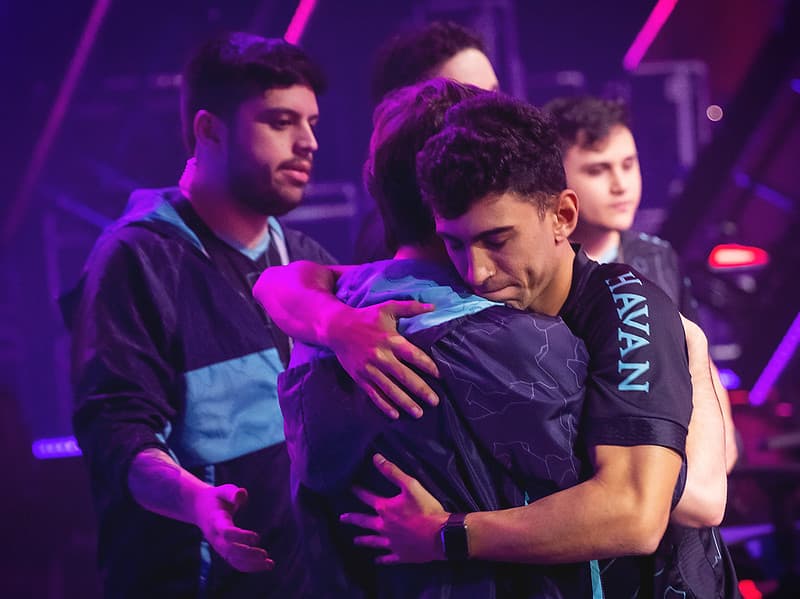 BERLIN, GERMANY - SEPTEMBER 14: Team Havan Liberty react at the
VALORANT Champions
Tour 2021: Stage 3 Masters on September 14, 2021 in Berlin, Germany. (Photo by Colin Young-Wolff/Riot Games)
Havan Liberty were beginning to come back on Split in the second half, talk to me about how the team remained calm during this comeback?
CR Medusa: As a Cypher main, I just try to stay focused on my own setups. Throughout most matches, I talk a lot to Munchkin to ensure we are all on the same page. From here, I feel like once that communication is sorted out, it is good. I think the rest of the team follows us really well during a situation like this. This is how we mentally stay in a game when a team is beginning to rally back.
Since joining Crazy Raccoons the team around you is constantly changing to where you are the only person left on the original roster. From your perspective, how has the team changed stylistically?
CR Medusa: So I think from the beginning, there were not a lot of Korean players. I think I was the only Korean player. That changed once we got a Korean coach as well as adding Munchkin. When we made these additions, I think we became a lot more aggressive. This I feel helped us win more games.
The team is a mixture of both Korean, Japanese and one Brazilian-Japanese player. How do you guys communicate inside the game?
CR Medusa: So I speak very fluent Japanese. For me, I have no issues dealing with communication and I would say I am the one who keeps the communication in line. Munchkin is still relatively uncomfortable with the Japanese language, so we work together on that. During half time or throughout team meetings, I do my best to translate what he needs to the rest of the team. Other than that, we try to speak half English and half Japanese throughout the game.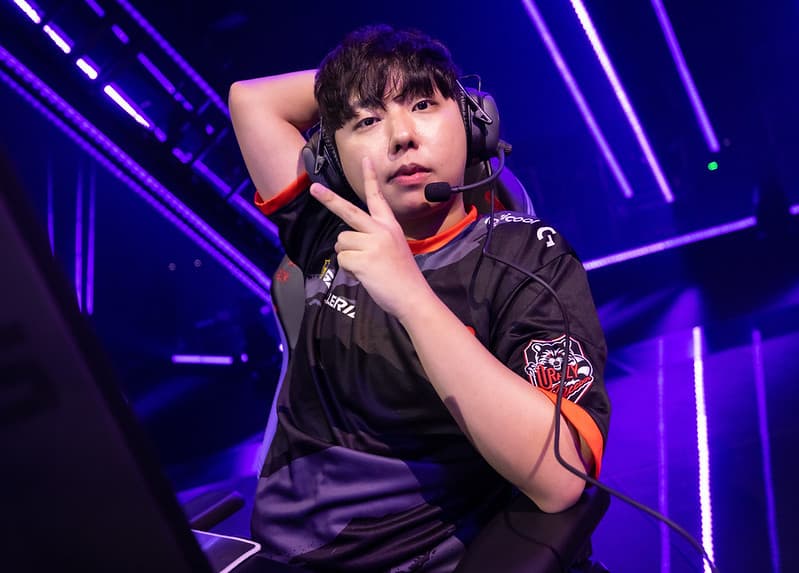 BERLIN, GERMANY - SEPTEMBER 11: Crazy Raccoon's Byeon "Munchkin" Sang-beom competes at the VALORANT Champions Tour 2021: Stage 3 Masters on September 11, 2021 in Berlin, Germany. (Photo by Colin Young-Wolff/Riot Games)
As someone who has been to both Reykjavik and Berlin, what do you feel are Crazy Raccoons strengths and what are things you feel like the team needs to work on more?
CR Medusa: I feel like we are very good at close quarter combat. As a result, we prefer smaller maps where we can make use of this strength we have. This is what we excel in. However, if we have to pick out a weakness, it is communication. If I ever sit out of a match, communication between Munchkin and the rest of the team would be very tough. In clutch situations, the language barrier is troublesome to work through. This is what I feel is a troubling spot.
You guys will now face Gambit in the deciding match for Top 8. How will you navigate this uphill battle against Gambit in two days?
CR Medusa: So ever since we went against Gambit, there is no longer any fear of the opponent in front of us. We are taking every opponent one at a time now. Today, our focus is on Havan Liberty. Luckily, we have tomorrow to prepare for Gambit on our offday. We will take time to strategize and figure out a better plan against Gambit. I think we will fare better against Gambit now because there is no more fear. We are not scared of Gambit anymore.
Do you have any final words for the fans?
CR Medusa: I want to thank you from the bottom of my heart to all my fans for supporting us. When these matches air, it is very late for Asian times. Yet, even with the troubling time change, I saw myself trending on twitter at one point. I cannot say any more words, but I just feel happy. Thank you very much to all my supporters.