Cloud9 Mitch spoke on the problems his side faced against XSET, as well as whether his team is the best in NA.
Cloud9 continued their undefeated start at Challengers 1 with a 2-1 victory over XSET. Cloud9 faced more problems than they would like, consistently throwing away huge leads and making life difficult for themselves.
Mitch "mitch" Semago has been one of the sides best performers this year. His agent pool offers Cloud9 a lot of depth to their strategies and is often the glue for his team. Following the 2-1 win, Mitch was grabbed for the post-game interview on the broadcast. There, Mitch spoke about C9's problems versus XSET and whether his side is the best in North America.
Cloud9's struggles versus XSET
Although Cloud9 were the overwhelming favorites coming into this series, many probably did not expect this series to be as close as it did over three maps. Starting off on Bind, C9 got off to a fast start, leading the half with a 5-1 score. XSET eventually grew into the half and ended it with a 7-5 deficit.
Cloud9 completely fell apart in the second half, failing to pick up a single round and losing the map 13-7. Mitch spoke about his side's difficulties to break down XSET's defence and why they couldn't get anything going.
"I think we just set up the half poorly on our part, I think we went in going like five-man A site, B site for the first couple of rounds. It f*cked us because they were over-rotating when they saw our utility. We just kind of mismanaged our play on attack and we will clean it up for next time."
Bind was not the only map Cloud9 would throw away a considerable early game lead, the #1 NA side dropped five rounds in a row after an impressive 6-1 start. Mitch discussed how XSET's double operator setup caused many problems for C9.
We started getting jumbled I guess in the early rounds. Before the barrier dropped we had different plans and we are still talking and we are running into a double op setup and we aren't ready for it, that was our fault in the beginning. It was mainly the double op we couldn't clear out, we were not using a utility correctly. 
Mitch remains coy on the prospect of being the number one team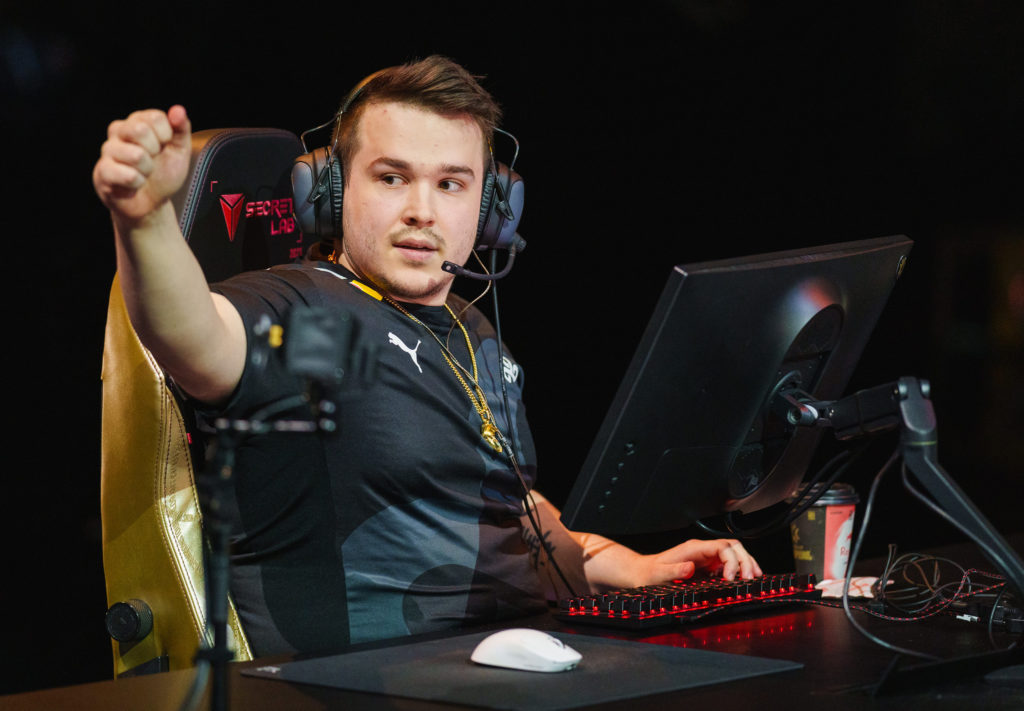 After a solid showing at the LCQ and Champs, it wouldn't be a stretch to claim Cloud9 is the best team in North America right now. They are the most versatile team in the game and play the game at a level many will not reach.
Despite the community and vlr.gg listing them as NA's best side, the players on Cloud9 believe they still have plenty to prove before they can call themselves the best. In his post-game interview last week, Anthony "vanity" Malaspina believes his side still needs to prove that they are the best.
C9 Mitch echoes the same sentiment, Cloud9 are yet to win a challengers event outside of the LCQ and have only attended one LAN event. There is still plenty of Valorant to be played and Mitch discusses what Cloud9 needs to do.
"We have to consistently make it to the top in these qualifiers. Just having one good showing in LCQ and going to champs and playing okay …I mean NA is really up for grabs, there are so many good teams in the top ten. Anyone could win on any given day, as you could see, a lot of these teams are taking maps off of like OpTic and Sentinels. These teams are pretty good so I don't think we can declare ourselves as NA's best yet."
Stay tuned to Esports.gg for the latest Valorant news and updates.