Americas VALORANT Players Association describes what a perfect world looks like for its players
A Reddit AMA collaboration was established between r/ValorantCompetitive and the Americas VALORANT Player Association.
The Americas VALORANT Players Association, or AVPA, hosted an AMA in the VALORANT Competitive subreddit. An AMA is "ask me anything," where members of the subreddit submitted questions that reps of the AVPA replied to with answers.
Those answering questions were Phil Afram, Executive Director of the LCSPA, Taylor Broomall, Program Manager of the AVPA, and Anthony "vanity" Malaspina, Pro Player & President of the AVPA. The latter responded to our question of what the perfect VALORANT world looks like for players in the Americas region.
Americas VALORANT Players Association says a perfect world is simply more time to play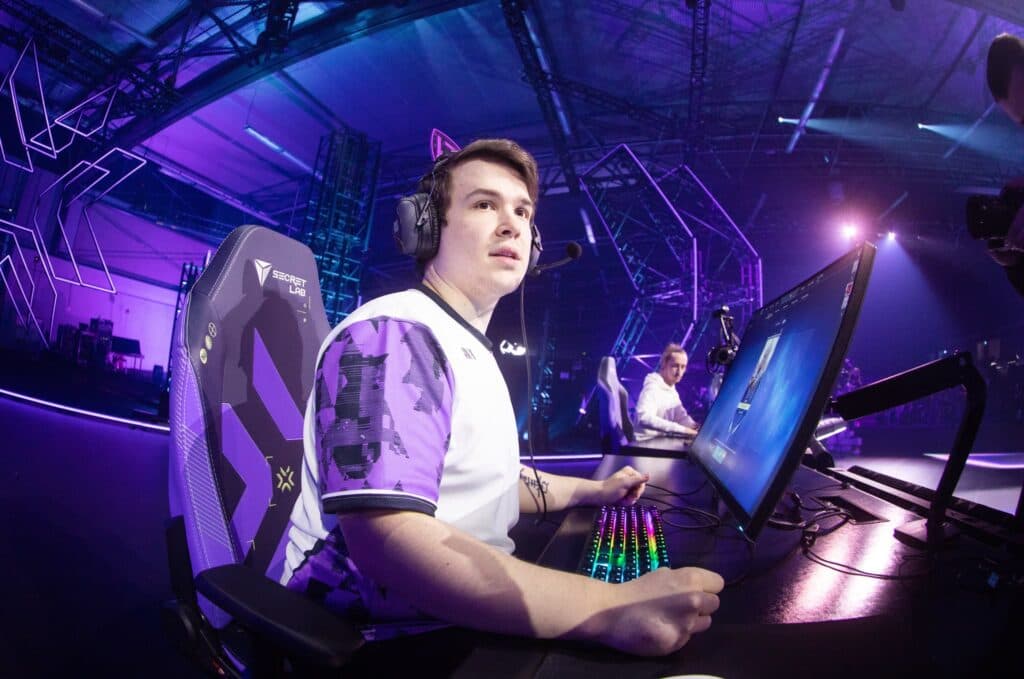 (Photo by Colin Young-Wolff/Riot Games)
The partnership era of VALORANT was a huge change. Not only did it boost production and competitive levels across the VCT, it also established a strict schedule. And now with a designated OFF//SEASON, players are left scrounging for tournaments. Riot-affiliated or not.
That's left many players questioning whether they should keep grinding and has seen several organizations take a step back from VALORANT. The goal of the Americas VALORANT Players Association is to remedy that.
When asked in the Americas VALORANT Players Association AMA what a perfect world looks like in VALORANT for Americas players, vanity (former Version1 and Cloud9) had this to say:
"There are many things we would like to see change, but I think the main thing that is really missing in Americas and maybe other regions as well is just a lack of tournaments to play in year-round. With the shortened year schedule Riot has been operating VALORANT on it is a bit odd to have nothing to play for up to 4-5 months of the year and we are trying to figure out solutions where applicable."
His comment addresses the global state of VALORANT and its lack of tournaments outside of the main VCT, Challengers, and Game Changers. Lengthy amounts of time off have pushed orgs away from the game. This leaves players with nothing to play for, for extended periods of time.
That's perhaps the largest complaint from the competitive player base. Things do look to be trending upward, however. The 2024 VCT schedule is promising, and the year-round in-game Premier competition with a path to pro could be what we're all looking for.