Players will receive bonus Account points for logging in daily.
Riot Games has introduced a new way to reward players for their time invested in Valorant. Account player cards will display a numeric level based on how much time a player invests in the game.
The developers will retroactively reward existing players with account points and levels based on how much time they have invested in the FPS game so far.
What is Valorant Account Leveling?
Different players spend different amounts of time in Valorant. Some players might just log in for an hour or two, while others might spend several hours on Icebox.
While players dipping into the ranked ladder have ranks to show as their progress, others didn't really have anything to show for their efforts. Riot Games hopes to recognize and reward players' time invested in the game with the latest update.
Riot Games will retroactively reward players with account levels based on the amount of time they have spent in Valorant. Image Credit:
Riot Games
. 
---
---
How to level up in Valorant?
Riot Games has introduced the concept of Account Points (AP) in Valorant as a means of rewarding players for their time spent in-game. Players can earn Account points by playing matches and they also receive bonuses if they meet certain criterias.
The amount of Account points vary depending on the duration and the result of the match. The game developer is also incentivizing players to log in daily with bonus account points for the first win of the day. Account points only contribute to the Account level and do not contribute to the battle pass or Agent Contract XP.
Existing players will retroactively receive account points based on the amount of time they have spent in game. Players will receive Account Points normally after the first correction.
How many Account Points are needed to level up in Valorant?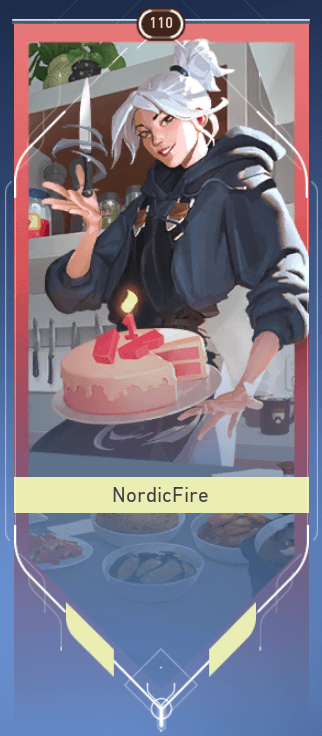 A level 110 account. Image Credit: Riot Games.
Player accounts will level up after every 5000 Account points. With each level up, players can see changes to their account level border. This is a great step by Riot to keep non-ranked and casual players invested in the game and reward them for logging into Valorant daily.