100 Thieves IGL Steel is looking to find balance between being a professional VALORANT player and having a life outside of esports.
With new younger talent flooding into the scene, it can be tougher to maintain your spot at the top. Yet, for 31-year-old Joshua "100T Steel" Nissan, he is entering a new chapter of his esports career.
Steel is a veteran of the esports scene, having been in esports since 2010 through Counter-Strike: Source. Shortly after, he went on to become a top CS:GO player before a match-fixing ban in 2015 derailed his entire career. For years, he dealt with the lingering effects of this ban from the game. Now, after a rocky relationship in esports, he enters his first LAN event as a VALORANT player and is excited to finally get back to the stage once again. This is how Steel is reinventing himself at an age when most would no longer be competing.
The Matchfixing Ban
In Steel's earlier years in CS:GO, he quickly rose to be a part of the IBUYPOWER team which dominated NA. Then, all of that work was stripped away. He was a Counter-Strike player dedicating all of his time to getting good at the game and enough to make it a living. While he was able to play on various CS:GO teams in the tier 2 scene in NA, he was not allowed to attend Valve majors - this led to far fewer opportunities than most players of his age and skill level.
100t Steel with his former teammates at IBUYPOWER back in 2014.
The match-fixing ban was the first real hurdle in Steel's career. It not only affected his ability to play Counter-Strike, but it also affected his identity.
"Forever, this is the first initial judgment of me." Steel shared with ESPN. "I am pigeon-holed into this one thing and it is not fair."
When outside circumstances come to affect our everyday progression, it can be very easy to blame the circumstance and let it defeat you. But just because it is not entirely your fault does not mean it is not your responsibility.
Instead of letting the match-fixing ban define him, Steel took that time to work on his own personal maturity. Now, at 31 years old, he has so much more in his life outside of esports, making him happier overall.
"All these different changes in my life have definitely shaped me up to who I am and I think it's been in a good way." Steel shares to Jacob Wolf in an ESPN interview.
At 31 years old, Steel is the leader of 100 Thieves VALORANT and doing his best to maintain all the things that bring happiness to his life. He is no longer just an esports personality, rather a well-rounded adult with relationships, responsibilities, and everything else that entails. And the reason he continues to evolve is for one reason only, despite his past in CS:GO - not for redemption in the eyes of others, or to cement his legacy in esports - but to prove something to himself.
"I'm not really doing it for other people." Steel states. "I'm doing it for myself. I know that I'm capable of it. Obviously, it feels good to play at a larger event. It's not the same without a crowd due to COVID, but I've played at international events before. International events are so much more fun because you go back home and it's not even the same game. It's completely different. Being here it's going to bring more energy, passion, it's way more fun and engaging." Steel shares during the conference.
100T Steel Finding a Perfect Balance
While many people will talk about losing reflexes or older ages hindering performance, Steel does not see it this way. Instead, he believes some of the challenges are because of life obligations.
With the constant pressures to maintain a hold against other competition, staying at the top becomes tougher. And for steel, there is so much more to worry about outside of esports now.
"When you're an age between 16-20 you don't really have that many responsibilities." Steel shares during the press conference. "You don't really have that much going on and you can dedicate so much time to just sinking into playing the game."
Back then, all Steel needed to worry about was esports. Even with the match-fixing scandal, the only worry back then would pertain to his career. Now, as he enters the later stages of his life, it is about balancing the other things in life that make him happy.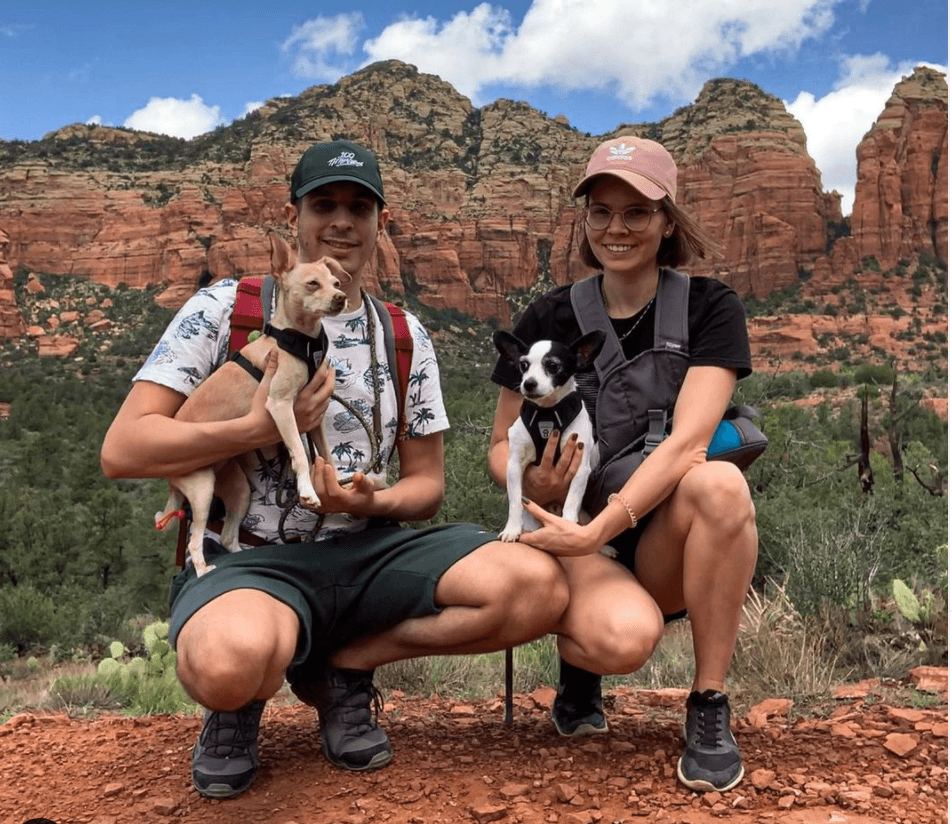 Steel is a father of two dogs. Image via 100T Steel Instagram.
"It is important to have these outside interests and hobbies" Steel continued. "Do whatever you need to do to have a balanced lifestyle."
Steel is now in a position with 100 Thieves where the potential for him to grow as a player is endless. On top of no longer having any Valve restrictions, VALORANT as a game has a lot more change. This change is something that keeps Steel excited and always on top of his game.
"Every two, three months, there's gonna be a shift in the meta where everyone needs to keep up. You can never slack off, you always need to innovate." Steel told Esports.gg in a press conference prior to Masters Berlin.
100T Steel will now look to take on his next task of helping 100 Thieves dethrone the Sentinels and win VCT Masters Berlin.
The ten-day event will span from September 10 to September 19 where the winner will receive a direct seed to VCT Champions.
As for 100 Thieves, their first test will be up against Havan Liberty as they look to tackle their first step of getting out of Group C.