Second TFT mid-patch update to patch 13.13 is live!
Riot Games released a second mid-patch update to Teamfight Tactics patch 13.13. This would create a healthier and more diverse environment for the final week of the patch.
The Teamfight Tactics (TFT) mid-patch update to patch 13.13 has arrived just in time for the final weekend of the Freljord Cup, which is North America's first major Set 9 tournament. Here is everything you need to know for the final week of the patch.
All about the 13.13 TFT mid-patch update
Throughout patch 13.13b, players overwhelmingly picked the Ezreal legend over the other options. The influx of items and gold through his tailored augments stood a cut above other legend augments. Additionally, the meta developed into a battle for two team compositions — Kai'sa/Yasuo or Azir/Lux.
In order to combat this, the balance team nerfed the overtuned and overly popular Ezreal tailored augments, Kai'sa and Lux for patch 13.13c. They also fixed a few problematic bugs and exploits with Sett and Yordles.
Ezreal tailored augment nerfs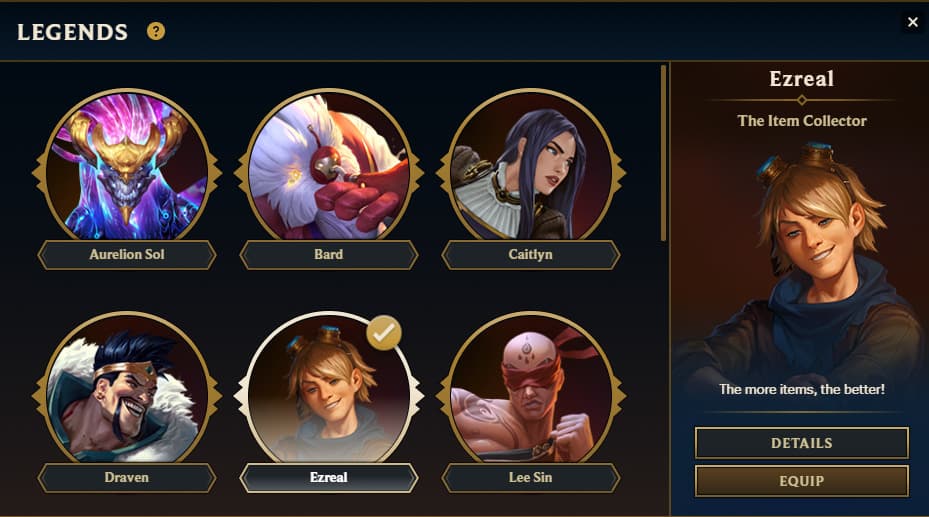 Ezreal legend (Image via Riot Games)
2-1
Gold given in the silver, gold, and prismatic versions of Buried Treasures has been removed
3-2
Tiny Grab Bag (silver augment): Gold reduced from 8 to 4
Big Grab Bag (gold augment): Gold reduced from 12 to 8
Giant Grab Bag (prismatic augment): Gold reduced from 15 to 10
Kai'sa nerf
Maximum mana increased from 40/110 to 40/140
Lux nerf
Starting mana reduced and maximum mana slightly reduced from 25/45 to 0/40
Spell damage reduced at 1-star and 2-star 750/1125/3333 to 700/1050/3333
Bug fixes
Nearly invincible Sett exploit fixed
4-star Yordles will now sell for the correct gold amount
You can check out the official patch notes here, which include the original patch and the first mid-patch update details. The experience changes in Set 9 coupled with this second mid-patch update should give way to a more diverse legend selection and team composition meta. What legends and compositions are you excited to try?