Derek "iDom" Ruffin has been dominating in the return to offline events. Esport.gg's Tyus "Kaze" Hotta-Takahashi had an opportunity to ask him some questions ahead of EVO 2022.
There's no doubt that Derek "iDom" Ruffin has been dominating in the return to the FGC's offline events. Having taken down both Combo Breaker 2022 and CEO 2022, he looks to make a clean sweep of major tournaments by winning it all at Evo 2022. We had an opportunity to talk to iDom ahead of Evo 2022 to talk about the return to offline events, his hopes for Evo, and the future of Street Fighter.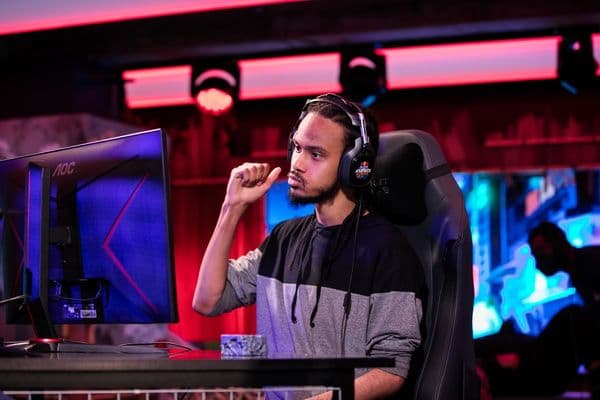 (Image via Red Bull)
The return to offline
Kaze: How does it feel to return to offline events after almost 2 years with only online events to work with?
iDom: "Returning to offline events has been great. There's an unmatched feeling when playing offline in comparison to online. I think online has a place in the FGC, but offline will always be superior. You can't match the intensity and excitement of an IRL tournament when it comes to atmosphere, the fighters and the fans."
Kaze: The transition back to offline seems like it's only been a buff for you. Taking both Combo Breaker and CEO is an amazing feat, how did you prepare for both of those tournaments?
iDom: "I felt like being able to hone my skills online has been helping me overall. It's helped me remain good and pretty level headed when playing in these events."
Heading into EVO
Kaze: With EVO just around the corner, I'm sure you want to cement your SFV legacy with an EVO title. Is there anything that you're doing to prep for EVO specifically?
iDom: "An EVO title would mean a lot and I also feel I'm playing really well at the right time. As I have before in previous events, keeping a level head has been key for me and that's what I plan to do at EVO."
Kaze: With your success there's going to be a target on your back. Are there any players in particular that you're worried about?
iDom: "I feel like every tournament I have a target on my back so Evo is going to be no different. I've been doing so well I can imagine everyone wants to take me down. But at the end of the day, I've been training day in and day out to take the tournament regardless of who is in front of me."
iDom's future in Street Fighter
Kaze: With 2022 being the final year of Street Fighter V, how do you feel about the balance of the game?
iDom: "The balance with Street Fighter 5 has been good for the most part. Luke is kind of strong but I do understand the point because they are trying to promote Street Fighter 6. But I do still think the keep away characters like Poison and Sim are really good too."
Kaze: With Street Fighter 6 coming next year, is there anything you want to see specifically? These can be anything from characters, mechanics, moves, etc.
iDom: "I think comeback mechanics are healthy for fighting games if done correctly. I think the V trigger and Ultra in Street Fighter 4 are good comeback mechanics and I hope to see one in 6."
Kaze: Why do you play "scrub characters" and who do you think you will play in Street Fighter 6 ?
iDom: "Almost every fighting game I've been known to play "scrubby characters" but I feel like I'm playing the most technical characters because they don't get to win like all the other ones. There are many different ways to approach a fight which I feel gives me the best chance to win. As far as mains for Street Fighter 6 goes, I haven't found my "scrubby character" just yet but I'm sure I'll find them sooner or later."
---
Keep up with us here at esports.gg for all things FGC especially heading into Evo season!