How to fix Street Fighter 6 error code Aw-20001
Here are three quick solutions to solve the error code Aw-20001
Street Fighter 6 is coming out soon and thousands of fans are eagerly waiting for its release. After the massive success of the closed beta, Capcom decided to host an Open Beta in May 2023. And with it came a few errors and bugs that hampered the experience for SF6 fans. Here's how to fix Street Fighter 6 Error Code AW-20001.
How to fix Street Fighter 6 error code Aw-20001?
This error code usually denotes a connection problem to the game servers. There might be a few reasons why you are seeing this error. And the solutions are not very difficult either. We have three different solutions on How to fix Street Fighter 6 error code Aw-20001.
Check your Internet Connection
Since it is a connection problem, the first thing you should do is check your internet connection. If your internet connection and speed are fine, it might have to do something with the cookies stored on your computer.
Restart Router
Try restarting your router to see if that can solve your problem. Since the Street Fighter 6 Error Code AW-20001 is a communication error, it means a router restart could potentially solve the issue.
Switch off Router
Wait ten seconds
Switch the router on again
Check if the Open Beta is still available
If you are trying to play the game outside of the Open Beta times, you will encounter this error code. If your internet connection works fine, unfortunately, it means you have to wait for the game to officially release. Street Fighter 6 releases on June 2.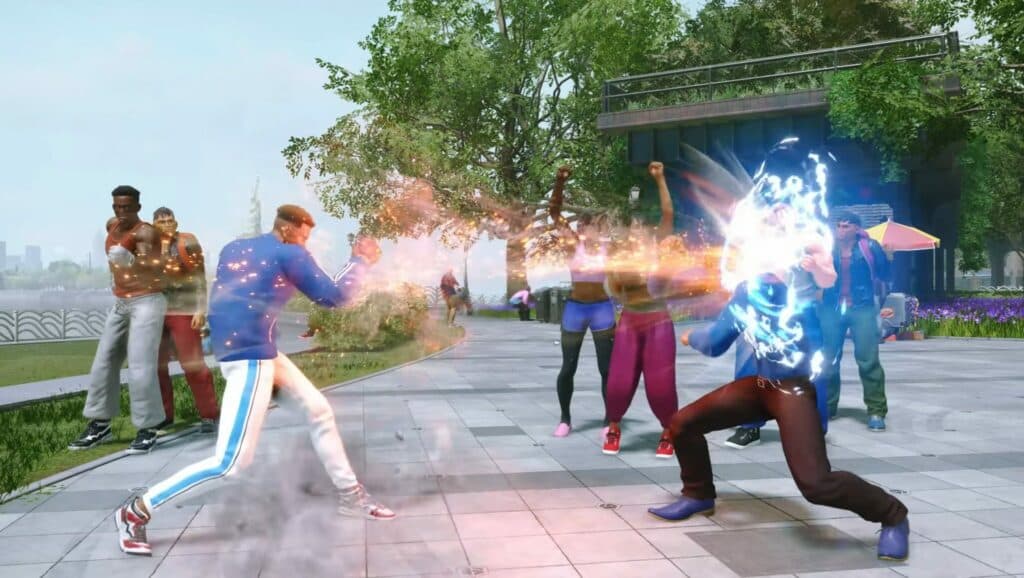 A still from Street Fighter 6 (Image Credit: Capcom)
Street Fighter 6 also has crossplay across Playstation, Xbox, and PC. Meanwhile, during the open beta, you can customize your character which will also transition to the full game upon release.