A.K.I. and F.A.N.G. sitting in a tree, P.O.I.S.O.N.I.N.G….
Street Fighter 6's latest DLC character is A.K.I., a deadly poison-wielding assassin with razor sharp claws and a snake-like moveset. She's clearly heavily inspired by Street Fighter V's own poison master, F.A.N.G., who was a mysterious and deadly weapon for Shadaloo.
But as A.K.I.'s lore and story in SF6 reveals, it's more than just a bit of inspiration. Not only is F.A.N.G., now revealed to have the full name Fang Fei, A.K.I.'s master, the psychotic poison queen has an extra large crush on him.
A.K.I. x F.A.N.G. in SF6
There's a lot of hints for this relationship. Firstly, to unlock A.K.I. as a master (shortened to Aki for the rest of this article to prevent insanity), you need to speak to Feng Fei as part of the mission. We've got a detailed guide to this mission written up, so take a look if you need some help.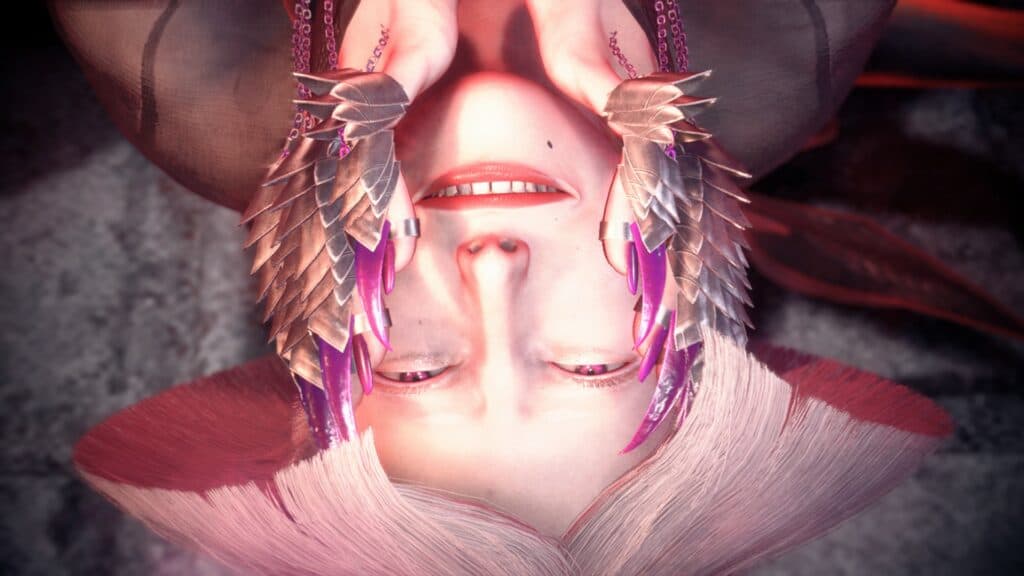 (Screenshot by esports.gg)
Next, Aki describes Fang as her master. Then by leveling up her bond, you'll discover that Aki has fallen in love with Fang, describing him as "smart, strong, dependable, handsome, and stylish." Aki also calls Fang perfect, going on to say he's: "Magnificent and wise like a dragon, and serene like a soaring phoenix watching over us from the heavens above. Sly like a snake, bold like a tiger, graceful like a crane, and most of all, potent, like the deadliest of poisons!"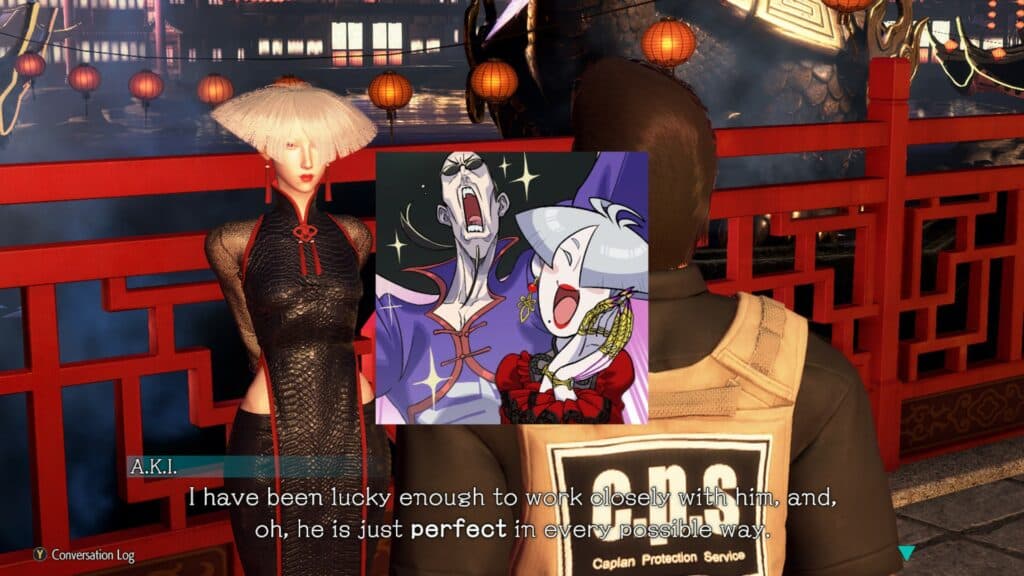 (Screenshot by esports.gg)
But beyond this, as Twitter user Benny, @AKGrandmasterB, points out "Aki's down-back taunt creates a bubble in the shape of F.A.N.G. that she's in love with. If you pop it, then it causes poison and she gets pissed."
Suffice to say, Aki is down bad for Fang. What's perhaps a little heart-breaking is that Fang Fei himself never mentions A.K.I. in his dialog. Although, as you level up your master bond with Aki, you might see the interactions with Fang become more prominent, as well as some good lore about the Shadaloo Remnants!
---