Snoop Dogg leaves FaZe Clan board amidst plummeting stock
Snoop Dogg has officially resigned from the FaZe Clan Board.
Popular rapper Snoop Dogg has resigned quietly from the FaZe Clan Board. The celebrity resigned last week on March 29. Little to no information was offered about Snoop's resignation other than the fact that he resigned immediately.
The rapper leaving FaZe behind offers quite a few questions about the company's future.
Snoop Dogg 'FaZes' out of his role in FaZe Clan
Snoop had originally announced his joining of FaZe Clan in 2022. It seemed the rapper always had quite a bit of trust in the company. Snoop was always seen sporting a gold FaZe chain around his neck.
Unfortunately, that has all been discarded due to FaZe's recent financial debacles.
Due to a large number of revenue problems, unfulfilled projections to investors and more throughout the last year, FaZe has seen a drop in its solidarity with many of its members and the public.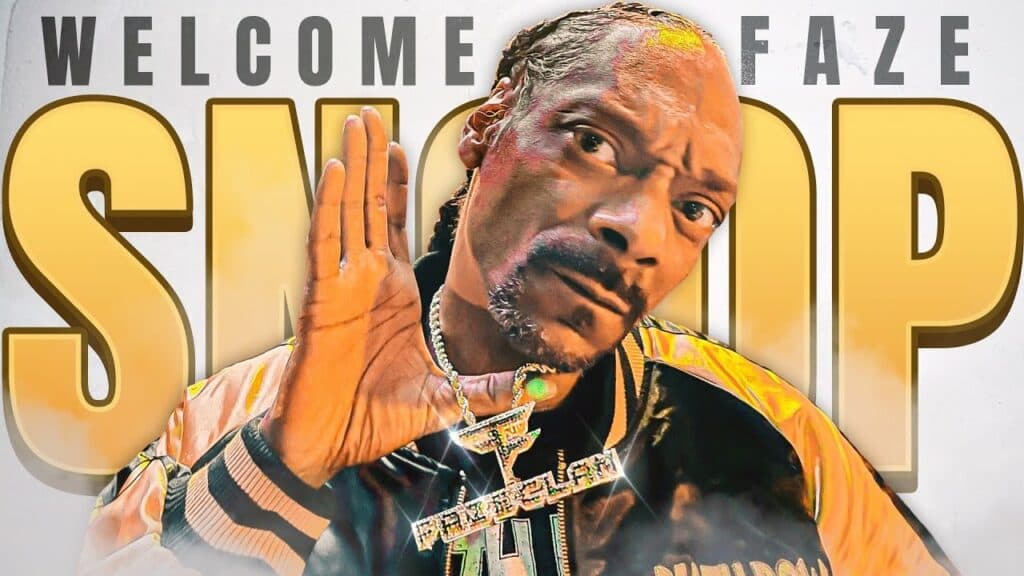 Faze Snoop (Image via FaZe Clan)
Snoop was originally given 320,000 shares of FaZe Stock, which was worth approximately $3.9 million. At the time, this seemed ideal, but with FaZe closing Tuesday at 50 cents a stock, it is only appropriate to assume that the 97.9% decline affected Snoop tremendously.
As of now, the only information offered by the regulatory filing from the Securities & Exchange Commission by FaZe Holdings was that Snoop's resignation from FaZe was not due to any company disagreement or subsidiary.
The future of FaZe
With countless other members announcing their leave from FaZe Clan, plummeting stock and more negatives affecting the company, fans can only wonder what the future holds.
FaZe, who holds the unclaimed title as one of the pioneers in gaming organizations, has certainly seen better days. One can only hope the company pulls its act together.
With some of the largest names, such as Nickmercs, still a part of the organization, fans of FaZe hold onto a light shedding at the end of the tunnel.
Only time will tell the future of FaZe Clan.
Stay tuned to esports.gg for more FaZe Clan and esports news.