Ludwig posted a YouTube video today talking about a cease and desist letter he had received from Nintendo.
The popular YouTuber Ludwig posted a video recently talking about a recent cease and desist letter he got from Nintendo. He was being sued for a specific Smash Bros tournament series he had hosted. While Ludwig's situation isn't the end of the world, Nintendo has also dropped a list of Smash Bros tournament guidelines that many are concerned about.
With so many minor and tedious rules that people have to abide too, a lot of competitors within the Smash Bros scene are worried that this could be the end of Smash Bros tournaments. Nintendo, notorious for shutting down various Smash Bros events in the past, is now pushing down even harder on those organizing tournaments.
So what does this mean for Smash Bros and other Nintendo games' tournaments in the future?
Ludwig gets sued by Nintendo; claims it will be much easier for tournament organizers to have the same happen to them
In a recent upload, Ludwig talked about his recent cease and desist letter from Nintendo. During the last month or so, the celebrity YouTuber hosted a massive tournament series featuring the classic Super Smash Bros Melee title.
In the beginning, Ludwig had been warned by Nintendo not to host using any modified maps, which at the time was a bummer for the streamer and his community. Yet, he knew he could still make it work.
Now, after being sued by Nintendo, Ludwig came to the realization that this may put more of a hindrance on tournament organizers and their events.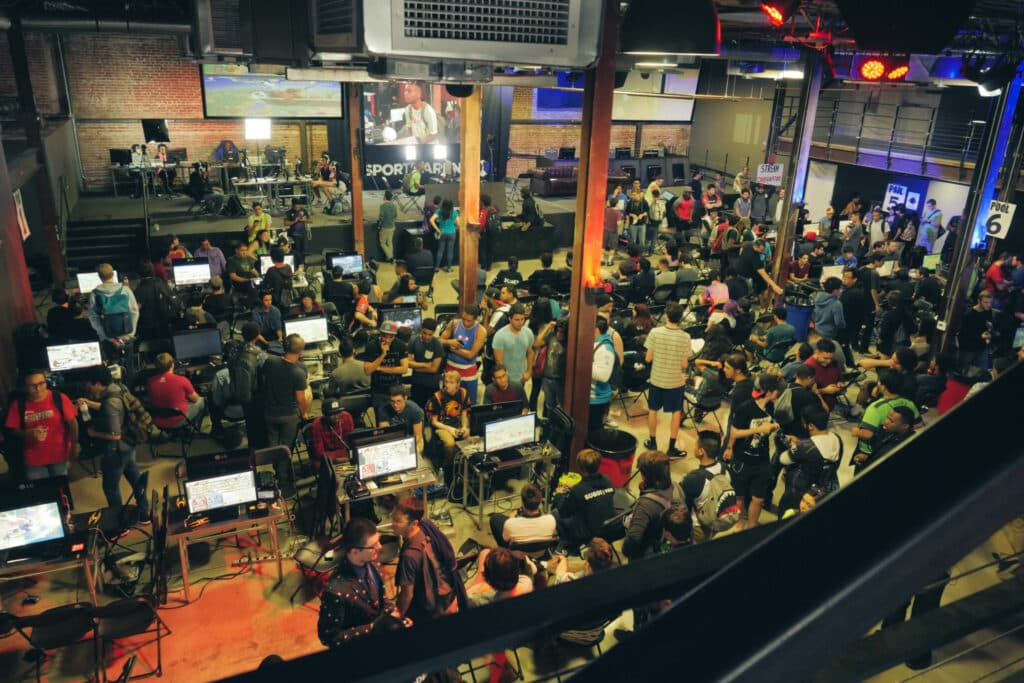 Image via Wikipedia.
With so many restrictions, such as how many players can be in an event per prize pool to what type of controllers players can use, many Smash Bros fans are worried about what's to come next
Still, though, Ludwig showcased the new application system for getting approved for future tournaments, and it is surprisingly fast.
In Ludwig's YouTube video, he displayed a Japanese tournament hoster who had submitted one of the brand new applications required to host a Smash Bros event. Surprisingly, the tournament was approved in less than a day.
While some of these restrictions may seem to be the end of Smash Bros tournaments, it also seems as if Nintendo is trying to still make it work, while also pressing their foot down.
So why was Ludwig sued?
In his video, Ludwig does not specifically give any reasons as to why he had received a cease and desist order but does mention that he thought things would be fine. His confidentiality is more than likely due to legal reasons, and the last thing the creator wants is to have Nintendo shut down his tournaments for good.
His video was more of a warning to help prevent future organizers from not following any of the mentioned guidelines, and having their livelihoods stripped from them. Hopefully, in the future, we see a more inclusive scene within the Smash Bros tournament community.