Kick achieves 100 million hours watched monthly for the first time since launch
Kick achieved 100 million hours watched in the month of August 2023.
Kick has hit its first big milestone of 100 million hours watched in the month of August 2023. With Kick's first anniversary nearly here, this monthly milestone shows potential for the new streaming site that's a rival to Twitch.
A brief history of the streaming platform
If Kick sounds familiar, then it might be because there was a conversation surrounding the company during its first few months after launch. As a Stake-backed company, Kick was created to be a competitor to Amazon's streaming platform, Twitch. Kick launched in October 2022.
Streamers such as Imane "Pokimane" Anys said she would not join the streaming site during one of her streams. Meanwhile, other streamers such as Kaitlyn "Amouranth" Siragusa moved to Kick. Despite the various opinions on Kick, it is undeniable that the site experienced growth since its launch.
"Topping the list of female content creators is a familiar name, Amouranth, who continues to be the foremost name among women streamers on the green platform," according to Streams Charts. "The American's popularity on Twitch was massive enough, but her move to Kick seems to have kicked it into a new gear, and fans continue to wait in anticipation for her every move and broadcast."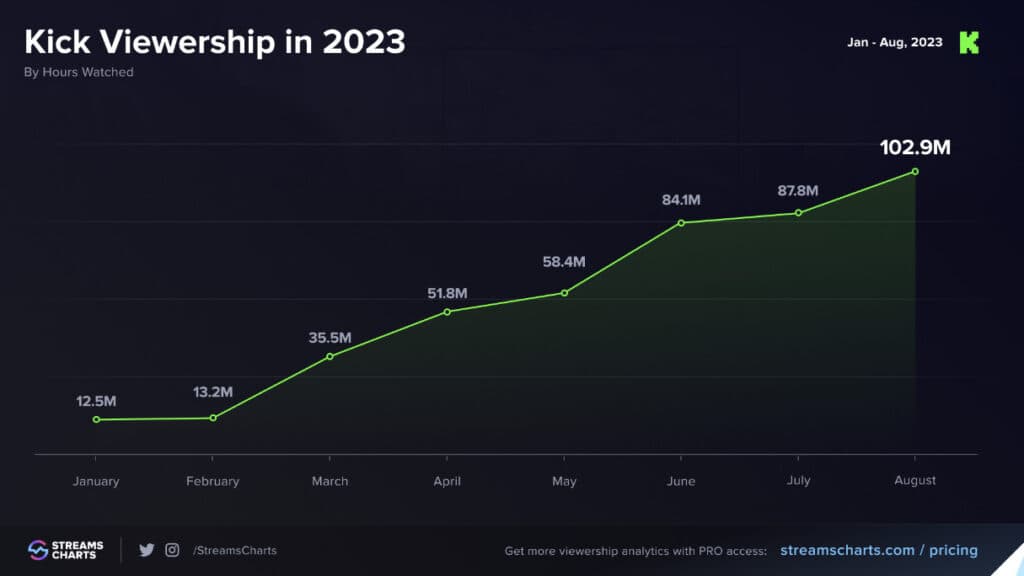 Kick's 2023 viewership increase (Image via Streams Charts)
Kick: 100 million hours watched in a month
While making waves is nothing new to Kick, hitting 100 million hours of content watched in a month during their first year is a huge milestone. Many Twitch content creators moved to Kick and brought their viewership with them.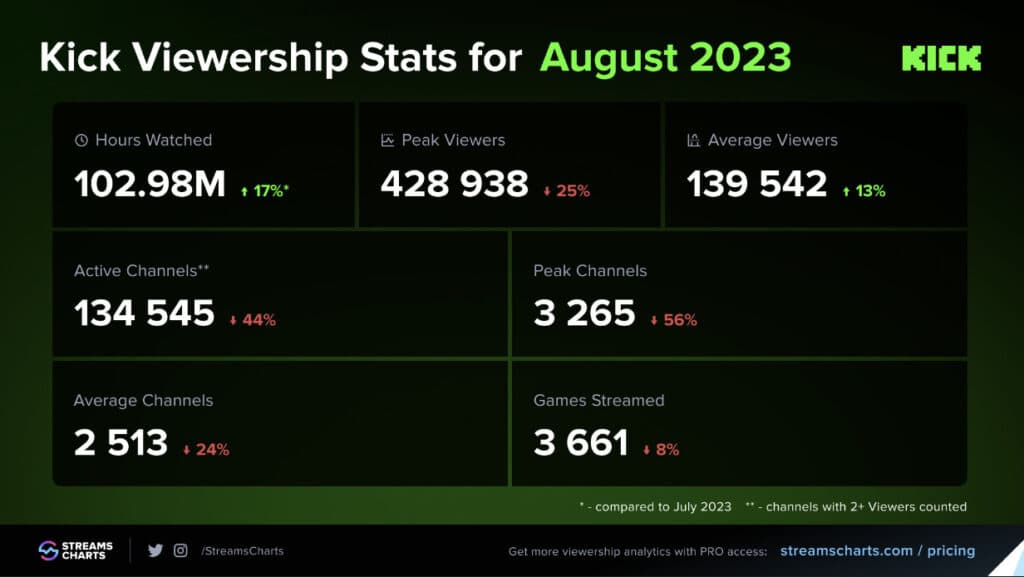 Kick achieves 100 million hours watched in August 2023 (Image via Streams Charts)
In terms of the most-watched content on the platform, those include the Just Chatting, Slots and Casino, Grand Theft Auto V (GTA), Watch Party, Call of Duty: Warzone 2.0, and Fortnite categories. Some of the other top categories include Overwatch 2 and Counter Strike: Global Offensive (CS:GO).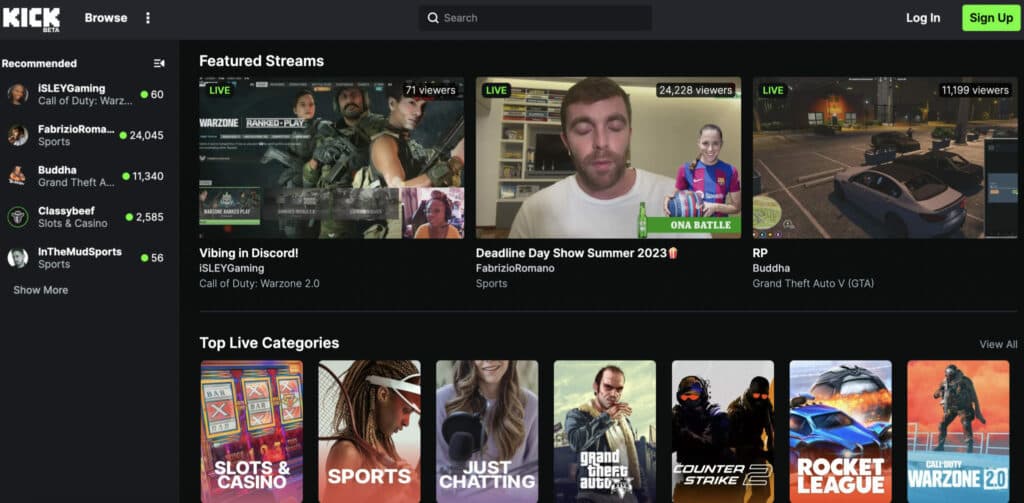 Kick's main page (Image via Kick)
Having hit such a big milestone in less than a year, this upward trajectory may continue for Kick.