A popular FFXIV streamer who lives in Ukraine is weighing her options as conflict appears on the horizon
Video games and watching streams are a great escape from reality, but sometimes the real world hits close to home. That's the case for Final Fantasy XIV streamer Zepla, who revealed recently that she may have to leave Ukraine as the threat of war rises in the country.
In a stream earlier in January, Zepla talked about the issues she faces as the country edges closer to war. The Final Fantasy XIV streamer, who originally hails from Louisiana, US, moved to Kyiv, Ukraine, in 2014. She arrived just following the Maidan Revolution, in which President Viktor Yanukovych was ousted from office.
Streaming Amid Ukraine's Crisis
In the stream, Zepla outlined the current issues in the region. Zepla detailed the build-up of Russian forces across the border and the ongoing conflict in the Donbas region of Ukraine. "There may come a day soon where I may need to reach out to the community for help," Zepla explained. "Right now, I'm trying to take all of the necessary precautions, be ready to leave at a moment's notice."
One of Zepla's most significant issues is related to her pets, Her cat Tallulah and dog Nora. Unfortunately, pet passports are difficult to obtain at the best of times, and many governments consider Ukraine a high-risk for rabies.
But in an interview with VICE Waypoint, the streamer pointed out this won't stop her streaming. "I plan to continue streaming as much as possible. I'll be stopping at Airbnbs and hotels, and I will stream the whole way."
FFXIV Royalty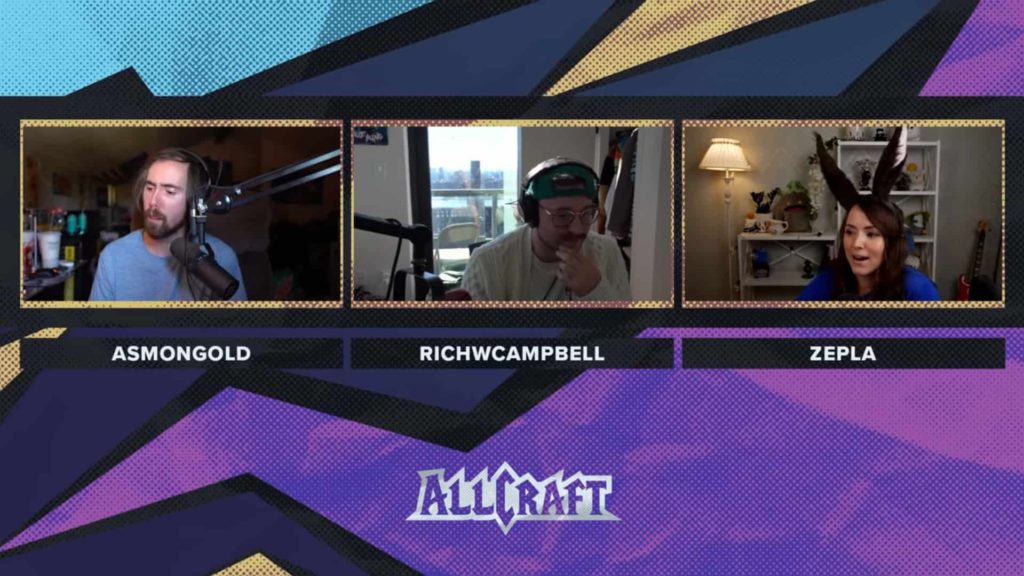 Whatever happens, Zepla will definitely have the support of the Final Fantasy XIV community. Arguably, her 2019 video The BIG Reason I Quit WOW for FFXIV helped spark the current influx of popularity the game now enjoys. After WoW streamer Asmongold reacted to that video in 2021, Zepla appeared on the Allcraft podcast with Asmon and former WoW commentator Rich Campbell. 
Subsequently, both streamers made moves to FFXIV, with Asmongold's Final Fantasy streams becoming some of his most-watched ever. Rich Campbell also exploded in popularity as a streamer following his move to Final Fantasy XIV.
But in a darkly ironic twist, Zepla talks about how her previous living situation in Louisiana might have been more dangerous than her current one in Ukraine. And it's clear the streamer is weighing all her options for the future.
"It was so dangerous where I lived in Baton Rouge, Louisiana. I would hear gunshots outside my window all the time. I knew several people who had been shot. One of my friends was shot and killed while he was standing outside his apartment. I remember one time I was at work, and a guy called in sick to work because he said he had been shot."
Trouble in Ukraine is Trouble for Gaming
But if you follow esports and gaming in general, you'll know But Zepla isn't the only prominent figure affected by the situation in Ukraine. Ukrainian organization Natus Vincere (Na'Vi) is based in Kyiv, and many of CS: GO's top players, including Oleksandr "s1mple" Kostyliev come from Ukraine.
In Dota, The International 2011 winner Danil "Dendi" Ishutin lives and works in Ukraine. His organization B8 is also based in Kyiv. A significant upheaval in the region could greatly affect esports as a whole.