Elon Musk livestreamed Diablo 4 and acknowledged some feedback.
Elon Musk tested out a livestreaming feature on the X, formerly known as Twitter, platform. On Oct. 2, he livestreamed Diablo 4 to his viewers.
Elon Musk livestreams Diablo 4
In a post, he stated he tried out the platform's streamer system for video games. After noting the success of it, he announced a livestream for Diablo 4.
"Will try to complete a Tier 100 Nightmare dungeon tonight live on this platform," Musk wrote.
The Diablo 4 livestream included a face cam and went on for about 40 minutes. Musk created a Werewolf Druid character named IWillNvrDie. He battled enemies using Earth skills coupled with Druid skills like Claw and Earthen Bulwark.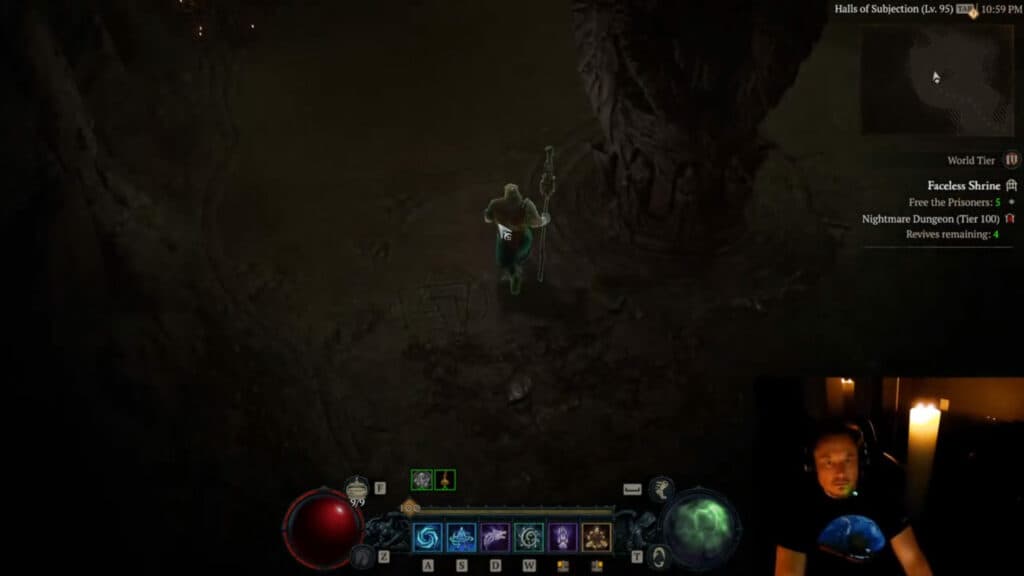 Elon Musk's Diablo 4 livestream (Image via Elon Musk)
He also acknowledged some posts about the livestream's quality. For example, when a viewer asked about the sound of his voice, Musk noted that "the broadcast upped sound frequency by 4 kH."
Another viewer pointed out that the livestream flickered and had a high pitch. Musk noted that it's something to be fixed.
Throughout the livestream, Musk checked his phone for comments as well.
At the end of the event, Musk thanked his viewers for tuning in for the test. "So we've got a lot of things to improve and we're gonna work on that and make it great," he said. "So thanks for tuning in."
Elon Musk, Overwatch 2, and VALORANT
In terms of his interest in other video games, Musk recently posted about Amber Heard's Mercy cosplay. Mercy is a character and support hero in Overwatch 2. Additionally, back when the first iteration of the game launched, Musk shared his thoughts about it.
"Highly recommend @PlayOverwatch by the good people of @Blizzard_Ent if you like ultrafast team FPS action," he wrote on social media.
Musk also attended the VALORANT Champions 2023 event. During the tournament, the jumbotron briefly featured him. Here's the Twitch clip for it.