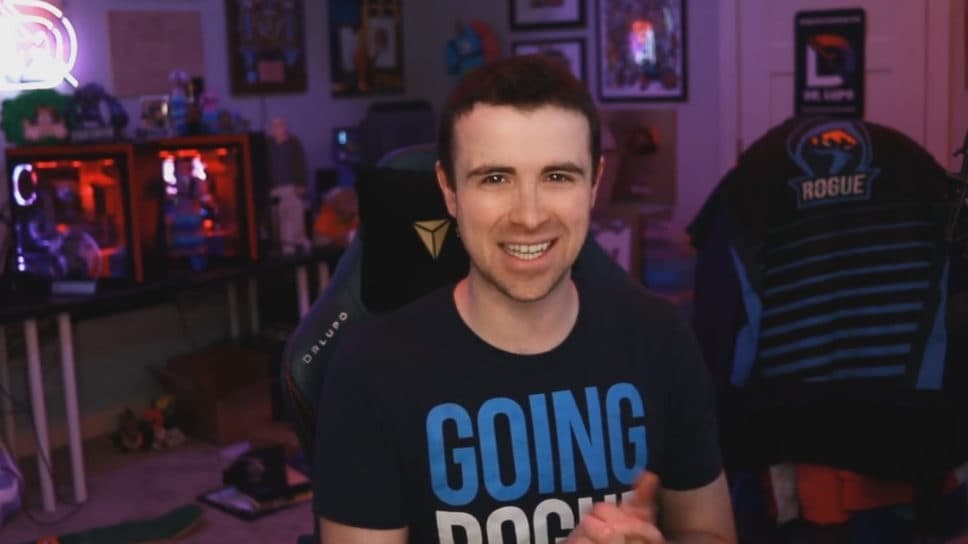 DrLupo: All You Need to Know
Benjamin Lupo, known by the
esports
community as DrLupo is an American Twitch streamer. Like most rise to fame stories, Lupo comes from humble beginnings. Lupo worked as a systems engineer for an insurance firm in Omaha, Nebraska before becoming a star.
Lupo was a Diablo 3 player, most know that Diablo is a grind and in order to find success in the game, it is important to grow in level to unlock better gear. While trying to manage a working schedule and farming gear in Diablo, Lupo decided to stream his grind on Twitch.
Lupo passively started a streaming career, although his goal was to monitor his character and item drops. After his time playing Diablo passed, Lupo would grow an intimidating reputation as a fierce competitor in Destiny's PvP mode. He would build a reputation as a part-time streamer, playing games like Destiny, H1Z1, and PUBG. In 2016 Lupo partnered with Twitch and spent time playing a lot of PUBG.
However, in 2017 Lupo would reach new heights in his streaming career with the release of Fortnite. He became one of the staple members in a streaming group consisting of popular streamers TimTheTatman, couRAGE, and Ninja. His involvement in a group of such well-renowned streamers helped propel his notoriety as a streamer.
What Made DrLupo Famous
It is safe to say the release of Fortnite in 2017 changed the lives for a lot of
streamers
, the game's massive popularity created new opportunities. Lupo became a notable name during his days playing Fortnite with Ninja, CouRage, and TimTheTatman.
How Did DrLupo Meet Ninja?
Ninja and Lupo met before Fortnite was popular, when PlayerUnknown's Battlegrounds (PUBG) was at its peak. The two would have the opportunity to face off against each other with Lupo coming out on top.
Ninja would be impressed by their exchange, and he would reach out to Lupo, leading to countless games together. After their encounter, the two would go on to compete and create Fortnite content together on Twitch. It was clear that the two grew to become friends with the occasional roast sessions that viewers found comical yet entertaining during their streams. However, their support for each other is genuine.
When Ninja decided to make his infamous decision to switch to Mixer, Lupo was vocal in making sure people knew he was still supportive of his friend. Fans were critical of Ninja, there were those who looked at his decision to switch platforms as "selling out".
Lupo was adamant that people need to lose this thought about Ninja's departure from Twitch because he was doing what he believed was best for himself and his family.
The respect these two have for each other is abundant, in 2018 Lupo's father passed away and Ninja was vocal in expressing his love for his friend saying "I'm there if you need me".
The two would maintain their close relationship with each other although they were performing on different streaming platforms. However, in 2020 Ninja made his return to Twitch and the two would reunite to make content together. In December of 2020 the two would reunite on Fortnite once more, giving those who have followed them since 2017 and beyond a chance to experience some nostalgia.
What Makes DrLupo Different
Lupo has amassed more than four million followers and 15,000 subscribers on Twitch. Fans flock to Lupo because of his relatability to the average person. Lupo was a normal working man, who enjoyed gaming, and with a vote of confidence from his wife he has turned himself into one of the biggest personalities in video game streaming. Most people today are interested in streaming, but do not always have the opportunity to invest all their time into it. He is a testament to believing in yourself and taking a leap of faith towards what you love.
DrLupo is often on
Twitch playing battle royale games
, but his fans also enjoy his love of RPG games occasionally. Lupo is also one of the most charitable names in the streaming industry. He has held various charity streams along with fundraisers for organizations. The former systems engineer turned streaming superstar now has an estimated net worth of $3 million and growing.
Through all the fame, fans gravitate to Lupo because of the way he interacts with his family through his streams. There have been times where Lupo has had his son appear in his stream and his chat usually enjoys seeing the more human side of him. Ultimately, Lupo has built a name for himself and we have to thank him for taking that leap of faith.
Cody
Administrator, Editor, Author, Contributor, Subscriber, SEO Manager, SEO Editor