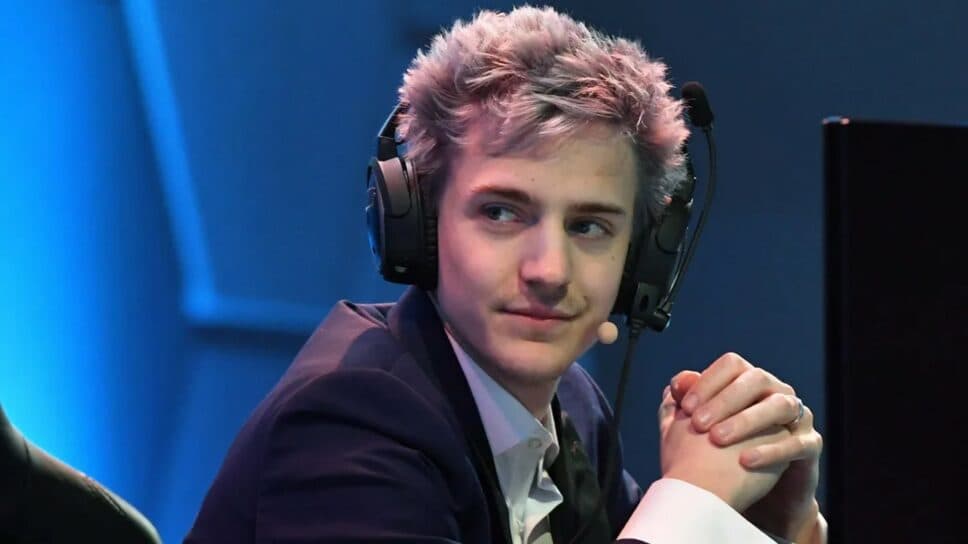 Content creator Ninja reveals weekly "AFK w/ Ninja" podcast
Here is what you can expect in Ninja's new podcast.
Popular streamer and content creator Tyler "Ninja" Blevins has started a podcast, "AFK w/ Ninja." With a lifetime of experience in and outside gaming, Blevins plans to release two weekly episodes covering gaming and various other topics.
The first episode debuts September 12, and episodes will drop on Tuesdays and Thursdays, featuring celebrity guests and more.
What is AFK w/ Ninja? Podcast description detailed
The next step in what the streamer describes as part of his "retirement" is a podcast. The AFK w/ Ninja channel is currently posted on the Apple Podcast and Spotify platforms, which details what listeners can expect from the gaming superstar's new show.
"Welcome to the electrifying world of AFK w/ Ninja hosted by professional streamer and gamer Tyler 'Ninja' Blevins. Join Ninja twice a week as he dives into the internet and the ever changing realms of music, sports, comedy, gaming, and entertainment to uncover the latest projects and excitement brewing within these industries. In the interview portion of the show, Ninja will engage in insightful interviews with prominent leaders, artists, and creators, delving into their upcoming endeavors, exploring the depths of their creativity and showcasing the remarkable talents and achievements of his esteemed guests.
In the variety portion of the show, Ninja himself takes center stage. Through behind the scenes stories, hilarious recurring segments and community engagement, Ninja will share his own journey, experiences, and perspectives on trending news of the week, adding an intimate touch to the show. AFK w/ Ninja drops Tuesdays and Thursdays on Apple Podcasts and everywhere you get your podcast fix."
Ninja's Podcast Description
This project is quite the undertaking by Blevins, who streams almost daily on several platforms. Regardless, his connections within the esports and pop culture world should provide interesting insight for listeners. Furthermore, Blevins' lengthy career as a professional esports player and content creator should create unique topics and discussions.
We expect to see friends and fellow streamers such as Tim "TimTheTatman" Betar and Dennis "Cloakzy" Lepore as guests on AFK w/ Ninja.
When can I listen to Ninja's new podcast?
AFK w/ Ninja debuts September 12 with the inaugural episode. You can then catch new weekly episodes on Tuesdays and Wednesdays on the Apple Podcast and Spotify platforms.