Version1 secures a top 3 placing at the Spring Major after an intense 7-game showdown against Karmine Corp.
North American team, Version1 has successfully secured a top 3 placing at the RLCS Spring Major. In an insanely wild set of 7 games against Karmine Corp, Version1 proved that currently, they're one of the world's best. They become the first team to advance as the top 3 finalists of RLCS Spring Major, followed by Falcon Esports directly after.
Who is Version1?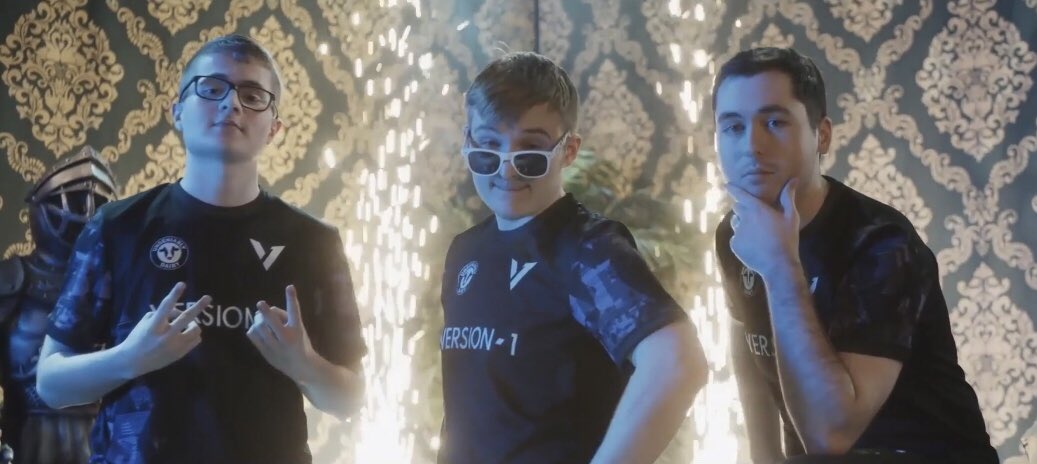 Version1 is a North American team fully fielding an American roster. Its lineup comprises Kyle "Torment" Storer (22), Robert "Comm" Kyser (18), and Landon "BeastMode" Konerman (16). Completing the team is their coach, Jayson "Fireburner"Nunez (24). Version1 is quite prominent in the NA scene with a 5th-6th placing at the RLCS Winter Major and 3rd at the last NA Regional. The team currently ranks 5th in the North American RLCS Ranking with 2731 points.
An Overview of the Match
Version1 was already taking an offensive stance against Karmine Corp in Game One. They took a double-tap in mid-game and that got them to win the first match. In Game 2, Version1 took the lead with a goal score but was caught up by Karmine Corp later on. The game went to overtime, with Karmine Corp scoring the winning goal. Version 1 started early with a two-goal lead in Game 3. With one minute left on the clock, Karmine Corp scored a goal but it is still not enough.
Karmine Corp had enough, they wanted a Game 7. They breezed, as much as you can breeze through Version1. They take Game 4 with 2:0 and Game 5 with 3:0. Fans then got to witness the first full 7 games in this RLCS Spring Major. The score was tight and everyone was expecting it to go to overtime but Version1 said – let's settle this now. They don't want to wait for an overtime goal, they want it now. They scored a zero-second goal, winning the match and securing them a top 3 placing in the Spring Major.
Overview of Version1's Spring major Journey
So far, Version1 has put on an incredible show in the Spring Major. Against English team, Endpoint Cex, Version1 showed pure domination and shut the game down 3:0. They continued their Upper Bracket journey against Moist Esports which ended in an impressive 3:1 result. Finally, they ended the first day of Main Stage with a banger; scoring that 0-second insane goal to drop Karmine Corp to the Lower Bracket.
They will meet up against Team Falcons on July 3rd, where fans will finally get to see the first Grand Finalist of the RLCS Spring Major.
We will keep you updated with more Rocket League Championship Series Spring Major content, so stay tuned to Esports.gg.