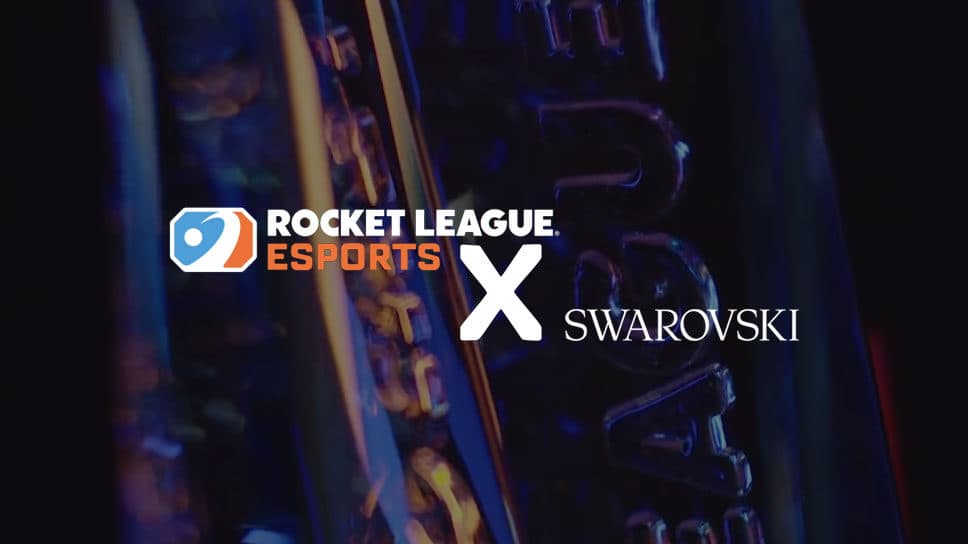 Swarovski will design the new RLCS trophies for Rocket League
Rocket League will be working with Swarovski in creating new trophies and medals for the RLCS 2022/23 season.
Rocket League has announced its partnership with jewelry company Swarovski to create new trophies and medals for this Rocket League Championship Series (RLCS) season. The first trophy of the season has just been revealed for the winner of the RLCS Fall Major.
In the
announcement
, Rocket League explained the partnership further. Previously, the majors of RLCS have only seen medals for their winners. This is the first time winners of RLCS Majors will get to lift a trophy on the championship day.
New RLCS trophies and medals out of Swarovski crystals
The winner of each RLCS Major this season will get a beautifully crafted RLCS trophy made out of Swarovski aquamarine crystals. The trophies will have the winners' names engraved to their base and the winners will get to proudly bring them home to show off to the world. The RLCS Fall Major trophy has made its debut today and it looks breathtaking.
Along with the trophy, each of the players of the winning team will also receive matching medals. The medals are made from Swarovski crystals cut from the same crystal as the RLCS trophy. In addition, the Major MVP category winners which are the Overall MVP, Offensive MVP, and Defensive MVP, will each receive Swarovski medals for their performances. The RLCS Fall Major medals have also been revealed, the aquamarine crystal cut into a hexagon adorned with a blue lanyard.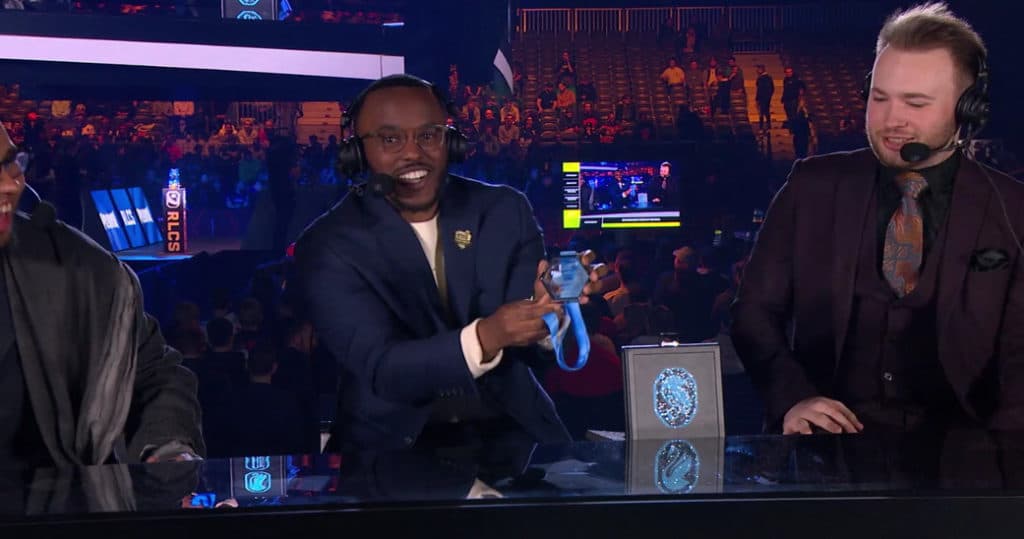 The panelist of the Rocket League Championship Series Fall Major unveiled the RLCS Fall Major Swarovski medals.
Tyler "Tbates" Bates and Cameron "CJCJ" Johns were among the panelist of the RLCS Fall Major fawning over the new medals. "It's an improvement. Can tell a lot of medals have sat here on this desk, they're just kinda gold", Tbates humorously said. The panels had a laugh about how gold medals are not the most priced anymore. CJCJ made a joke on how the four-time RLCS World Champion, Turbopolsa will now be devastated with his gold medals.
Tbates quickly challenged, "How 'bout you go and win another one, Turbo?"
Swarovski giving gamers luxury
This is not the first time Swarovski is mingling with the esports industry. We have seen the jewelry brand partnering up with gaming chair maker, Vertagear to create the elegant-looking Vertagear
PL4500 Gaming Chair
. Just recently, Fornite partnered up with Swarovski in creating a beautifully designed trophy for Fortnite Champion Series (FNCS) Invitational 2022.
It is still not certain whether the design will be the same for each major and whether we are going to see a new trophy for the RLCS World Championship. The new trophies and medals are certainly bringing more excitement and glitter to the competitive scene.