The trailer for Rocket League Season 8 has been released and it's giving us a peek into the underground scene in the Rocket League world. UPDATE: Season 8 is now live!
Rocket League Season 8 is hitting the streets starting today (September 7th)! In a completely different look than the luxurious Season 7, Season 8 comes knocking with a lot more styles. The new season will bring together the seasonal Rocket Pass, new arenas, new items, and a recurring event!
According to the announcement, this season will give us a glimpse of the underground scene of the Rocket League world. Rocket League Season 8 will last from September 7 to December 7.
UPDATED: Season 8 is now live and you can read up on the patch updates over here.
What we know about the Season 8 Rocket Pass so far
Season 8's Rocket Pass brings in Honda Civic Type R, the first in-real-life (IRL) car to come included in Rocket Pass Premium. The sleek car will be accompanied by everyone's favorite Octane Hitbox. Reaching Tier 35, you will have the chance to upgrade to Honda Civic Type R-LE with tuned-up features.
We will also get a chance to earn free rewards such as the Windowed Paint Finish, the Chocolate Chip Antenna, and the Krush Decal.
Brand new arenas in Rocket League Season 8
Players will get to experience the gorgeous, brand-new turf arena, the Sovereign Heights Arena which is located in the middle of the bustling city. We were also teased with a new hoop arena in Season 8's trailer.
We will see Forbidden Temple (Day) as a new addition to the Competitive Playlist rotation. We will also say goodbye to Starbase ARC (Aftermath) as it has been removed from all Online Playlists. Players can also look high towards the sky in the Champions Field as they have raised another banner to commemorate the winner of the RLCS 2021-2022 World Championship, Team BDS.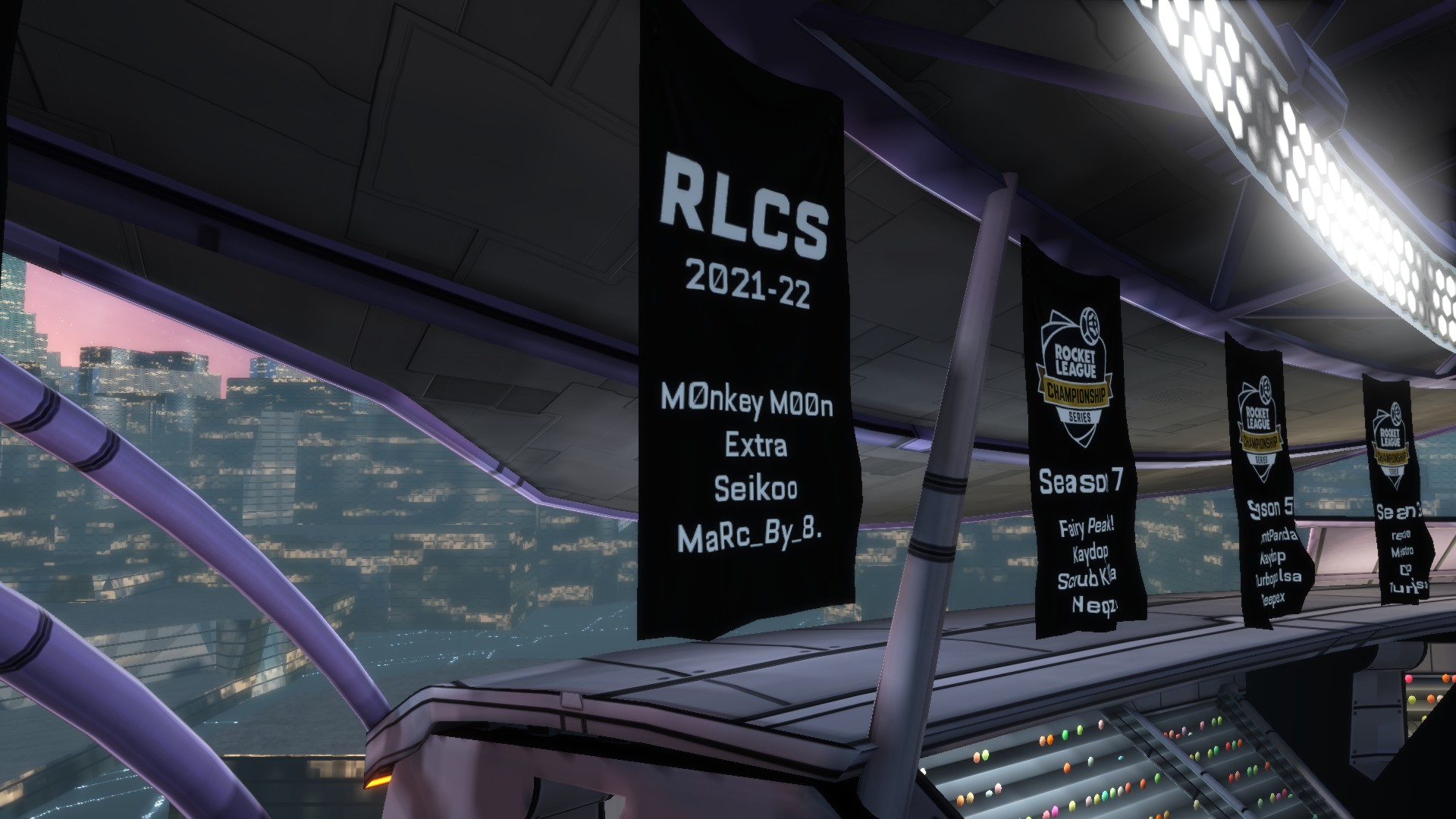 Streetwear on the field
As per the street theme, we will get to see everyone in their most fashionable streetwear on the field, sprinting with their Wrapstar Decal and Franko Fone Wheels. We will get graffiti-themed Items like the Sprattle Boost and more goal explosions like Savage Spray Goal Explosion and Amplitude Goal Explosion.
Reaching Tier 70, along with the painted versions of the Honda Civic, you can feel more of the street vibes with the EdgeLight package. The glowing RGB lighting decorating the trim of your car will be the best feature yet and will definitely uplift your wardrobe.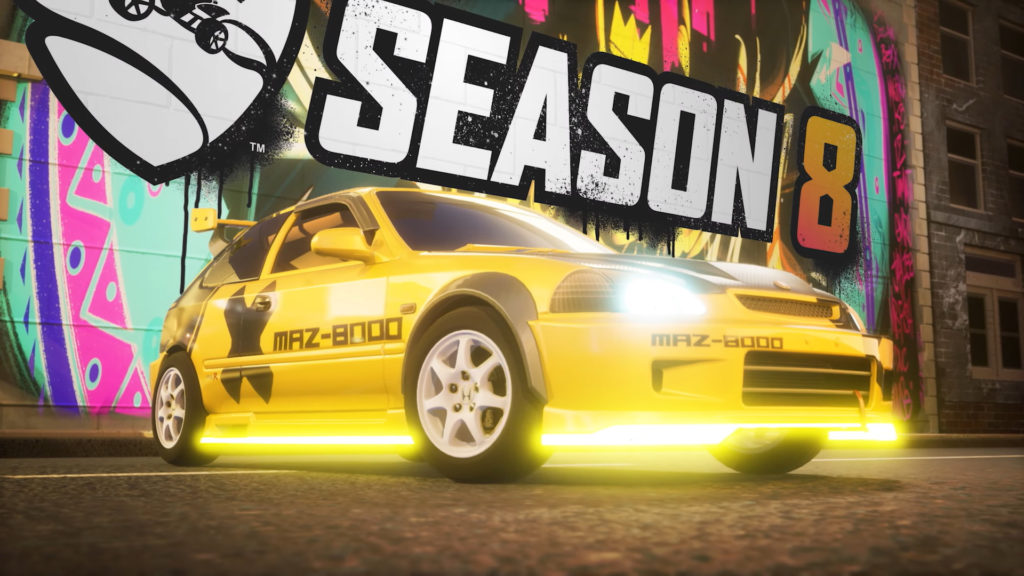 Annual Haunted Hallows event
Since this season will go through October, we will get to celebrate Halloween together with the annual Haunted Hallows event. The details are not out yet but we are pretty sure it'll be super spooky as with the previous Halloween events.
Wrap up your Season 7 to claim your rewards!
Rocket League has yet to announce the rewards for Season 7. Rewards are given based on your ranks. There is still time for your to level up to gain more rewards! Remember, all progress will reset following a new season. Season 7 will end right when Season 8 starts on September 7.
UPDATED:
Season 7's rewards have been announced and all eligible players will receive non-tradable Boosts! Here are the rewards based on the ranks.
Bronze I or higher – Bronze Boost
Silver I or higher – Silver Boost + lower Boost
Gold I or higher – Gold Boost + lower Boosts
Platinum I or higher – Platinum Boost + lower Boosts
Diamond I or higher – Diamond Boost + lower Boosts
Champion I or higher – Champion Boost + lower Boosts
Grand Champion I – Grand Champion Boost + lower Boosts
Supersonic Legend – Supersonic Legend Boost + lower Boosts
Titles are also given to players at the Grand Champion and Supersonic Legend Rank.
Grand Champion Titles

Competitive Grand Champion: "S7 GRAND CHAMPION"
Rumble Grand Champion: "S7 RNG CHAMP"
Hoops Grand Champion: "S7 DUNK MASTER"
Snow Day Grand Champion: "S7 BLIZZARD WIZARD"
Dropshot Grand Champion: "S7 FLOOR DESTROYER"

Supersonic Legend Titles

Competitive Supersonic Legend: "S7 SUPERSONIC LEGEND"
Rumble Supersonic Legend: "S7 RNGENIUS"
Hoops Supersonic Legend: "S7 LEGENDARY BALLER"
Snow Day Supersonic Legend: "S7 ICE TITAN"
Dropshot Supersonic Legend: "S7 TILE ANNIHILATOR"
Stay tuned to Esports.gg for more Rocket League news and updates.