Parabellum Esports knocks G2 out of the competition with a 2-0 score. They will face Team Liquid next.
The biggest surprise of Group B at the Six Invitational 2021 continues to cause upsets in Paris. Canadian esports organization, Parabellum esports has eliminated G2 esports from the Six Invitational 2021. 
One of the most popular Rainbow Six Siege teams, G2 esports had a rough start to the multi-million dollar tournament. Finishing the group stage with a 3-6 score, placed 8th in Group A, G2 did not look formidable nor a contender for the title. The team only managed to qualify to the lower bracket where a single loss would send them packing. 
On the other side is Parabellum esports, a team that many considered to be massive underdogs. And Parabellum's Day 1 confirmed these predictions as the Canadian roster lost both of its opening matches. But day 2 was a completely different performance as Parabellum took down Spacestation Gaming, NiP and Giants gaming, all in a day's work.
Parabellum sends G2 esports packing
Parabellum came out all guns blazing on Villa cruising to a 7-4 victory. Considering Villa was G2's pick, Parabellum's dominance did not bode well for G2's chances in the series.
The second map was slightly more competitive, but Parabellum still pulled ahead with a 7-5 victory. Xavier "Eskaa" Avoine was the best player on the server with 25 kills, but it was the consistency of the roster that allowed Parabellum to pull ahead.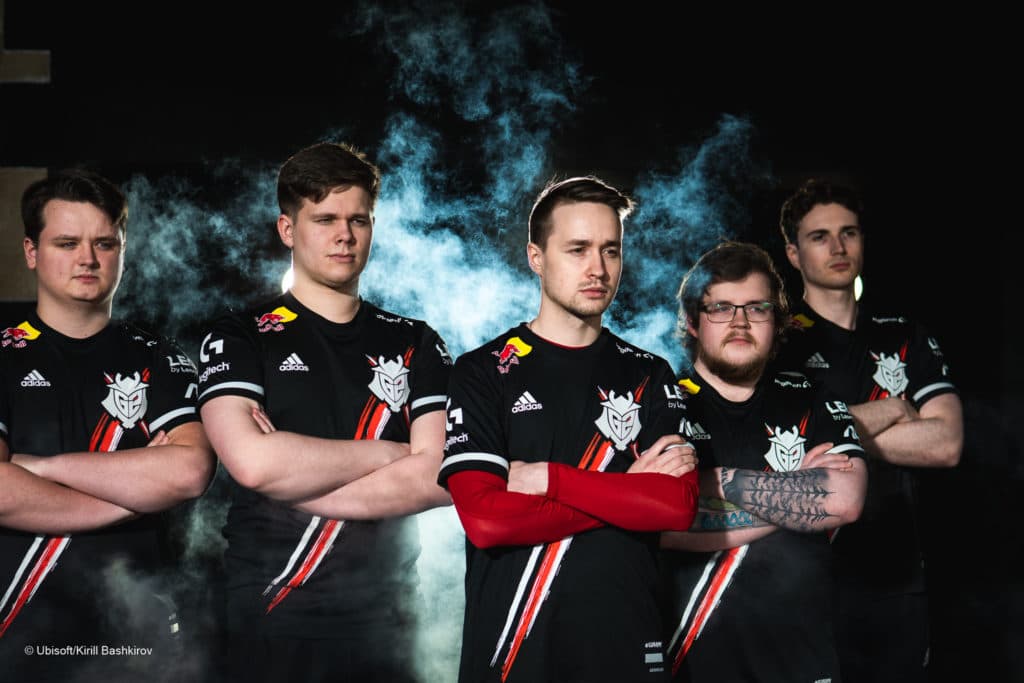 G2 finishes the Six Invitational in the 13-16th place with $55,000. Image Credit: Kirill Bashkirov/ R6 esports.
Keagen "P3NGU1N" Smith and Zachary "SpiriTz" Dionne contributed with 20 kills apiece. TG2's Ben "CTZN" McMillan matched the Parabellum aggression, but he did not receive support from his teammates.
This is the first time in Rainbow Six Siege history that G2 esports has lost to a North American team. G2 will go back to the drawing board after a dismal performance at the Six Invitational and prepare for the next season.
Despite the loss, G2's social media strategy was on point poking fun at the team's performance at the Invitational. G2 exits the Six Invitational with a $55,000 prize pool in the 13-16th place.
Parabellum esports will now face Team Liquid in the lower bracket. Team Liquid fell to the lower bracket after a 0-2 loss to MIBR in the upper bracket. The Six Invitational 2021 has a $3 million prize pool and features the best teams from across the world.