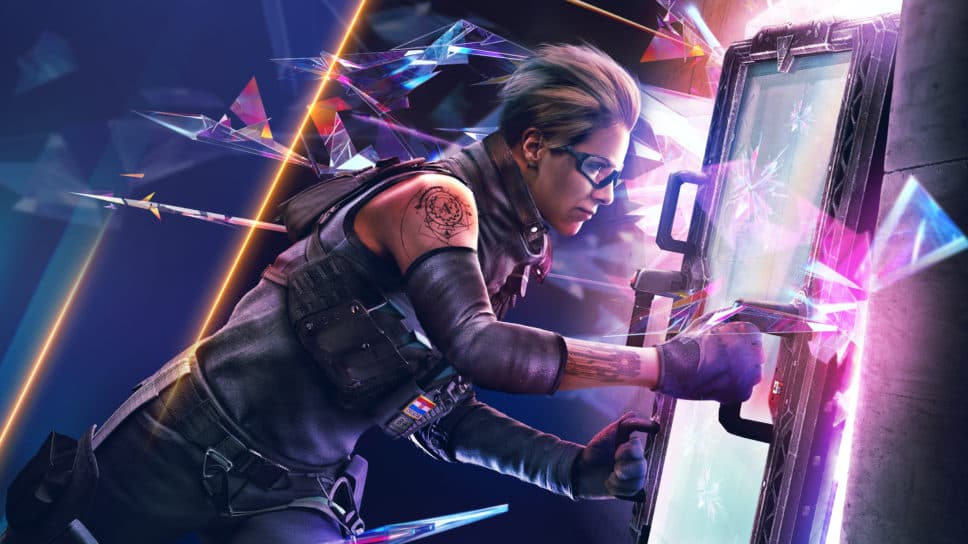 Crystal Guard Is Next For Rainbow Six Siege, Debuts In Test Server August 17
Crystal Guard brings a new operator and multiple improvements to both maps and other operators to Rainbow Six Siege soon.
A new season of Rainbow Six Siege content is here, with Year 6 Season 3's Crystal Guard formally announced by Ubisoft today.
Osa Is The Crystal Guard
Headlining the season is a brand new operator: Osa, an attacker and the first ever transgender operator to appear in the game. Osa's special ability is the Talon-8 Shield, a bulletproof shield that she can lay down in doorways or open windows to provide extra protection. The shield will automatically transform based on where it's placed, opening a hole in the middle or stretching to waist height. Osa's loadout is as follows:
Primary Weapon - 556XI Assault Rifle or PSW9 Submachine Gun.
Secondary Weapon - PMM Pistol.
Gadgets - Talon-8 Shield, Stun Grenade, Claymore.
A Trio Of Reworked Maps
Three maps reworks are also coming as part of the Crystal Guard season: Bank, Coastline and Club.
Bank has seen the biggest changes of the three. The semicircle windows in the lobby are now barricaded so attackers can no longer see through them. Guardrails in key areas can now be shot through, where previously they would block bullets. The basement and vault areas even see some bars removed, turning narrow doorways into wide entrances.
Club sees some smaller changes, the most significant being the map being completely traversable from the outside. Inside a new doorway behind the bar near the stage will allow players to pass through where they couldn't before. Also, a hard-to-defend bomb has been moved from the storage area to the stage, making things easier for defenders.
Finally Coastline's changes center around new barricade opportunities for defenders. The VIP area replaces a window with a reinforceable wall, while all second floor windows can now be barricaded. The kitchen area takes away windows with bars, making them barricade-ready windows and doors as well.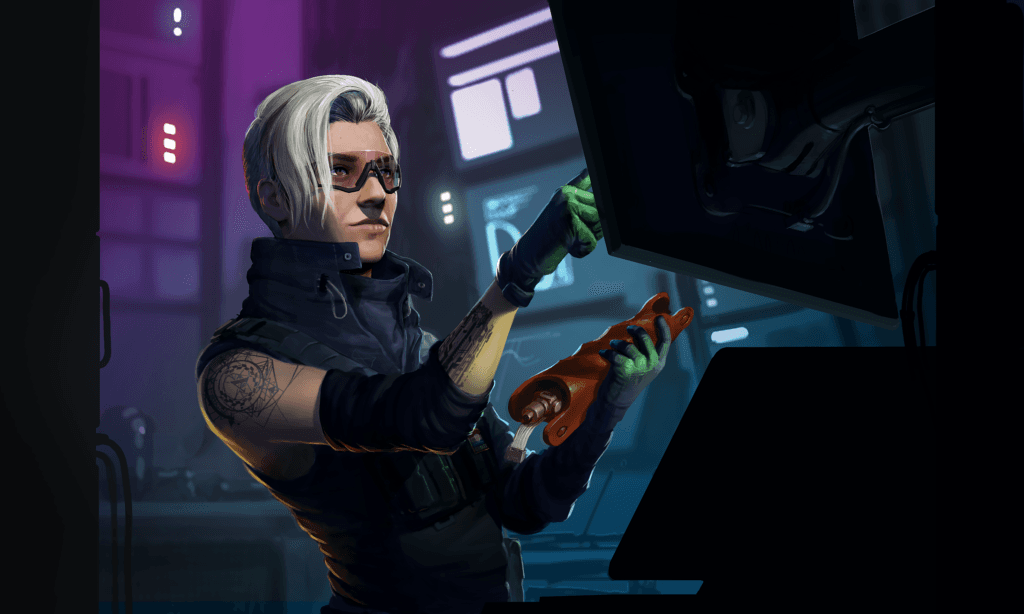 The new operator of Crystal Guard, Osa.
Teaching Some Old Dogs New Tricks
Three existing operators will be seeing changes in Crystal Guard: Twitch, Fuze, and IQ.
Twitch will now use a standard drone in the Preparation Phase, giving her two special drones during the attack. Twitch's special drone can also now jump like normal drones.
Fuze can now use his fuse charge through reinforced walls, though doing so comes with an extra animation. This extra animation allows defenders to shoot the charge, lessening its impact once it's through the wall.
IQ will now see her Smartping info-gathering system integrated directly into her gadget. The new tech also enhances the info received, giving attackers more to work with.
Best of the Rest
Crystal Guard will also allow players to customize Elite skins for the first time. Each skin will come with multiple options for headgear and uniforms, with more options coming soon.
Speaking of Elite skins, the next partnership between Rainbow Six Siege and Resident Evil drops in this new season, as Lion's new Elite skin lets him cosplay as Resident Evil 4's Leon S. Kennedy. The first R6/RE collaboration came in Year 6 Season 1 and saw Zofia able to dress as Jill Valentine from the original Resident Evil.
Finally, a new Year 6 Collector's Case will debut this fall. The pack includes a replica of Sledge's hammer, a Tachanka Sparkle Chibi vinyl figure, three exclusive lithographs, and more. Preorders for the pack are available now on the Ubisoft Store.
Crystal Guard will drop onto the Rainbow Six Siege Test Server on August 17. For more on Rainbow Six Siege, check out our preview of the Six Major Mexico 2021.