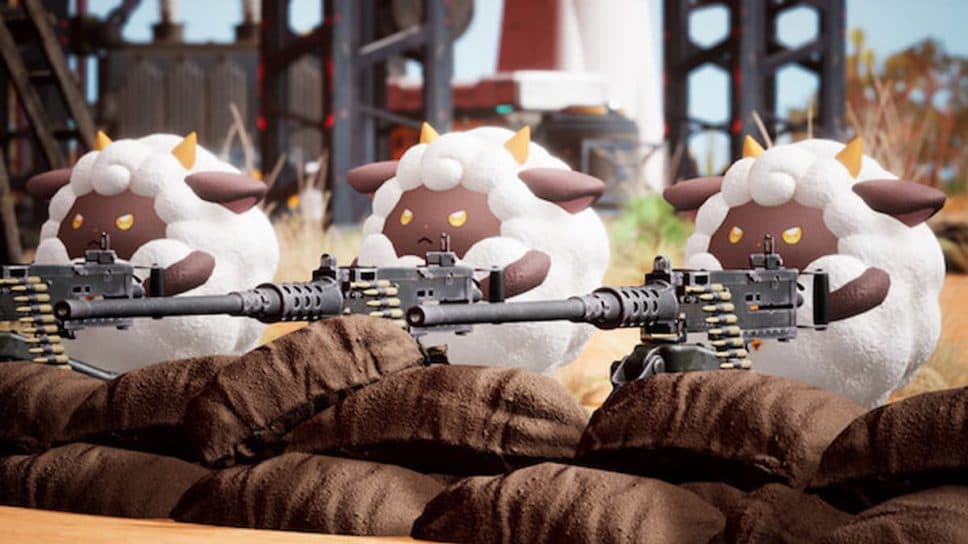 Palworld, the Pokémon-like that lets you shoot guns, drops a new even more insane trailer
Palworld's bait-and-switch trailer from earlier in the year showed off Pokémon mixed with gunplay. Now a second trailer is equally as baffling.
Ever just wish you had a gun in Pokémon? No? Well maybe don't check out Palworld, and utterly insane game that debuted at the Tokyo Game Show this year.
In an bizarre trailer that seemed to showcase Palworld as another Pokémon game, developers Pocket Pair pulled the perfect bait-and-switch, as the cute monsters promptly resorted to firearms and munitions rather than simple elemental attacks. Now, two months later, Palworld is back with a Pal Reveal Trailer that is equally crazy.
In it, as promised, many of the Pals are revealed, including Jetragon, a certified supersonic jet mixed with a dragon, Vaelet, a cutie pixie creature, and Tocotoco, a goofy toucan-looking thing. But there's something just a bit off with these previews. Pengullet, a tiny penguin monster is crushed, presumably to death, in a stampede. An adorable Lamball is chased down by a frankly terrifying looking pink wolf thing called Lovander.
(Image via Pocket Pair)
And then the gunplay starts. The trainer character in this game is equipped with more than Pokéballs, and promptly guns down a Mammorest with something heavily resembling an FN SCAR, or HK416. A happy monkey called Tanzee is clearly wielding an AK-47, and the trainer character is seen wielding some kind of fire fox like a flamethrower. Then there's the strange hinted backstory about the Pals being used as slave labor… overall there's a kind of darkly humorous edge to this whole thing.
But what really stands out is the previewed gameplay, and how smooth it looks. And it's no accident.
Palworld's subtle dig at Pokémon
(Image via Pocket Pair)
The timing of Palworld's latest trailer definitely isn't a coincidence. While there's huge amounts of praise for the latest entry in Pokémon series, Scarlet and Violet, the plethora of bugs, somewhat janky engine, and behind-industry-standard graphics have led to some dissenters. Fans just aren't completely happy with the latest game, and Palworld wants to capitalize. But if this is a subtle dig at Pokémon, then it's the only thing Palworld is doing subtly.
One of Pokémon's great problems is that in almost three decades of existence, the innovation factor has not really been there. Experiments like Pokémon Arceus were met with mixed reviews, and while you're never going lose the hardcore fans, there is a danger that Pokémon becomes a kind of FIFA of the JRPG space, releasing a new game every year or so with just different creatures to catch and map to walk round for a few dozen hours.
(Image via Pocket Pair)
Palworld looks to spice up the Pokémon's formula with some edge and dark themes that Pokémon has only occasionally brushed on. And honestly, it feels like unironic edginess is coming around again in fashion, so perhaps Palworld's timing is exactly right.