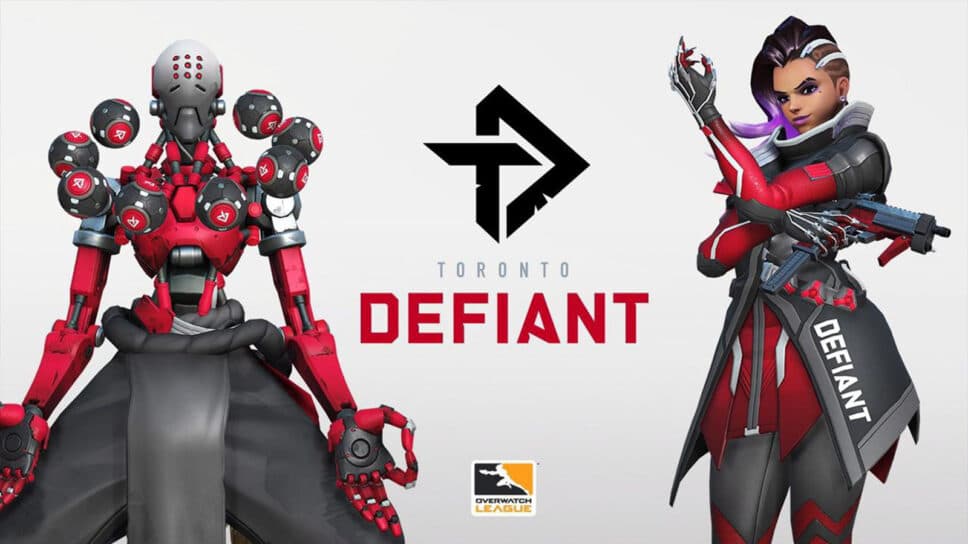 Toronto Defiant and OWL reach agreement to waive entry fees
It's an unprecedented move in franchised esports.
OverActive Media, Toronto Defiant and the OWL (Overwatch League) have reached a landmark agreement to waive the remaining entry fees owed to the league by the organisation.
The organisation owes around $8 million USD to the OWL. That has now been eliminated in the new agreement. OverActive Media's press release also says that the agreement includes a sponsorship with the OWL.
OverActive Media owns Toronto Defiant, Toronto Ultra and Mad Lions.
When the OWL started in 2017, the original 12 teams all agreed to a $20 million USD buy-in. The OWL split that entry fee into instalments as the league progressed. They then paused those payments when the COVID-19 pandemic hit in 2020.
"Our collaboration with the Overwatch League demonstrates our commitment to a league that offers the best experience for fans, teams, and players," said Adam Adamou, Co-Founder and Interim CEO, OverActive Media. "We believe this development indicates promising progress for Overwatch and esports."
Long-running issues
Activision-Blizzard acknowledged the perhaps dire future of both its competitive properties in their SEC filings at the start of May.
They said that they "continue to face headwinds which are negatively impacting the operations and, potentially, the longevity of the leagues under the current business model." This new deal could be the first rung on the ladder of fixing these issues.
This announcement could shake the fabric of competitive Overwatch. More teams are likely to seek deals similar to this if they haven't already. Teams in the OWL, such as Toronto Defiant have reached a point where they are losing incredible amounts of money in their investments. Activision-Blizzard and the OWL accepting this as a way out is a positive step.
It will not make the OWL profitable instantly but it is certainly a leap forward in allowing teams to function more freely with their budgets.
The entry fee for the OWL and even the Call of Duty League was far too high. Teams signing on to give away their individual branding and take a franchise city spot for $25 million+ seems ridiculous. But that's what the owners did.
Futher implications beyond OWL
This could be important for so many different organisations, not just those in the Overwatch League. The Call of Duty League could follow in their requests to waive entry fees, lowering the bar for expansion in that ecosystem.
Atlanta FaZe sub Classic is restricted to playing in amateur divisions because there are only 12 teams in the CDL.
Expansion in the CDL is something that has been long talked about. It is almost a necessity at this stage. There are too many pro-level talents for the 48 pro spots available.
Multiple organisations have gone through mergers in recent years. OpTic have merged twice; with NRG and then EnVy. Misfits Gaming's Florida Mutineers is also dying. That spot will become Miami Heretics this off-season.
The CDL has had a record season but viewership on Twitch hardly translates into revenue for organizations right now. It's something that should be seriously considered. A similar deal for Call of Duty would help the longevity of the league massively.
How do we fix it?
This is certainly a start.
There have also been rumblings of allowing teams to step away from the city-based franchising model in the CDL so we're assuming that could also be applicable to the Overwatch League. OverActive CEO Adamou confirmed these discussions at the Toronto Ultra Major 5 Call of Duty tournament at the end of May.
In an ideal world, it would probably be split. Allow those teams without historic organizations backing them to adopt their city-based model and have focus on individual team. Then allow other to bring in their parent company names into their branding. Seattle Surge could become Seattle Luminosity in the CDL, for example.
It's impossible to predict what will happen in the next five years when it comes to these esports leagues. We simply have to wait and find out.