The Overwatch Declassified trailer showcases lore and new artwork. The book also features Genji and Mercy. Here are the details.
A trailer for the Overwatch Declassified book revealed some new images alongside interactions between different heroes. The book is written by award-winning author Seanan McGuire. Read on for the rundown and what to expect in Overwatch 2's official lore history book!
Overwatch Declassified trailer
In French, the trailer boasts that the book is about the complete history of Overwatch, the creation of its team of heroes, and its recent reformation. The Overwatch Declassified trailer then adds how the book includes never-before-seen mission information, artwork of weapon schematics, new characters, and more.
The start of the Overwatch Declassified preview showcases a spread with Cole, Genji, Ana, Reinhardt, and Mercy fighting against omnics.
Cole, Genji, Ana, Reinhardt, and Mercy in the old Overwatch days (Image via Blizzard Entertainment)
Next, a scene involving Tracer, Winston, and Sojourn features the Petras Act that led to the original Overwatch's disbandment. For context, this act was enacted by the United Nations (UN) and the International Justice Commission (IJC). It prohibited Overwatch activities.
The artwork for Sojourn's testimony notes the disappearance of Jack Morrison as well.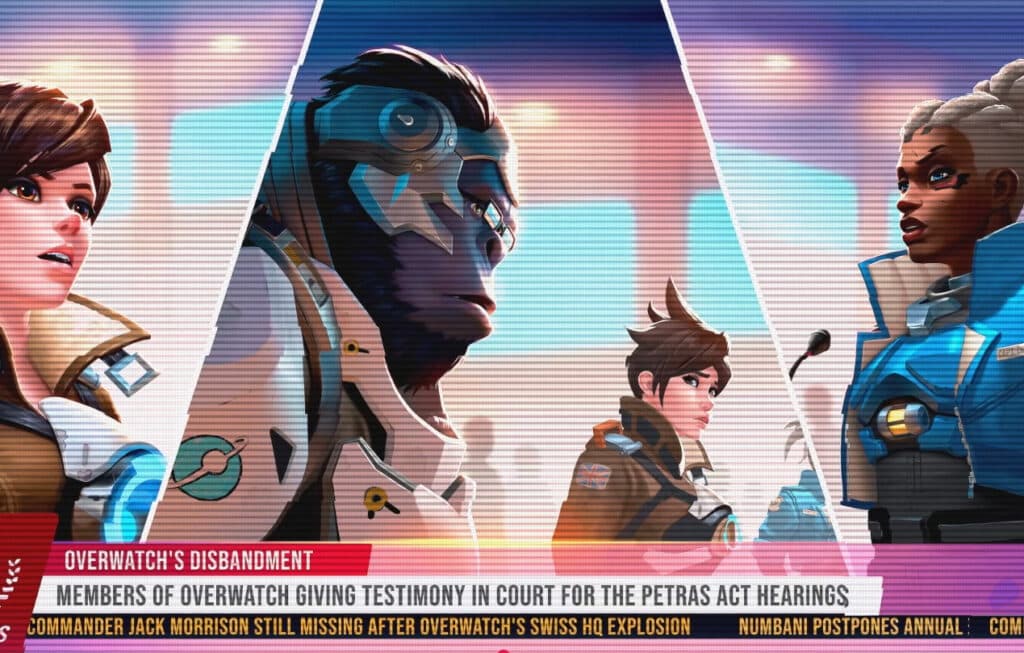 Tracer, Winston, and Sojourn (Image via Blizzard Entertainment)
Overwatch Declassified then shows artwork of Jack Morrison and Gabriel Reyes. Currently, these characters are called Soldier: 76 and Reaper.
Jack Morrison (later known as Soldier: 76) and Gabriel Reyes (later known as Reaper (Image via Blizzard Entertainment)
Overwatch Declassified features Genji and Mercy scene
Other images in the trailer feature Mercy, Ana, and Sojourn working together on a mission. Meanwhile, Tracer is spotted with Winston. According to a post on social media, the book itself features a scene with Genji and Mercy in it as well.
Below are more screenshots of what to expect in the full Overwatch Declassified book.