Space Ranger will arrive in Season 12, according to Blizzard.
During BlizzCon 2023, the Overwatch 2 team revealed that the game will release three new heroes in 2014. These heroes will include a tank, damage, and support hero. The support hero, in particular, currently has a "Space Ranger" as a codename. Read on for details.
Overwatch 2 Space Ranger concept art (Image via Blizzard Entertainment)
Overwatch 2 Space Ranger release date
According to Overwatch 2 lead character concept artist Daryl Tan, the team is already testing out all three of the aforementioned heroes in their various states. While Venture will arrive in Season 10, Space Ranger will launch in Season 12. Meanwhile, another hero will arrive in Season 14.
"In Season 12, the next support hero will be released. Apparently known by the development team by the codename Space Ranger, she'll be our first hero from the Mars colony," Tan said. "We aren't quite ready to show her in action just yet. But we do have some early concept art of what she currently looks like."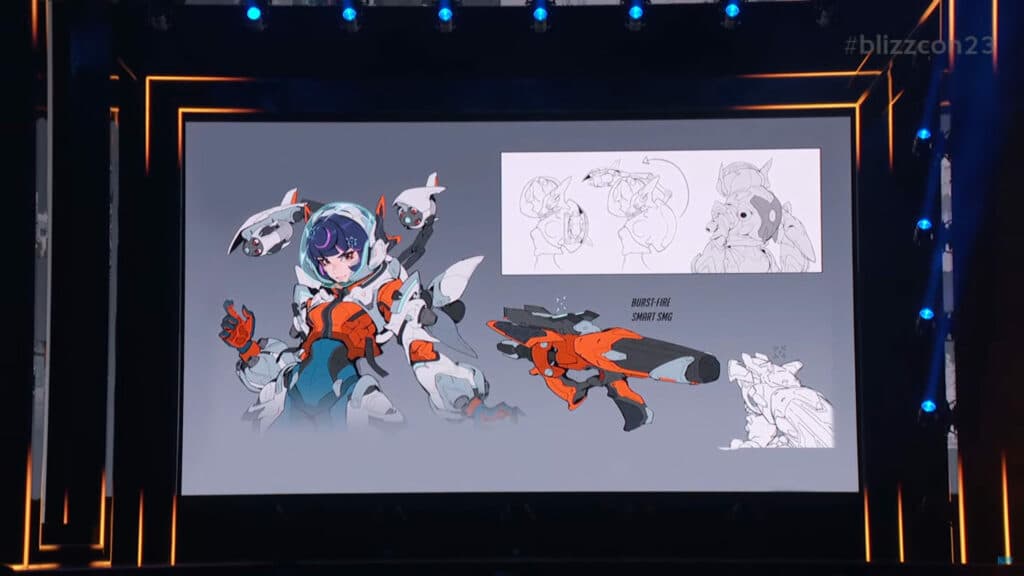 Concept art of Overwatch 2's Space Ranger (Image via Blizzard Entertainment)
"I won't dive into her kit, either," Tan added. "But she's a highly mobile support hero who has quite a bit of vertical mobility. To that end, she has no lack of thrusters on her suits and all over her boots as well."
Tan then emphasized how Space Ranger may change down the line. Additionally, the Overwatch 2 team will be able to talk about these changes after Space Ranger's full reveal for Season 12.
"Her gun has already changed from what we're showing here," he said, referring to the artwork on the BlizzCon stage. "Not only that, but as production moves along, we'll inevitably run into other elements of our design that we'll have to iterate on."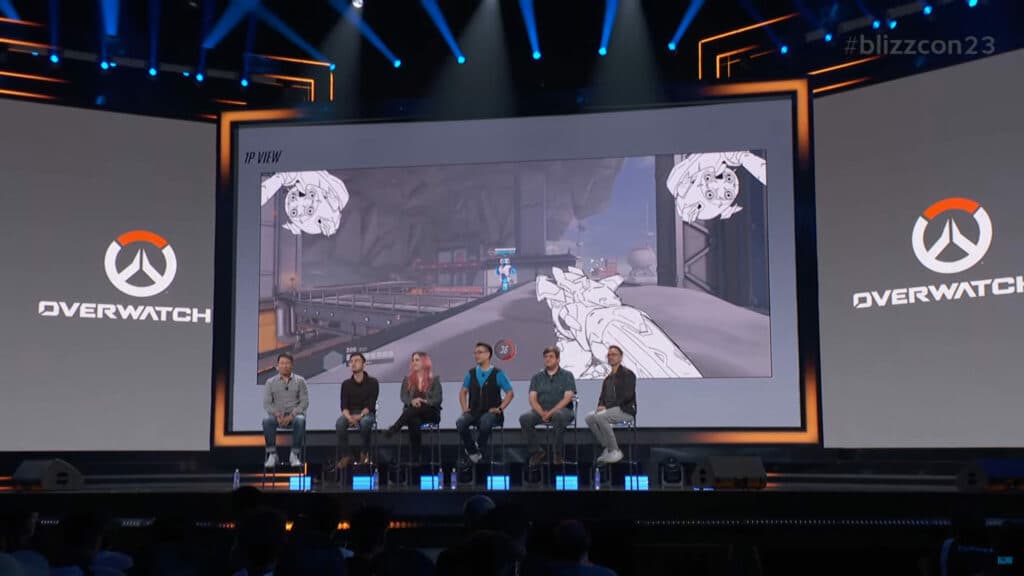 Concept art of Overwatch 2's new support hero for Season 12 (Image via Blizzard Entertainment)
Overwatch 2 Space Ranger lore and abilities
Tan also talked about the current iteration of Space Ranger's lore. He said that Space Ranger likes to battle foes from air and space.
Here's everything we know about Overwatch 2's Space Ranger so far:
She is from the Mars colony
Space Ranger is a support hero
She is a highly mobile
Space Ranger has vertical mobility
She has thrusters on her suits and boots
Space Ranger will arrive in Season 10