The new map will have three control points. Each one of them will be unique.
During the Overwatch League Grand Finals 2023 event, executive producer Jared Neuss and game director Aaron Keller showcased the new Overwatch 2 Samoa map! Samoa will be a Control map located on a tropical island.
Gschwind, Keller, and Neuss at the 2023 Overwatch League Grand Finals (Image via Blizzard Entertainment)
New Overwatch 2 map: Samoa map details
Just before a showmatch in the 2023 Overwatch League Grand Finals, on-air personality Soe Gschwind on the Watchpoint desk welcomed Neuss and Keller to the event. Both Neuss and Keller then shared details about Overwatch 2's new Samoa map. As an upcoming Control map, Samoa has three points to capture. These points feature a beach, downtown area, and a volcano. Samoa is also a tropical island.
Samoa map concept art (Image via Blizzard Entertainment)
"Whenever we make a map for Overwatch, we always want to give players a fantasy of a different world location. We always want to take people on this journey across the globe," Keller said. "And so we realized we didn't really have a place that was a tropical paradise. So we wanted to make this lush island."
He added that the Overwatch team wanted to embrace the culture and heritage of Samoa in the game design. Therefore, a lot of research was done on the patterns and the appearance of traditional housing. Keller also revealed that the Overwatch team had always wanted to create a map set in a volcano. Samoa provided the perfect opportunity for this concept.
The new Overwatch 2 Samoa map will feature a volcano area (Image via Blizzard Entertainment)
Overwatch 2 Samoa map features three control points
Samoa has three control points that offer distinct environments. These range from a geothermal volcano to a downtown area and a tropical beach. Keller noted that each area is unique thanks to different level designers.
"This is the first time on a Control map that we've ever had three level designers work on the map at the same time. So we gave each point to a different designer on the team," Keller explained. "So each one of them have their own distinct gameplay personality and they all feel totally unique from each other."
Samoa's beach area (Image via Blizzard Entertainment)
Samoa map: Beach
One of these points is a beach with an inviting island atmosphere. There's water on one side and a forest on the other, according to Neuss. As for the control point itself, Keller said that it's sunken down.
"So the control point is sunken down. When you come to it from the main route, you'll actually head down [the] stairs to get to it," Keller revealed. "And it can be really dangerous. You don't just want to rush ahead as the tank into the control point because you're just gonna get kind of like eaten up by the enemy team."
The location has various strategic angles due to the high ground as well. When players descend, they can find multiple sheltered areas and side routes for evading or stalling out their enemies. This leads to interesting team fights.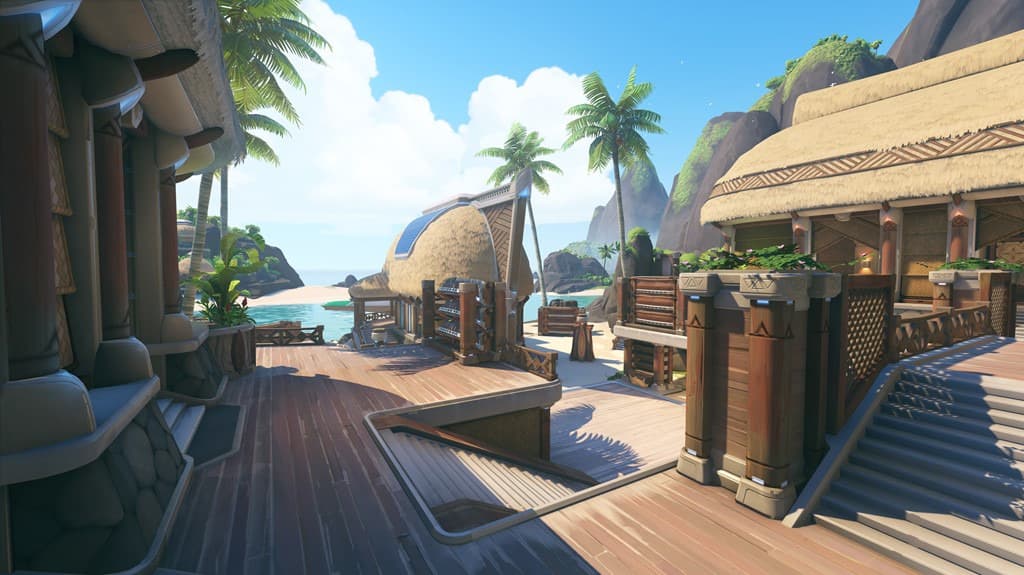 Beach area screenshot (Image via Blizzard Entertainment)
Samoa map: Downtown
Next, the downtown area in Overwatch 2's Samoa map modernizes the beach. Neuss said it's a great example of Overwatch 2's style where one takes something traditional and unique to a region and brings it into the future in a hopeful, optimistic way.
"So you see these beautiful city streets. It all funnels down towards this familiar yet somewhat unique control point," Neuss continued. "And the architecture is just the kind of thing you can get lost in. So many little details. There's an aquarium in the middle of the street. It is fantastic."
As for the control point, Keller said it's located in a central place and boasts a "circular flow" to it like Oasis City Center and Lijiang Garden. This allows players to approach it from various angles. The high ground and alternative routes add to the strategic flexibility.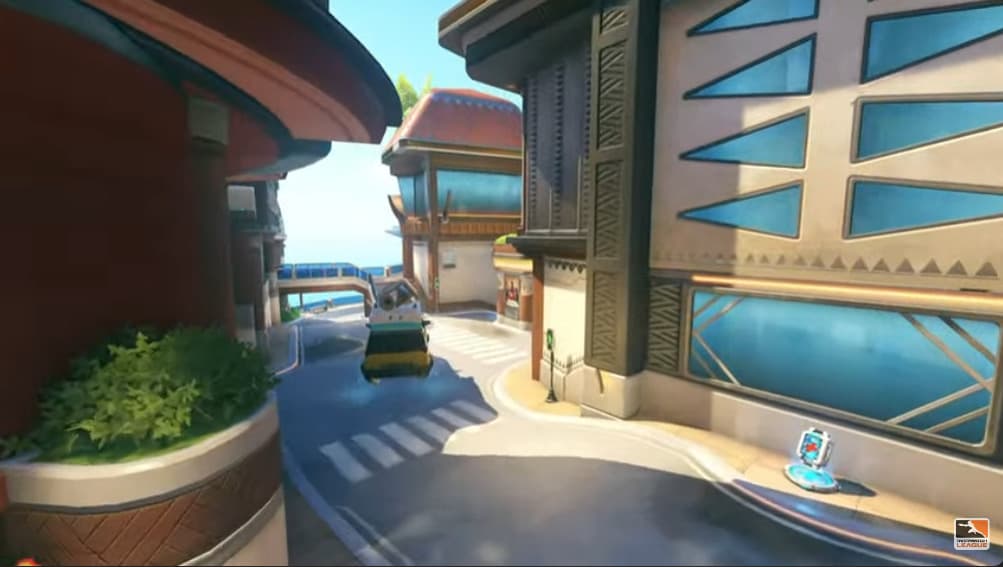 Samoa's downtown area (Image via Blizzard Entertainment)
Samoa map: Volcano
As for the volcano point, Keller said it stands out because it encourages direct confrontations between teams. It often leads to moments of poking across the middle and deciding when to commit and capture the point. Since this point is a lot more open than the other ones, heroes like Lucio and Pharah are effective here, he added.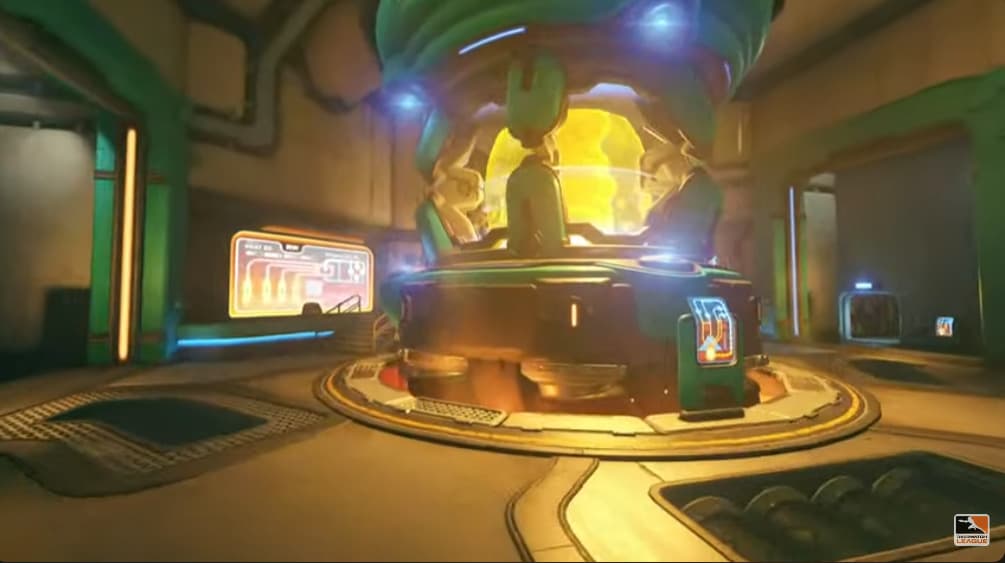 The volcano control point in Samoa (Image via Blizzard Entertainment)
Samoa will launch during Overwatch 2 Season 7. The new season itself will arrive on Oct. 10.
That's all for now. Stick around on esports.gg for more Overwatch 2 news and updates!