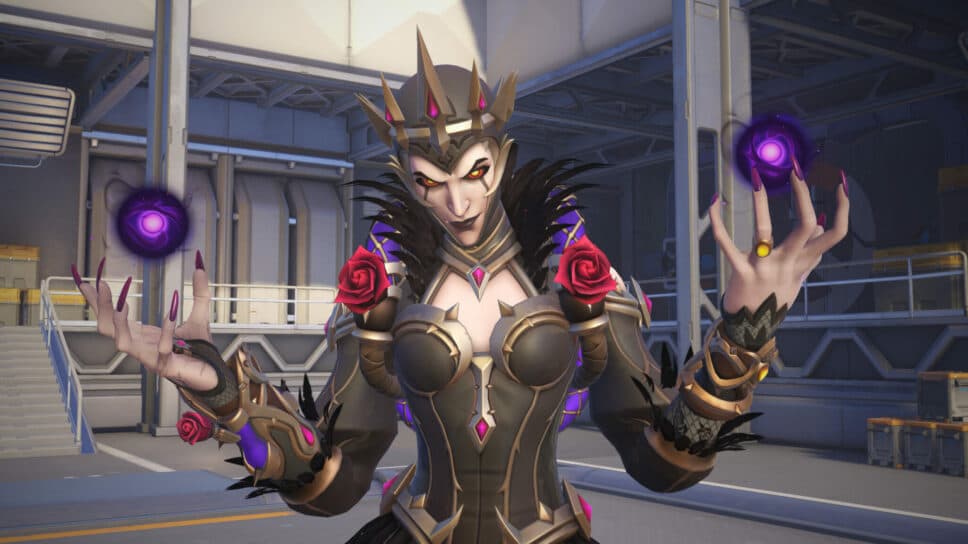 Overwatch 2 player progression system: How it works
It's time to level up your favorite heroes and earn some rewards. Here's everything to know about Overwatch 2's player progression system.
Overwatch 2 Season 6 introduced a new progression system that rewards players based on how they approach the game. Read on for our guide on how the player progression system works in Overwatch 2.
A screenshot of the new system (Image via Blizzard Entertainment)
Overwatch 2 player progression system
The progression system tracks and celebrates your playstyle among different game modes, heroes, and roles. The system also features sub-badges that showcase these three different aspects of your gameplay.
"Badges will be displayed in places that show off the heroes you play, such as the Play of the Game highlight," according to Blizzard. "Your player progression level will also proudly be displayed in the overview of your career profile as well. Also, be sure to enable your Career Profile to public view if you want to show off your achievements to any players you encounter!"
How to level up your badges (Image via Blizzard Entertainment)
How the Overwatch 2 player progression system works
Under the new progression system, you can see the time spent, time played, games won, and ability statistics with specific heroes. As for roles, these showcase how many victories you've achieved and how much you've played as a tank, damage, or support character. For game modes, you can check out how much time you've dedicated across each game mode and track victories.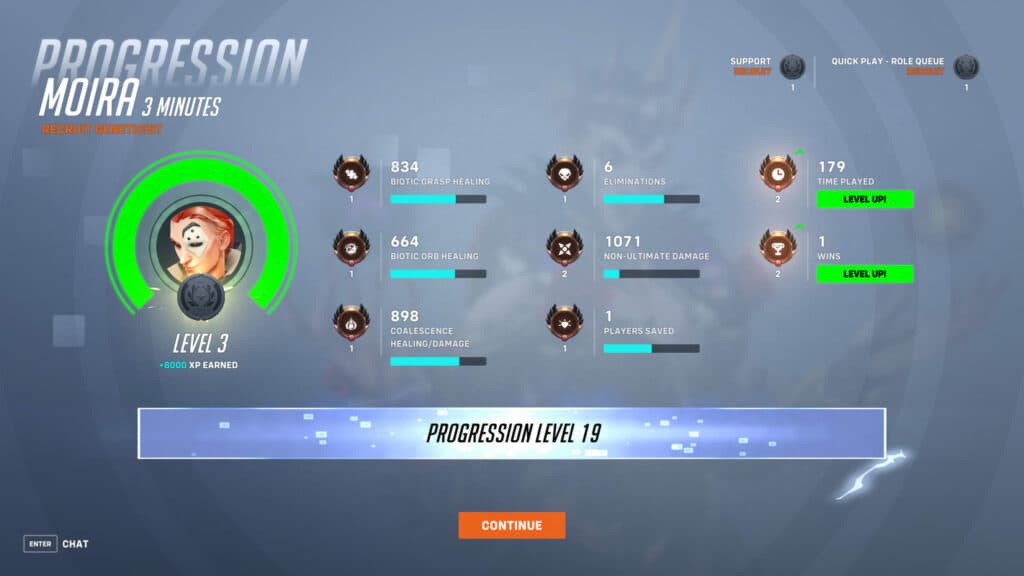 Overwatch 2 player progression system screenshot (Image via Blizzard Entertainment)
As you complete hero challenges and level up your favorite characters, you'll get player icons, name cards, and player titles. For example, Moira's rewards include the Geneticist, Epic Geneticist, and Heroic Geneticist player titles, Tier 1 to Tier 6 name cards, and four player icons.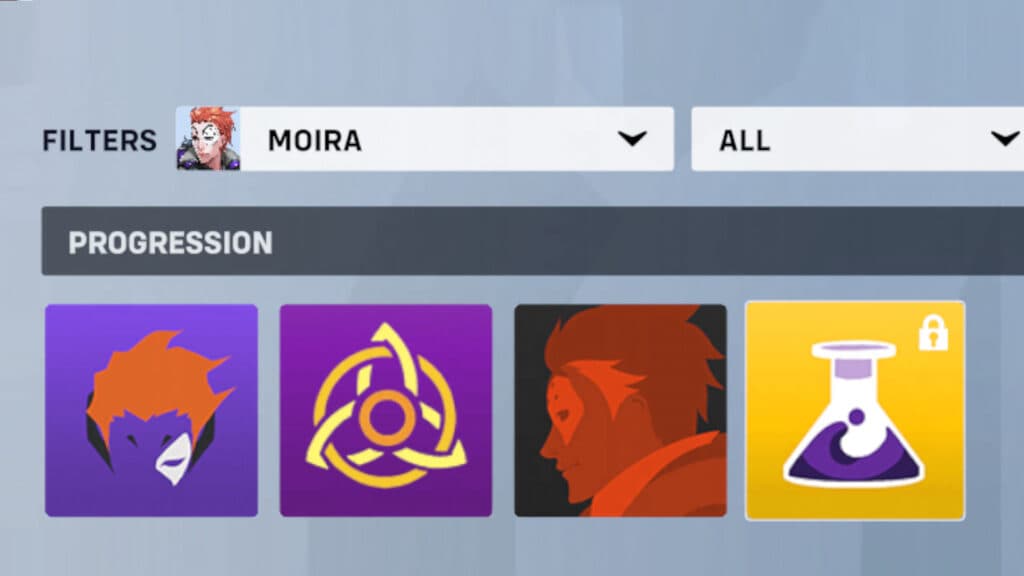 Moira's progression player icons (Image via Blizzard Entertainment)
Moira's hero challenges include the following:
Biotic Grasp Healing
Biotic Orb Healing
Coalescence Healing/Damage
Eliminations
Non-Ultimate Damage
Players Saved
Time Played
Wins