Blizzard has revealed the "Defense Matrix" Overwatch 2 system to fight disruptive behaviors. Here's what you need to know before the Overwatch 2 launch.
Blizzard has revealed an Overwatch 2 system to fight disruptive behaviors such as cheating and toxicity.
This is being done through the new Defense Matrix initiative. According to Blizzard, the initiative is led by a group of cross-functional teams throughout the company. The team has defined some goals and core philosophies to guide its Overwatch 2 mission.
Overwatch 2 screenshot of D.Va. Image via Blizzard Entertainment.
Defense Matrix Activated
Below is the list of goals:
Define, develop, and nurture programs that will ensure a positive experience for all players.
Ensure competitive integrity at every level of play by rapidly identifying and eliminating cheaters and disruptive players.
Create a safer community both in and out of the game by embracing a firm stance against disruptive gameplay and enabling players who are both positive and constructive to be the leading voices in the community.
This list aims to let players enjoy the game in a safe and fair environment.
Screenshot of the Circuit Royal map. Image via Blizzard Entertainment.
Phone Number Required to Play Overwatch 2
Blizzard also revealed the use of SMS Protect, which has a part in verifying the ownership of accounts. This extra layer of security combats cheating and disruptive behavior so Overwatch 2 players can be protected from bad actors.
If a player gets banned or suspended from the game, then SMS Protect also makes it harder for them to return to it.
This also means that beginning October 4, players from across all platforms must have a phone number attached to their Battle.net account. It should be noted that this phone number can't be used on multiple accounts at the same time. According to Blizzard, players also cannot use the same phone number to make a bunch of accounts.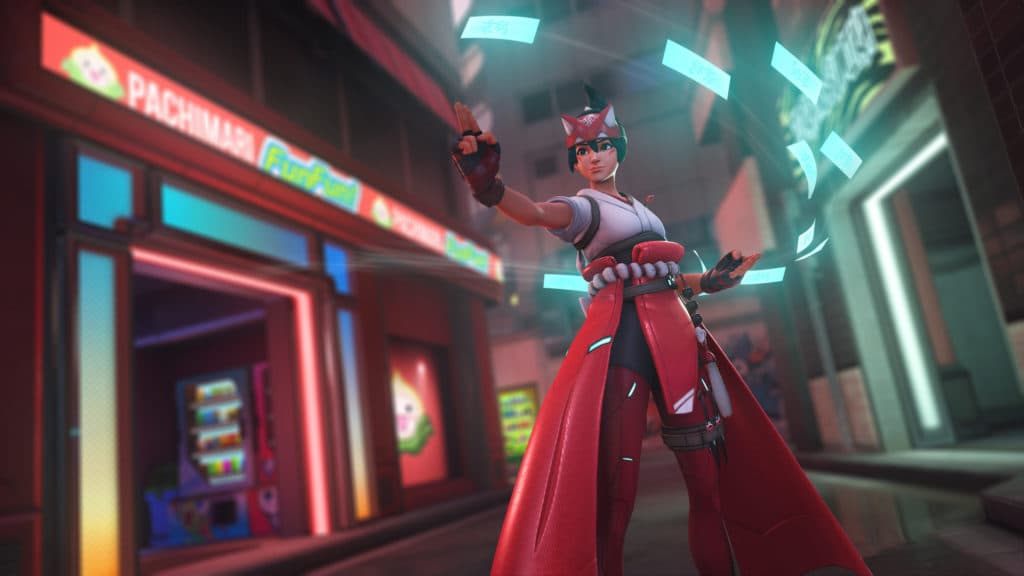 Overwatch 2 screenshot of Kiriko. Image via Blizzard Entertainment.
Temporary Voice Chat Recordings and Audio Transcriptions
Multiple in-game systems are getting improved upon heading into the Overwatch 2 launch plus the weeks after.
Updates include the following:
Machine learning and audio transcriptions
First-time user experience
Endorsements
Pre-competitive match screen
Ping system
General chat
For machine learning and audio transcriptions, Blizzard noted that it's expanding detection capabilities through audio transcriptions. This means Blizzard can collect temporary voice chat recordings of reported players. These recordings are then transcribed via speech-to-text programs before the text gets analyzed for inappropriate behaviors.
"Once the audio recording has been transcribed to text, it's quickly deleted as the file's sole purpose is to identify potentially disruptive behavior. The text file is then deleted no later than 30 days after the audio transcription."
Blizzard on Overwatch 2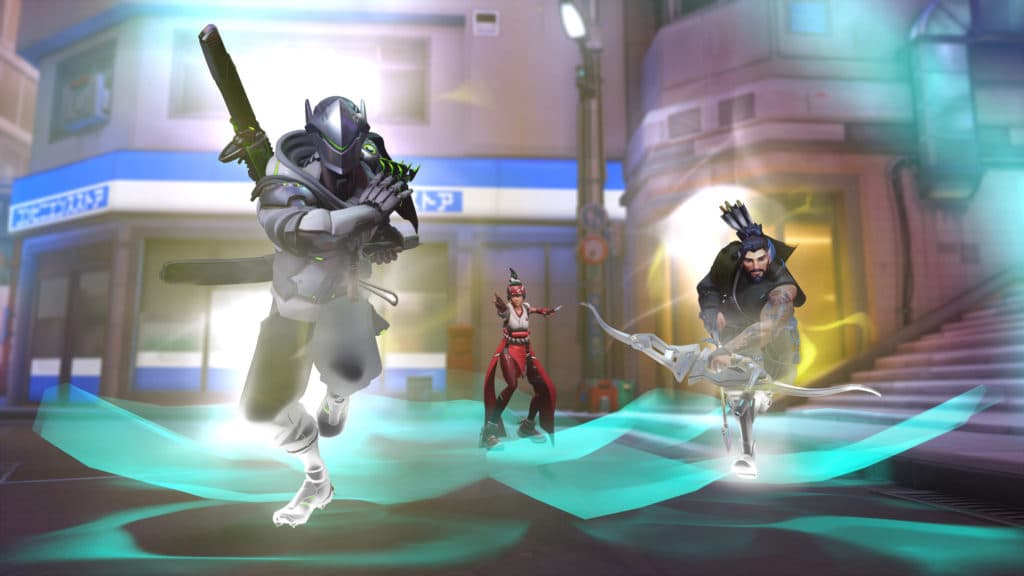 Screenshot of heroes Genji, Kiriko and Hanzo. Image via Blizzard Entertainment.
Limited Game Modes and Heroes for New Players
Next, for brand-new players and accounts made on or after October 4, they start Overwatch with access to limited game modes, characters plus other restrictions to help them gradually get into the game. While phase one unlocks all the game modes, phase two unlocks the original Overwatch heroes over the course of about 100 matches.
According to Blizzard, most of these first-time user restrictions can be lifted while one is in a group. Competitive Overwatch 2 is an exception to this rule because new players have to get through specific challenges for access.
"Requirements to enter Competitive mode are changing with Overwatch 2," Blizzard revealed. "We are removing player levels in-game, so instead of having to reach a certain level, new players are now challenged to win 50 Quick Play matches before Competitive unlocks."
Blizzard on Overwatch 2
Overwatch 2 Removes General Chat, Introduces Ping System and More
Meanwhile, endorsements are optimized for Overwatch 2 by letting players only endorse their teammates.
As for the pre-competitive match screen, levels are no more in Overwatch 2 and experience goes toward leveling up the Battle Pass. This also means goodbye to portrait borders and hello to customizable name cards plus titles.
A ping system is also in the game so players don't have to use voice chat. Additionally, the general chat is no more.
All of these changes are set to occur when Overwatch 2 launches on October 4.