Currently, Overwatch 2 has a bug that makes the daily challenges not work properly. This has been happening since the start of Overwatch 2 Season 7.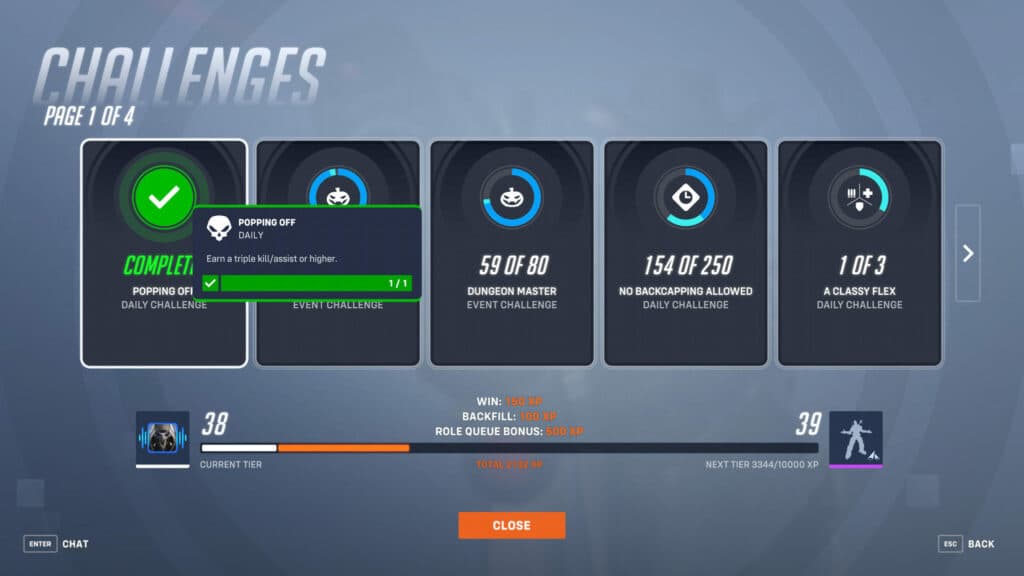 Overwatch 2 daily challenges are not granting Battle Pass XP (Image via Blizzard Entertainment)
Overwatch 2 daily challenges do not reset
When players enter a game and finish a match, it contributes to the progression of daily challenges. However, even after completing one to three daily challenges, players don't earn any extra Battle Pass XP. These daily challenges don't reset, either.
The text on the daily challenges screen is glitched as well. It shows green check marks indicating the completion of three daily challenges even if that's not the case.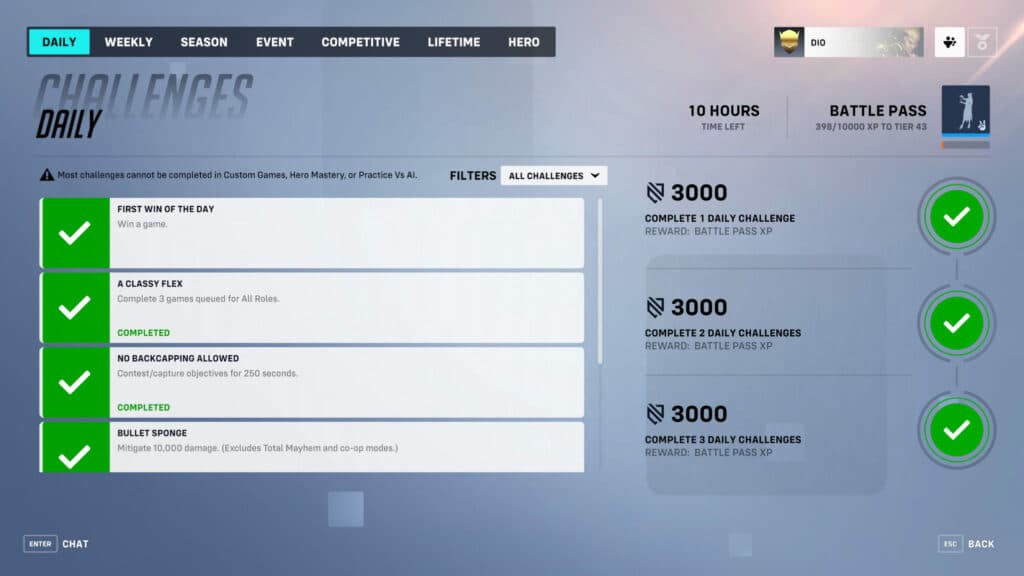 Screenshot of the Overwatch 2 daily challenges bug (Image via Blizzard Entertainment)
Overwatch 2 daily challenges not working
Typically, completing up to three daily challenges grant Battle Pass XP. Completing more daily challenges beyond that don't grant extra progression. Since all three of these goals have automatic green check marks upon login, the game may be counting them as three completed challenges already.
Daily challenges usually reward 3,000 Battle Pass XP each, totally 9,000 Battle Pass XP.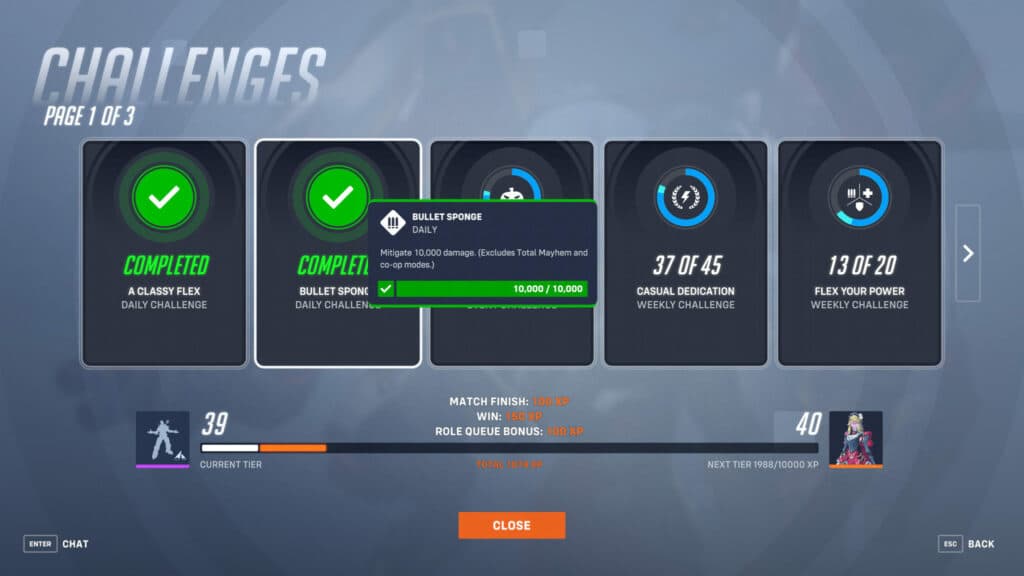 Daily challenges typically grant 3,000 Battle Pass XP each (Image via Blizzard Entertainment)
"When I launch the game on a new day, my daily challenges in the list appear to have reset, but the green [check marks] on the right side have not," a user wrote in the forums. "They progress normally, but when I finish a daily challenge, I am also not awarded the XP for finishing it, like if I had already completed three dailies. This has happened two days in a row; since the new season launch."
Blizzard has not acknowledged this glitch or bug at the time of writing this article.
That's all for now. Stick around on esports.gg for more Overwatch 2 news and updates.