Overwatch 2 Calling All Heroes celebrates LGBTQIA+ community pride
The world could always use more heroes. Here's why Aramori, CeeBee, AV2RY, and Grandma are heroes of the Overwatch 2 community!
Overwatch 2's Calling All Heroes initiative is celebrating LGBTQIA+ pride by featuring four members of the community! Read on for the journeys of Aramori, CeeBee, AV2RY, and Grandma.
"Be like Reinhardt — be their shield."
Grandma, Overwatch 2 content creator
Overwatch 2 Calling All Heroes community spotlight
Calling All Heroes, an initiative that supports marginalized gender identities and champions gender inclusivity, is showcasing four members of its community. The interview feature also goes into how players can help make Overwatch 2 a safe and inclusive space for everyone even beyond Pride Month.
Aramori on diversity and standing up for others
Aramori is an Overwatch 2 Calling All Heroes flex support, and gaming has been a part of her life since a young age. Initially, it was a way to hang out with her dad. When the free-to-play Overwatch open beta kicked off, she played the game with her friend group from World of Warcraft. The diverse Overwatch heroes and the ability to see herself represented in the game drew her in.
As a woman in esports and gaming, Aramori faced challenges at the start of her journey. She had to fight twice as hard to get recognized for her skills. However, through her experience with Calling All Heroes, she witnessed the determination of her teammates and friends. The initiative encouraged players from marginalized genders to compete in the game.
Aramori is a Calling All Heroes flex support (Image via Blizzard Entertainment)
"There's always going to be people who want to knock you down and see you be the worst version of yourself," Aramori said in the interview. "You can take all their hate and be like, you know what, despite all of this, I'm going to succeed. That helps a lot."
To Aramori, standing up for players who are being harassed in the game can be the difference between feeling defeated and regaining the confidence to continue with esports.
CeeBee and the power of rising together
Meanwhile, Cassi "CeeBee" Brown is an esports broadcaster who has always played shooter games. When the Overwatch open beta released back in 2016, she tried it out and immediately became hooked on it.
In the interview, CeeBee recalled her journey of finding her identity and leaning more into what she loves to do, the way she wants to be seen, and more. This helped CeeBee discover uplifting and supportive communities that encouraged her to keep going.
CeeBee is an esports broadcaster (Image via Blizzard Entertainment)
Calling All Heroes is important to CeeBee because it's a platform where players can proudly be themselves. The initiative and its inclusive environment also feature opportunities to grow, practice, make friends, and build a community.
"Be a part of the community," CeeBee said when asked about how to support it. "Work the Calling All Heroes broadcasts, watch them, support the players, cheer them on, root for them. Help them get other opportunities down the line because that's what we're all here for — to make opportunities for one another, to grow as people, as players, as talent, and as a community. If we support each other and we support the community, then we'll all rise."
AV2RY on Calling All Heroes and safe spaces
As a tank player for Bellevue Esports and the Rift Guardians, AV2RY's current focus is mastering all of the tank heroes for Overwatch 2. Prior to Overwatch, their gaming experience was on the casual side. However, that changed after getting introduced to the first-person shooter (FPS).
"I would go over to my cousin's house, and he was actually the person who got me into Overwatch," AV2RY recalled. "I have a lot of very fond memories of just staying up late into the night playing whatever. Eventually, he got me into Overwatch, we had a blast with that, and I took it more seriously. I got my own computer, one thing led to another, and now I'm here."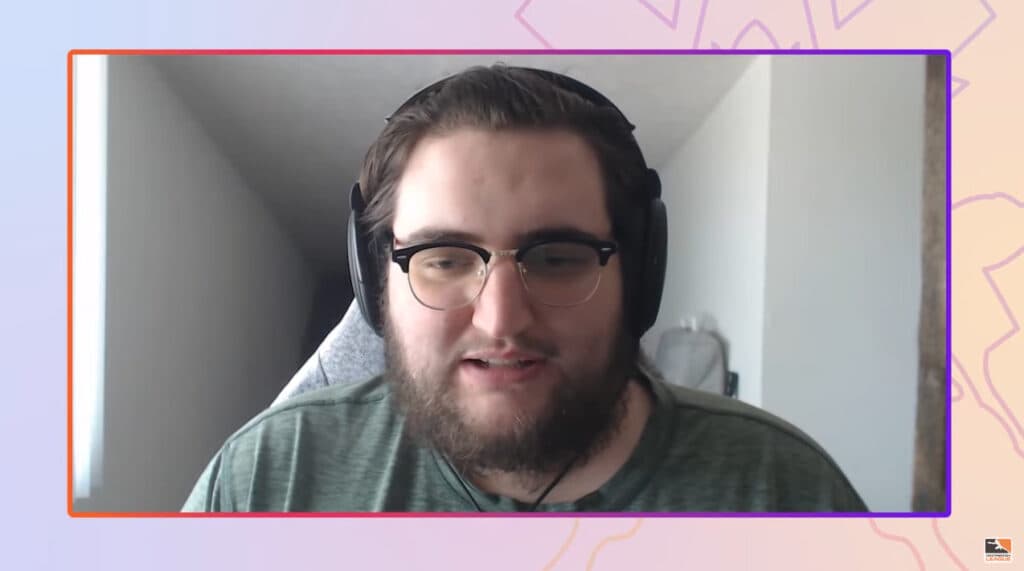 AV2RY is the Overwatch 2 tank for Bellevue Esports and Rift Guardians (Image via Blizzard Entertainment)
AV2RY knows that the gaming space can be toxic at times, but surrounding oneself with good people such as players within the Calling All Heroes community helps build a good support system. To AV2RY, the Calling All Heroes initiative gives people opportunities while offering a safe space for them to be themselves.
"Giving a safe space for people that don't think they have a safe space is very important," AV2RY said. "Encouraging people to be themselves is super important, and I think Calling All Heroes has been a great experience for me, and I hope that other people are sharing the experience that I'm having."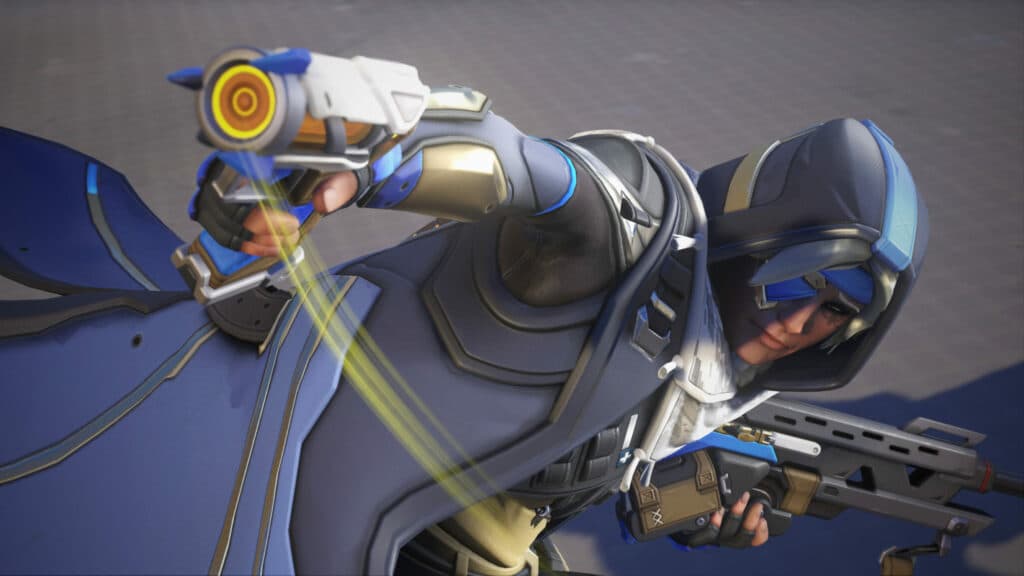 Ana from Overwatch 2 (Image via Blizzard Entertainment)
Grandma on how to be an true hero
Dani, also known as "Grandma" within the community, is an Overwatch 2 content creator. They're also known for epic Ana sleeps and backcaps. Grandma's Overwatch journey began because of their sister, who insisted that the game was different from other FPS ones.
"I immediately became a Pharah main because, apparently, I have a type in video games, and it's flying lesbians," Grandma said. "I actually started off in low-elo Bronze, bottom 500, and got to Diamond playing Pharah. At some point, I became an Ana main instead. And now I'm Masters."
Grandma is a content creator (Image via Blizzard Entertainment)
As an older queer person in gaming, Grandma has a solid sense of identity. They want to be like Reinhardt and shield others while looking out for others who face adversity. To Grandma, it's important to be a champion of an inclusive gaming environment where everyone can compete at their desired level and have fun without worrying about hate.
In terms of how people can help LGBTQIA+ players in Overwatch 2, Grandma encourages others to speak up against derogatory language. Challenging such behavior with knowledge lets other good people know that they can also step up and say something in the future.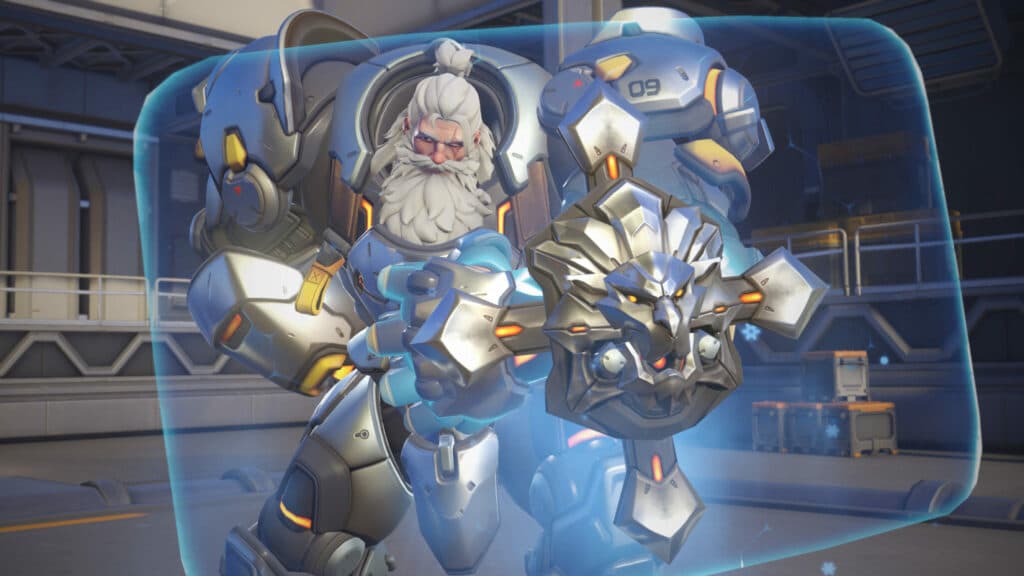 Reinhardt from Overwatch 2 (Image via Blizzard Entertainment)
"Being an ally, you either are or aren't; it's an ongoing process that you choose every day in every situation. So be like Reinhardt — be their shield," Grandma said.
That's all for now. Stay tuned on esports.gg for more Overwatch 2 news and updates!