Hailing from Samoa, Mauga is a new Overwatch 2 tank hero with carefully-designed tattoos. Blizzard talked about the cultural significance of this and more.
Mauga is Overwatch 2's first-ever Samoan hero. During BlizzCon 2023, the Overwatch 2 team shared the inspiration behind Mauga, detailed what it took to create him, and talked about his tattoos and culture. Here are the details.
Mauga is a Samoan hero (Image via Blizzard Entertainment)
Overwatch 2 Mauga: Creating a Samoan hero
On the BlizzCon 2023 stage, Overwatch 2 narrative designer Kyungseo Min noted that players have been fans of Mauga for a very long time. The character, whose name means mountain in Samoan, was first introduced in 2019 through Baptiste's short story.
In that story, Mauga and Baptiste were close friends and worked for Talon until the latter left the organization. Mauga continued to work for Talon while using his personality to hide his cunning side.
Mauga was teased in Baptiste's short story (Image via Blizzard Entertainment)
"He's our first Samoan hero, and we worked really hard to get that right," Min revealed. "Throughout his development, the team worked with three cultural consultants."
These consultants also helped the Overwatch 2 team refine the Samoa map. In addition to this, the Overwatch 2 team worked with Samoan tattoo artist Si'i Liufau to get Mauga's design right.
"In Samoan culture, it represents their heritage, their past, present, and future," Min explained.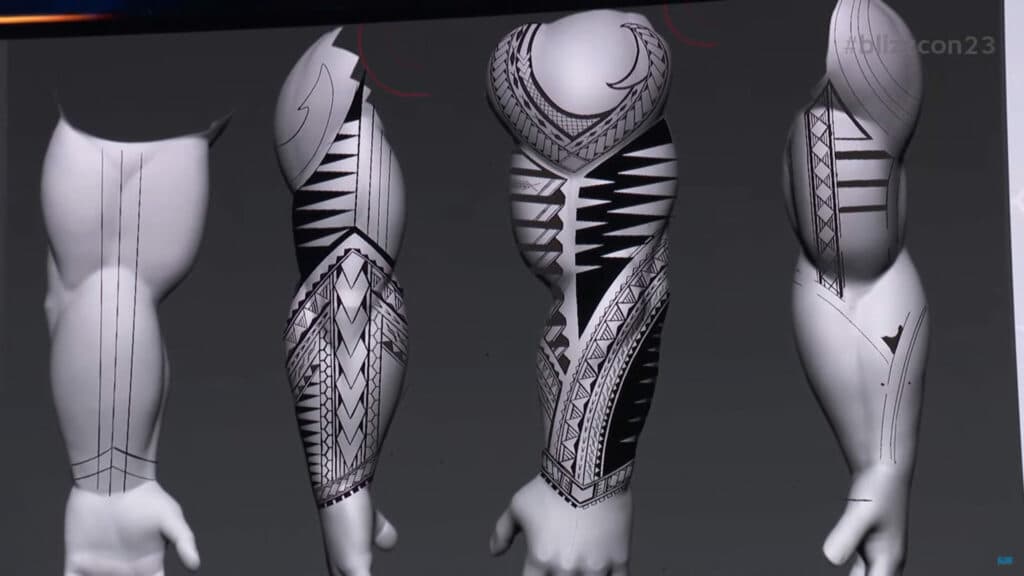 Mauga's tattoos in Overwatch 2 (Image via Blizzard Entertainment)
Overwatch 2 Mauga's tattoos and culture
Overwatch 2 art director Dion Rogers shared insights about what went into Mauga's design as well. He recalled Liufau's feedback when the latter saw artwork of omnics tattooing Mauga's back.
"It was interesting when we first started digging into the tattoo," Rogers said. "We had done some drawings where omnics were tattooing on Mauga's back. And once we started working with Si'i, he was like, 'A tattoo is something that a human transfers to a Samoan.'"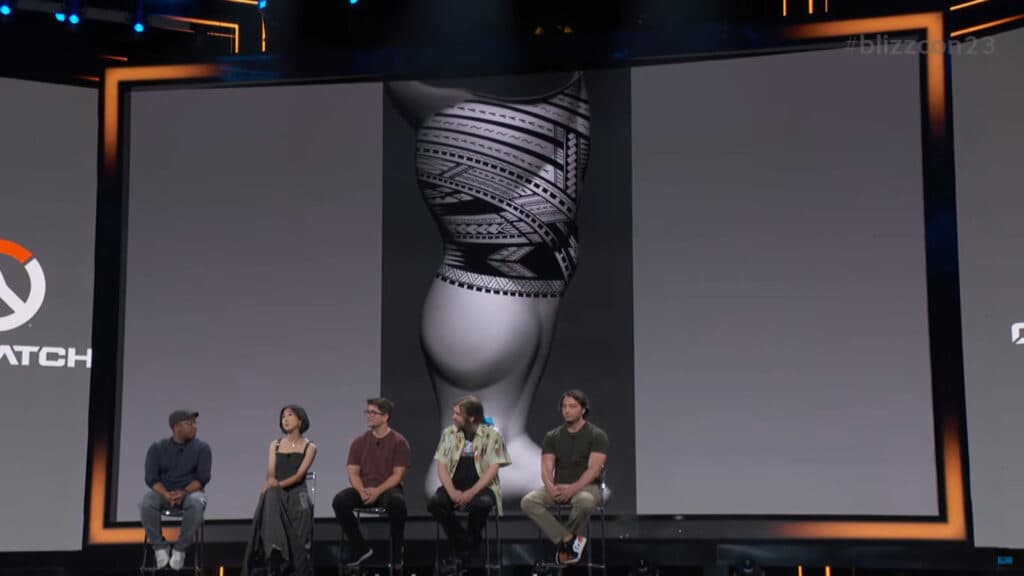 The Overwatch 2 team talks about Mauga's culture at BlizzCon 2023 (Image via Blizzard Entertainment)
Mauga's lore and backstory in Overwatch 2
The panel also talked about Mauga's Easter eggs on the Samoa map and how his lore is connected to his kit plus sound design. For example, since one of Mauga's hearts is cybernetic, heart canisters can be found in his room in Samoa.
"Mauga has two hearts," Min said, making a point about Mauga's Cage Fight ultimate. "He received a cybernetic heart during a pretty intense battle. And later on, [he] upgraded his organic one. And the sound team really hit it out [of] the park. It's such a visceral, powerful sound. It really makes you feel powerful in the moment."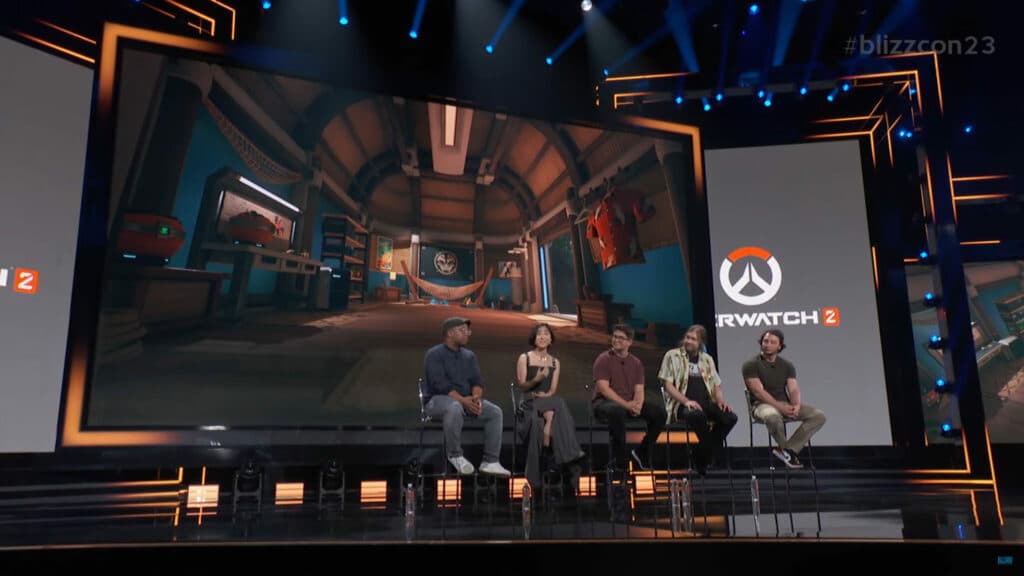 Mauga and the Samoa map (Image via Blizzard Entertainment)
That's all for now. Are you excited to test out Mauga in Overwatch 2? Stick around on esports.gg for more news and updates!