A win-and-you're-in scenario for both teams, the LA Gladiators took out the Washington Justice to qualify for the Pro-Am West finals.
The winner moves on, the loser goes home. The second weekend of the OWL Pro-Am was, by-and-large, devoid of surprises or even competitive matches. But, what it did have was a do-or-die matchup between the Washington Justice and LA Gladiators. The 2-1 teams faced off to see who would move on to the playoff finals. In the end, the new team leader and Tank Dante "Danteh" Cruz led the Gladiators to victory and a place in the final eight.
Shields Up: Gladiators in Pro-Am Finals
The Gladiators Pro-Am dreams hinged on a win, with both Los Angeles and Washington sitting at 2-1 in Block C. Only one team would move on along with the undefeated block winner Boston Uprising. On paper, it appeared that the Justice possessed the more well-rounded roster. However, Danteh would not be denied from showing his leadership in a Tank role that he only came into a season ago.
Pressure was the name of the game, with Danteh's Ramattra bullying the Justice across three maps. Like many match-ups, this weekend that congealed into a Ramattra/Lucio meta, the Gladiators managed the game flow better than their opponents. The final map on Esperanza boiled down to who would score a bunch first. That punch came from Los Angeles, jumping out to an early lead on Push and not letting go.
The Week Three finale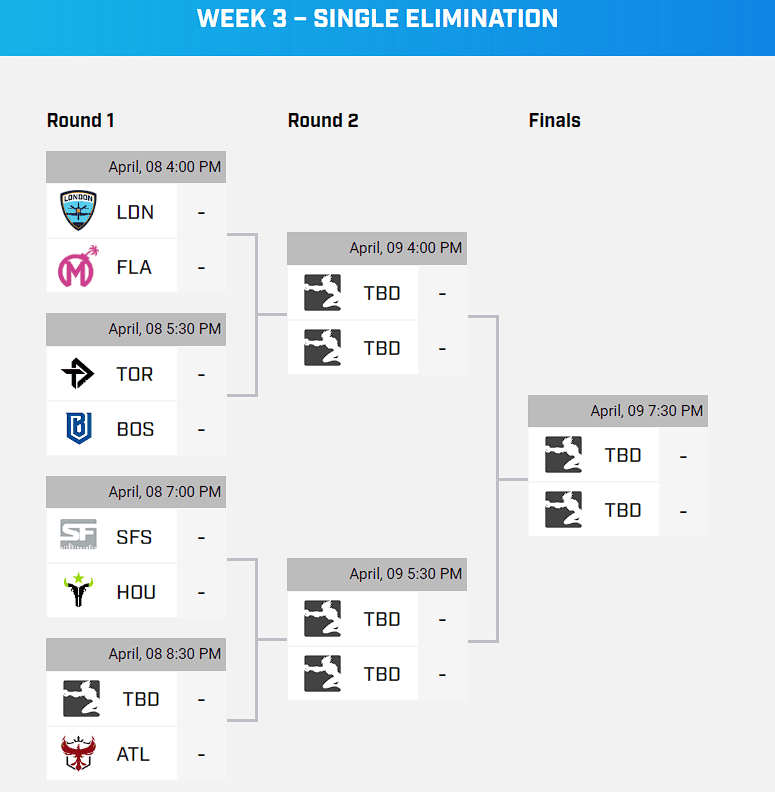 The Los Angeles Gladiators scored the final spot in the playoff bracket finals.
The Gladiators Pro-Am dream remains alive and will head into next weekend's single-elimination bracket to face the Atlanta Reign. The road ahead isn't easy, as the eight-team ladder features a number of undefeated squads looking to score the first major win of the 2023 OWL season.
Stay tuned to esports.gg for esports news and the Pro-Am West finals.